Loading page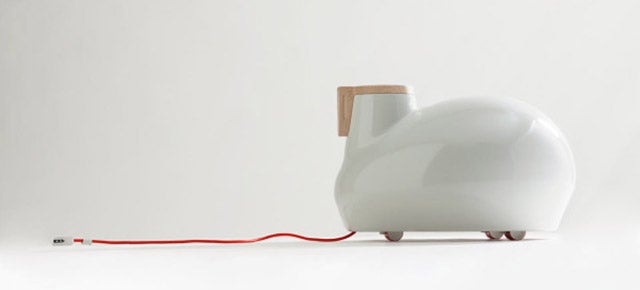 ---
Ugly radiator got you down? New Italian heating brand I-Radium may very well be the answer to your yucky-looking Radiator Blues.
---
Generally, I don't consider radiators to be all that interesting (unless it is shaped like a Lego brick), but this coiled radiator design from Ciussai is definitely an exception. The metal wire tubing can be wound and stretched much like a garden hose, which gives it far more functionality than simply heating a room. For example: you can coil it around a bar to dry clothes or lay it on your bed to warm things up on a cold night. I don't know how safe all of this is, but I love the idea. And the best part is that it can actually be purchased from Ad Hoc—although pricing details are unknown.
---
For many of us, it is the time of the year when we start thinking about staying warm. If you happen to be one of those people who is already lounging on a Lego couch or lighting things up with a Lego lamp, you will probably enjoy "Brick"—the latest product designed for the Italian company Scirocco. Apparently, a Lego motif actually makes for a thermally-efficient radiator.
---
Current gadget design tends to favour minimalism… but that's simply not true for this Thermaltake V1 cooler. Ohoho no. The Thermaltake designer who came up with this must've been an artist in a former career. Just look at it: so detailed, organically-shaped and glittery it's an artwork. And one you'd surely have to show off if you chose to mount it to your CPU. It's got a 12v fan, operates between 1,300 and 2,000 and is around 12.7cm tall and 10.1cm wide and will cost you around US$60. [BBG via DVice]
---
If you can guess what this is at first glance then you're a better man than I …
---
Loading page