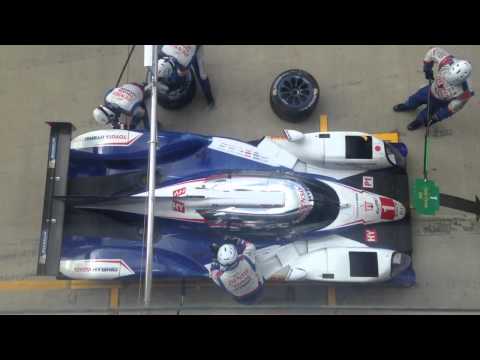 F1 Racing is like driving jets on the ground. NASCAR is like racing monster cars in sheet metal around an oval. Indy Car are powerful beasts themselves. Each type of racing has their own unique demands and needs. Here is a video that shows the difference between pit stops in F1 Racing, NASCAR, Indy Car, Formula E and WEC.
---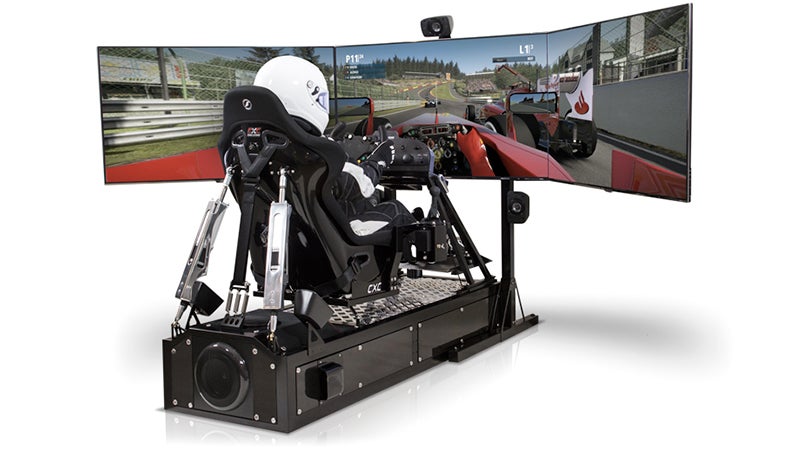 So how realistic do you like your simulators? Some racing fans are willing to spend thousands of dollars on displays, controls, and seats that move and shake to enhance their virtual driving experience. But a company called CXC Simulations is taking things to a whole new level with a new force feedback steering wheel that's actually strong enough to injure the driver.
---
The Fast & Furious movies today are fun, blood pumping action movies with a few car scenes spliced in. But the original movie that kicked it all off, The Fast and The Furious, was pretty much all about cars. This 8-bit racing game version sums the movie up pretty well. I would have loved to play this game as a kid.
---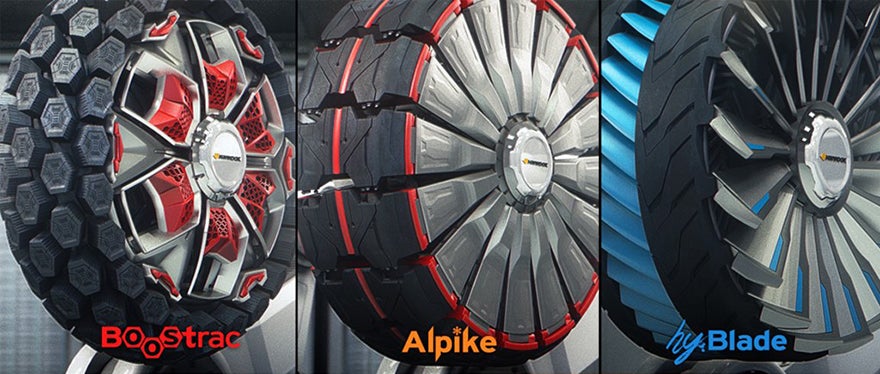 This video on the future of racing — based on concept tires designed by Hankook Tire and the University of Pforzheim, Germany — is pretty goddamn fun. I don't know if we'll ever get to this point (seeing the evolution of racing since the time of Roman Empire, I wouldn't be surprised) but it's great to watch.
---
Video: These boats racing against each other pack nearly 8000 horsepower and can hit speeds of 418km/h. Basically, they're really, really fast. But what's even cooler is what the boats leave in their wake, a perfect wall of water that shoots out and up into the sky. It's like they're tearing the water apart.
---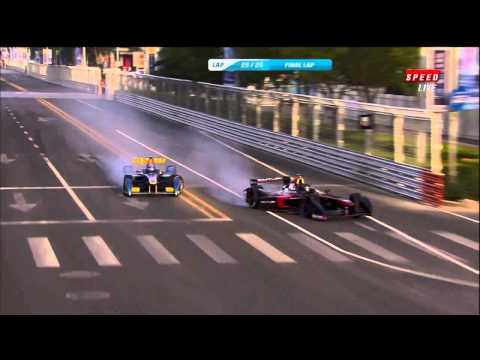 ---
Video: For a second, you think hey maybe the motorcycle has a chance in this Top Gear bit since it screams to a lead but then the land-based jet machine insanity known as an F1 race car steps it up and the other two are fighting not to get lapped by the closest thing we have to a teleportation device on Earth.
---
Sometimes it's easy to forget that racing F1 cars is pretty much insanity. The ridiculous speeds, the punishing G-forces and not to mention the beasts of a machine they call cars. But when you look at a F1 car under thermal vision, you'll never forget how scary it is: they're driving fire-breathing monsters.
---