Centuries of gender role reinforcement have ingrained the idea that women carry purses, while men stuff everything they need into every last pocket on their person. But with this R2-D2 dome purse that ThinkGeek is now selling, there's finally no reason for anyone to feel embarrassed about carrying a handbag.
---
Master drone builder Otto Dieffenbach is back with what is probably his most amazing flying creation to date. Unlike the flying R2-D2 we saw in the Star Wars prequels, this version of Artoo is able to take to the skies without a pair of pop-out rocket boosters — just a quadcopter cleverly hidden inside.
---
With a new Star Wars movie arriving later this year, there's no better time to upgrade your grilling ensemble with an R2-D2 apron. Made from cotton-coated PVC it will keep hot grease splatters and BBQ sauce off your clothes, while four built-in pockets keep lighters, tongs and spatulas close at hand.
---
To some of us, tea is the most wretched drink one could ever brew up. To others, it's a sophisticated excuse to have an afternoon break. But instead of reaching for your grandmother's hand-me-down China teapot, this Artoo alternative is yet another way to ingrain Star Wars into every last aspect of your daily life.
---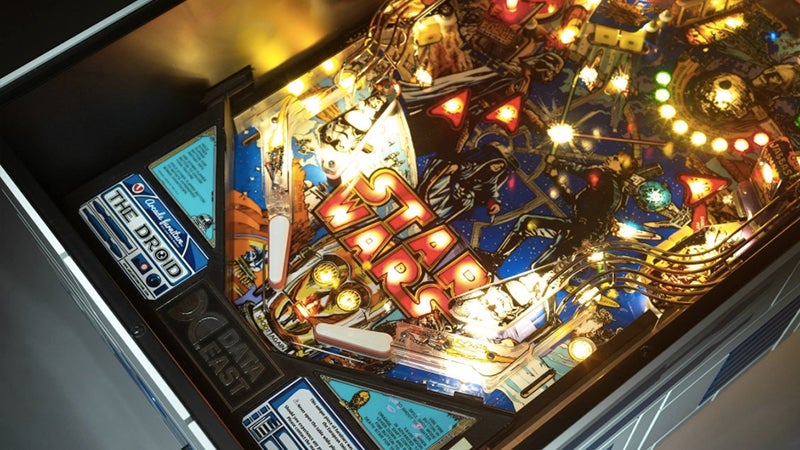 ---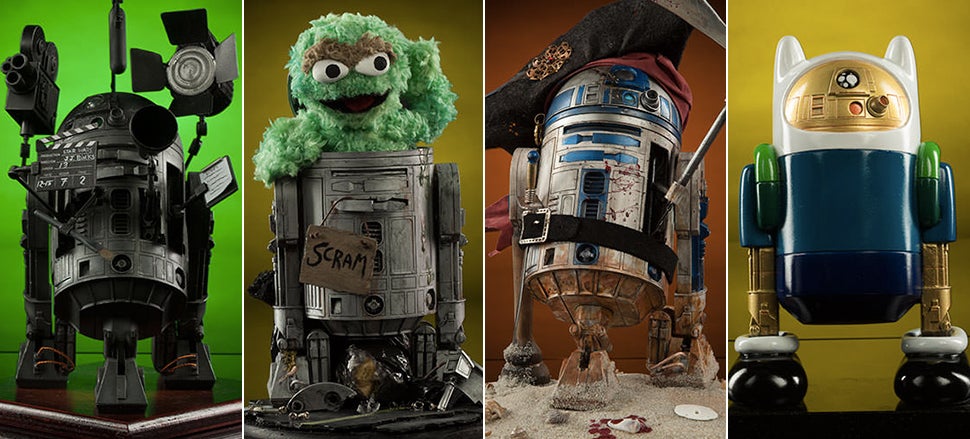 As part of Star Wars Celebration last week, Sideshow Collectibles reached out to over 90 artists, designers and friends with a simple task: take the company's new sixth-scale R2-D2 figure and re-imagine the astromech droid in weird and wonderful ways.
---
During GTC 2015, Nvidia gave an inside look at LucasFilm using its monster Quadro M6000 pro-graphics cards to render Star Wars: The Force Awakens footage. The content they showed us happened to feature a certain robotic duo that fans might be familiar with…
---