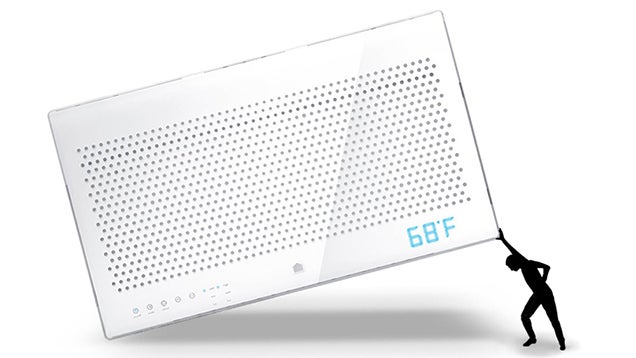 ---
Smart homes sound awesome. The idea sounded awesome 15 years ago, when Microsoft teased some of its ideas in a concept video, and it sounded awesome when Apple announced HomeKit last month. But do you know anybody that actually lives in a smart home and reaps all that awesomeness? Probably not. And Quirky wants to change that.
---
If you live in an apartment in a big city, and you've managed to find a little room on your tiny balcony for a modest garden, you probably don't have much space left for the tools needed to toil over your cramped crops. So inventor Marc R. came up with this rather clever soft-sided watering can called the Squish that's thin and easy to store when it's empty.
---
What happens when a Fortune 500-ranked, 120-year-old company like GE partners with a four-year-old startup like Quirky? Today, six months after announcing a partnership, the companies launched their first co-branded products.
---
You might think the cheap plastic rake you grabbed at the hardware store is more than adequate given you really only use it for about one month out of the year. But that's only because you haven't been introduced to Quirky's wonderful new Rake 'n' Tamp, which not only wrangles leaves, it also tamps them down so you can squeeze as much as possible into every bag.
---
Quirky, purveyors of kitchen gadgets for the lazy and other items of whimsy, has invented a new game for sale called StrataChute. What's not to love about a new game for the park, especially when it has parachutes?
---
At one point or another, who of us hasn't risked losing a finger by opening a pair of scissors and using them as a quick, impromptu knife? It turns out they're a pretty good way to open taped boxes without horribly slicing what's inside, so Quirky took the idea and created a pair of scissors called the Sheath that's actually safe to use as an improvised knife.
---
Quirky might be the world leader in developing crazy kitchen contraptions, but the company that helps turn regular people's ideas into actual products focuses on other markets too. Such as educational toys that kids will actually want to play with, like the Sound Track: a brilliant mashup of a music box and a toy train that has kids playing composer and conductor.
---