Loading page
Video: You have to be careful when attending a renaissance festival. Some of those in attendance take historical accuracy very, very seriously. Whipping out your smartphone could lead to a night in the stocks, and trying to film the festivities with a flying drone will incur an even worse fate for your quadcopter.
---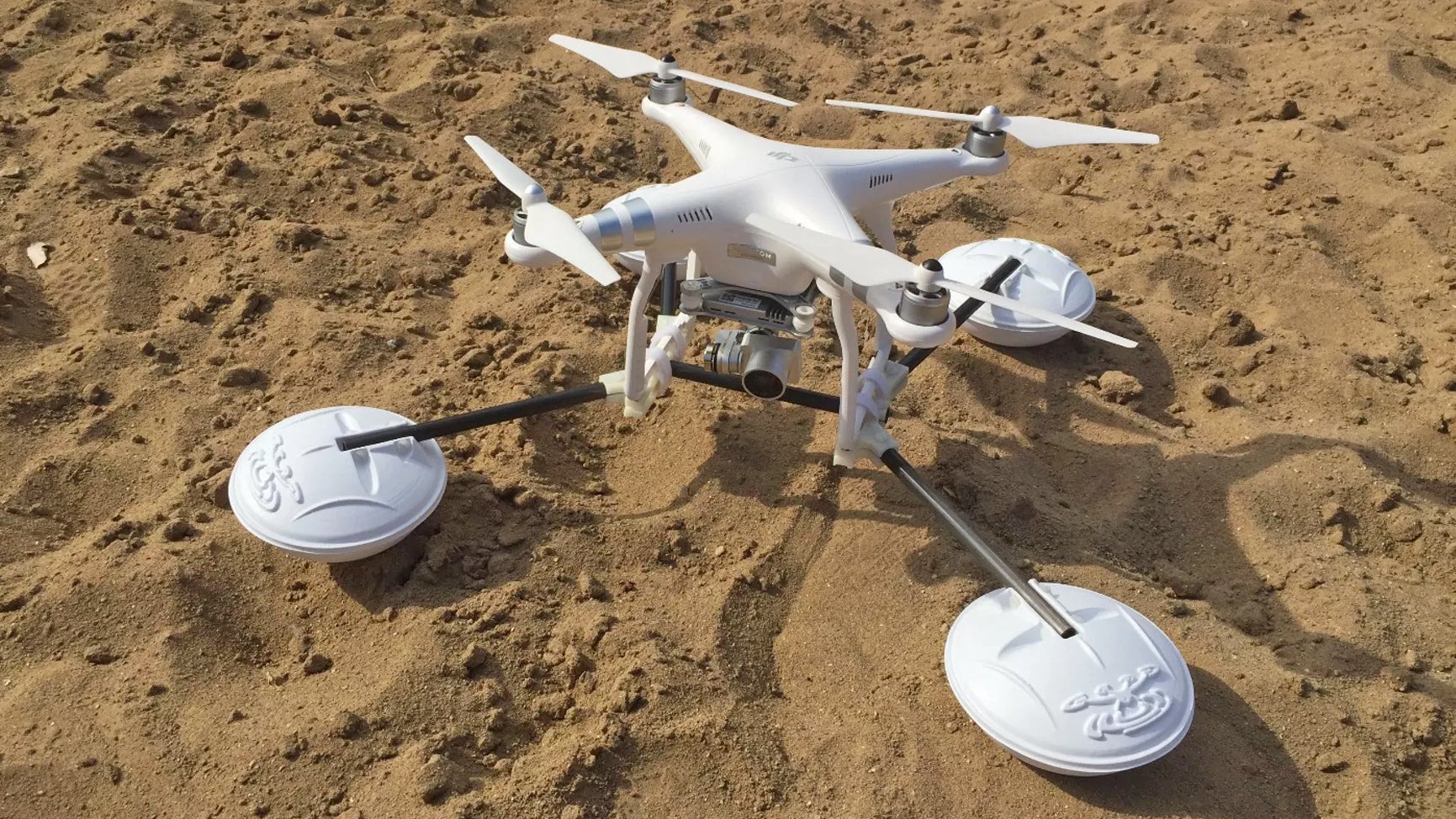 A drone crash can be catastrophic no matter where it happens, but watching your expensive toy plummet into a lake is especially tragic because water and electronics don't mix. There's now a relatively simple way to ensure your drone survives an unexpected water landing, though. The inspiration? Insects.
---
A submarine's periscope is a useful reconnaissance tool, but it puts the vessel at risk since it can only be used when the sub surfaces. As an alternative, researchers at Johns Hopkins University have created a waterproof drone that can float up from the murky depths and then take to the skies to provide an aerial view.
---
Video: To help promote the upcoming World Drone Prix in Dubai next week, the organisers enlisted the help of the local police, who have a McLaren 650s in their garage, to go head-to-head against a high-speed racing drone. It doesn't matter who won the race, though, because the Tron-like footage is just wonderful.
---
It may not be televised on ESPN yet, but one day drone racing will undoubtedly be a popular spectator sport. And if you want to get in on the ground floor, Spin Master has come up with a cheap way for amateur pilots to get racing experience, without losing an expensive drone in the process.
---
With umpteen different Star Wars movies enroute, it's understandable that Star Trek fans might be feeling a little left out. But 2016 marks the 50th anniversary of the franchise, and to help celebrate Spin Master has turned its popular quadcopter drones into a flying version of the USS Enterprise.
---
Turning quadcopters into vehicles from the Star Wars universe isn't new: Everything from TIE Fighters, to the Falcon, to even R2-D2 have taken flight. But none have been as convincing as Adam Woodworth's Imperial Shuttle quadcopter with wings that actually retract.
---
Video: Racing drones still isn't considered as challenging as other vehicular sports given the pilots aren't actually inside the vehicles they're controlling. But watching the first-person footage of this drone absolutely tearing through a packed warehouse, you can't argue there isn't a ton of skill required.
---
Loading page