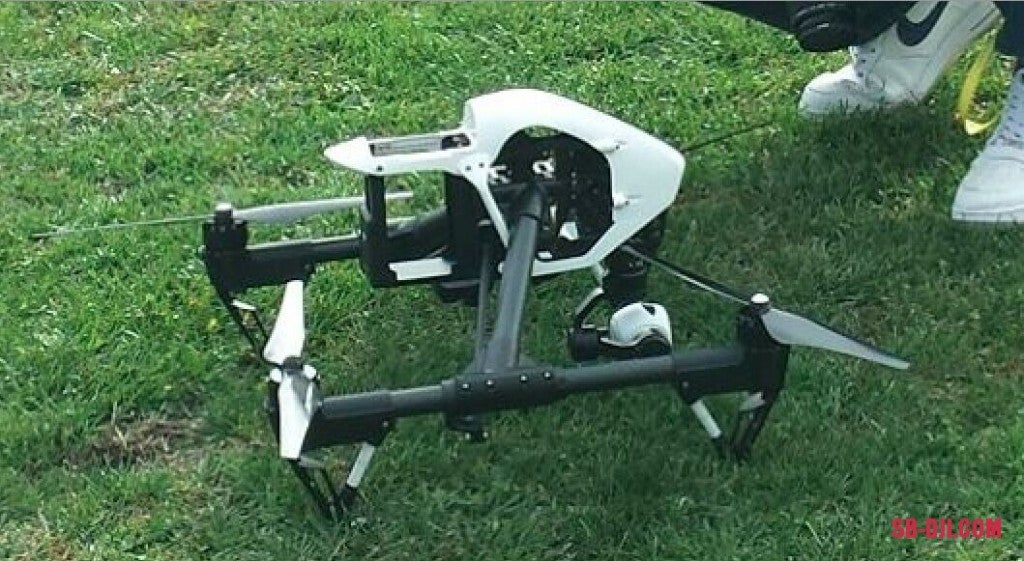 The hobby drone world is all aflutter this week as DJI prepares to unleash its latest creation onto the world: the Inspire 1. And just like Apple fanboys, they're eagerly seeking out leaks. The latest images look, well, pretty real.
---
Video: A guy was flying his quadcopter at Magazine Beach Park, Cambridge, when a hawk suddenly appears and decides the sky is to small for both of them. The video shows how the hawk approaches the drone and knocks it down with a simple hit.
---
Your friendly local librarian hasn't been replaced by technology just yet, but that doesn't mean the library itself hasn't benefited from a few modern upgrades. Wrangling special-order books and DVDs between the New York Public Libary's 150 branches is a daunting task, but it's actually made surprisingly efficient with the laser scanning machines at its Queen's sorting facility.
---
Parrot has two new pint-size drones coming to Australia next month. The 'MiniDrones', as they'll be known when they're on store shelves, are smaller and simpler than the AR.Drone, as well as a fair bit cheaper, and they're available for preorder right now.
---
When you think of what goes into building a flying quadcopter, materials like super-light carbon fibre come to mind — definitely not chocolate. But once again the internet proves anything is possible, since the frame of this delicious drone is actually made from white and dark chocolate.
---
Your average off-the-shelf drones sure are cute to fly around a park on your lunch hour, but what happens when you want to go faster than conventional products will let you? You build your own, of course. That's what Ilya Rosenberg did with the new iQuad Tilt-Rotor Quadcopter, which has a reported top speed of a whopping 80km/h thanks to a cool new rotor design.
---
A quadcopter outfitted with an on-board 3D printer could be used to seal off and transport nuclear waste, or even to build structures in the middle of nowhere, according to its inventor, Mirko Kovac of University College, London. "In effect, it's the world's first flying 3D printer," New Scientist writes. "One day such drones might work together to help remove waste from nuclear sites or help patch up damaged buildings."
---