Loading page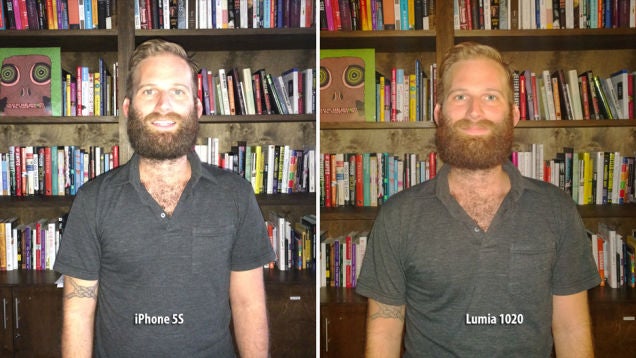 ---
Earlier this week, a series of leaked photos showed off what could be Nokia's full-on EOS 41-megapixel camera. Now, a video from the same source shows the thing in action — and it looks pretty serious.
---
We heard Nokia was planning on releasing a true, full-on PureView Windows Phone that would have a sensor as ridiculous as Nokia's 41-megapixel 808. Only this time it would run Windows Phone. Could this be it?
---
Nokia hasn't been coy with the announcement of its latest flagship handset. We've known about the Lumia 928 for some time now, but over the weekend we finally got a look at the future of Nokia's Windows Phone 8 push. There's good news and bad news with this one, where would you like me to start?
---
Released last year, the PureView 808 was essentially a prototype phone. It ran Nokia's dying — and now officially dead — Symbian operating system, but its 41-megapixel, one-inch image sensor was a beast. Now, The Guardian reports what people have been speculating and rumouring since Nokia dropped the PureView 808 nearly a year ago: the 41-megapixel sensor is destined for a Nokia Windows Phone.
---
The saying is that the best camera is the one that's with you and that's more than often your phone. But phone cameras are getting so good that they may eventually just became the best camera period (DSLRs notwithstanding). And it might be sooner than you think. Already, phone cameras are better than a 5-year-old compact camera.
---
It seems that Nokia screwed their Lumia 920 camera demo even more than we thought. Not only they faked the video but also faked photos.
---
Nokia got caught out in a big way for "demonstrating" the optical image stabilisation on the new Lumia 920 this morning by showing a video that claimed to be taken from the phone, but really it was all staged for a full camera crew. Very naughty. Nokia has taken to its Conversations blog to apologise and to show us what OIS really looks like on the new Lumia 920.
---
When we watched the latest ad from Nokia showing off its PureView technology and ridiculously fluid optical image stabilisation, we were stunned. Excited. Happy. If the camera on the Lumia was that good, we wanted it. But it was faked. Nokia isn't showing off what the Lumia 920 can do — that video was shot with a big DSLR.
---
Loading page