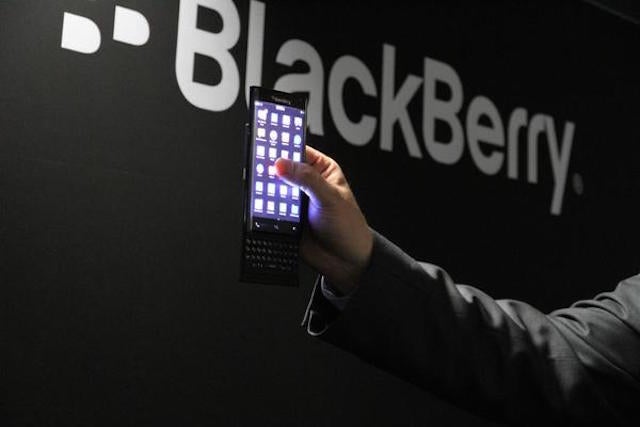 When square phones don't quite work and suing Ryan Seacrest is taking too long, what's a BlackBerry to do? Combine the weirdest new hardware trend and a classic old one together in one super (silly?) smartphone. Blackberry just teased the new "dual-curved, all-touch display with a keyboard — yes a slider device!" at this years Mobile World Congress.
---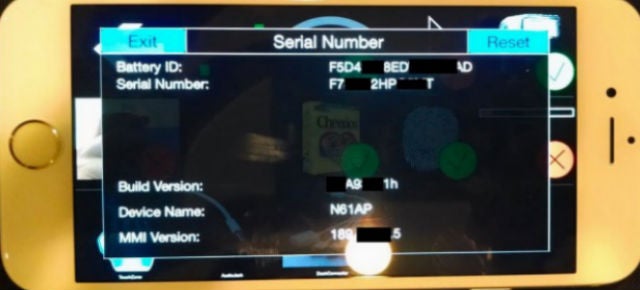 Someone is selling what they claim is an iPhone 6 prototype on auction at Ebay; as of this posting, bids are currently over $US99,000. The photos show the phone running a different version of the iOS software, one that looks similar to the factory test mode software shown in previous leaked images of prototypes.
---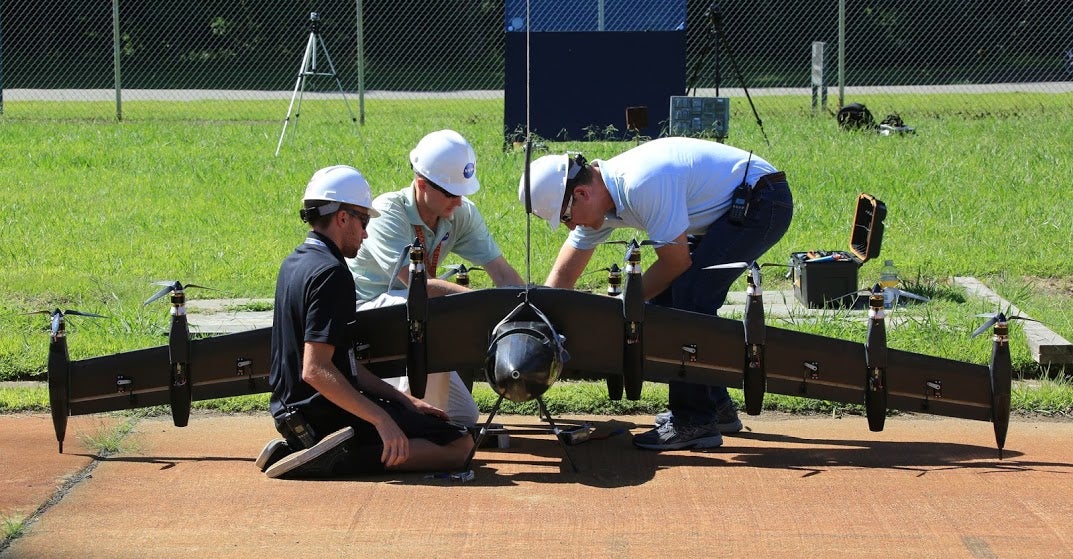 Getting an aircraft to launch and land vertically is not difficult. Getting one to launch vertically and then complete a long-endurance flight, however, is an entirely different bag of cats. But a team from NASA's Langley Research Center believe that they have developed a flight system that can do both tasks equally well. The secret: hybrid power.
---
It doesn't matter how much milk you drink, at a certain age your bones start to lose their strength, eventually putting you at risk for broken limbs and even worse: a broken hip that hinders your mobility. So similar to the airbags in your car, this safety belt instantly inflates when it detects the wearer is falling, cushioning areas like the hip bone to help prevent injury.
---
In the chimeric world of vertical-takeoff-and-landing (VTOL) aircraft, the most common hybrid one finds are tiltrotor planes with helicopter-like abilities. But the X3 prototype from Airbus took the opposite approach. It transformed a traditional helicopter into a high-speed turboprop.
---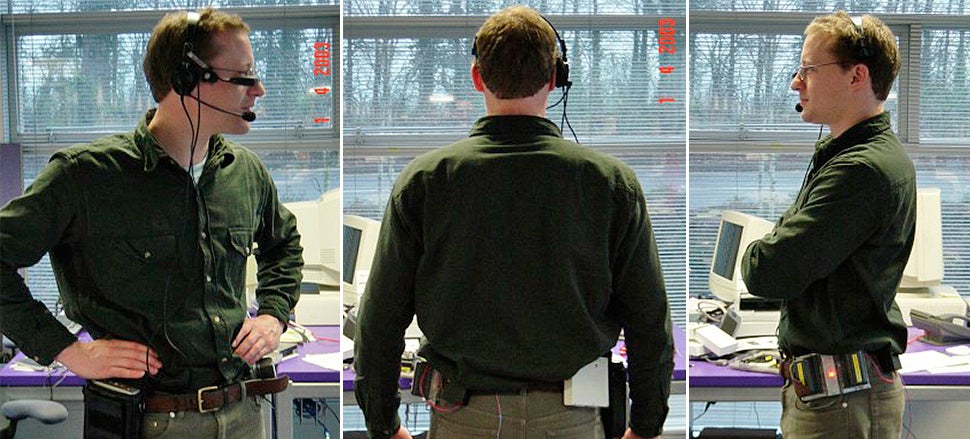 Dyson's first cyclonic vacuum cleaner was launched 21 years ago, but before it made it into consumer's hands, the company's research and development team went through 5,127 prototypes to perfect its design. Since then the company's R&D lab has been responsible for some amazing products — including a few that have never seen the light of day before now.
---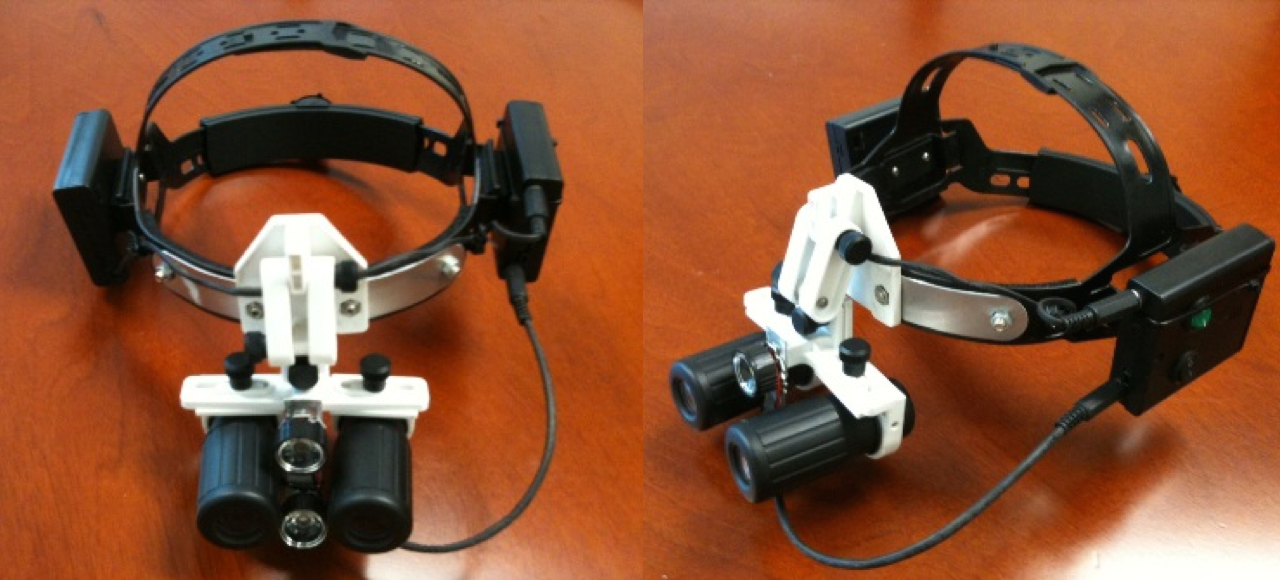 ---
If you've ever chastised a friend for their gnarly smoking habit, you know that scolding does absolutely nothing. Making people feel bad about smoking just makes them want to smoke in secret. Well, here's an idea: What if it was your lighter making you feel bad about smoking. You can't run away from your lighter right?
---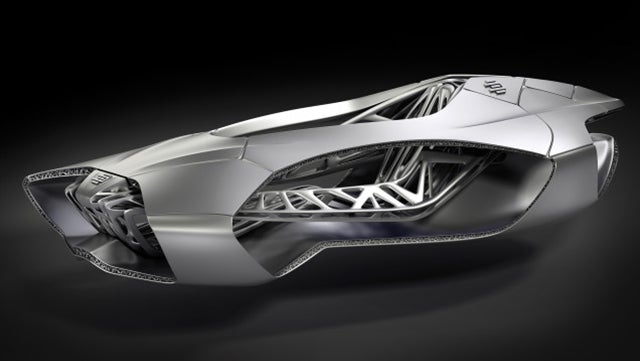 This is apparently the future of car design. It's a future where cars are printed by massive industrial machines in a single piece, with hollow construction used to save weight and space and materials wherever possible. We won't see 3D printing technology at this scale for quite a while, but at least someone is thinking ahead.
---
Sony's Project Morpheus VR headset looks fantastic but the early prototypes… not so much. This early version of the headset may have offered plenty of the requisite VR headset features, but it did also feature three Sony Move controllers strapped to it, seemingly at random.
---