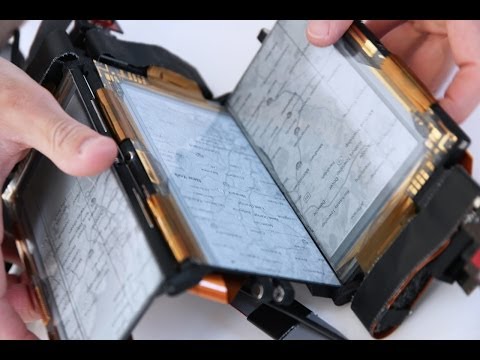 Folding technology is long-promised but slow to arrive. But his kind of tri-fold hardware might just be the how the sci-fi dream pans out over the next few years.
---
Apple versus Samsung has given us so many gifts when it comes to what the first generations of iPads really looked like, and now Microsoft has got in on the fun, showing off what the very first Windows RT tablet looked like. Hint: it was awful.
---
Prototypes come and prototypes go — and some, like yesterday's WALT prototype, get put up on eBay for silly money. Then they vanish again. That appears to have been the fate of a Sony Ericsson Windows Phone 7 prototype that appeared briefly on eBay yesterday as well.
---
A recent interview with Samsung's camera division yielded some interesting bits about their lenses—but the real star was this photo of lost prototypes. The model with the three vintage-y dials is gorgeous. But the cube? Uhh. Uhhh.
---