What happens when you install a home theatre projector and expect it to replace a TV? Can you get the same kind of image for the same price range, but with the advantage of a much, much larger screen? BenQ's W7500 is simultaneously one of the most versatile and most capable home theatre projectors that I've seen, but it's still more suited to the cinema room than the living room.
---
The Oculus Rift promises to makeStar Trek TNG's holodeck a reality, but only in your head. You can't spend every moment of your life with a goofy visor strapped to your face, and that's why this alternate approach to the holodeck — using projectors to make a tiny non-descript room appear massive — seems far more plausible.
---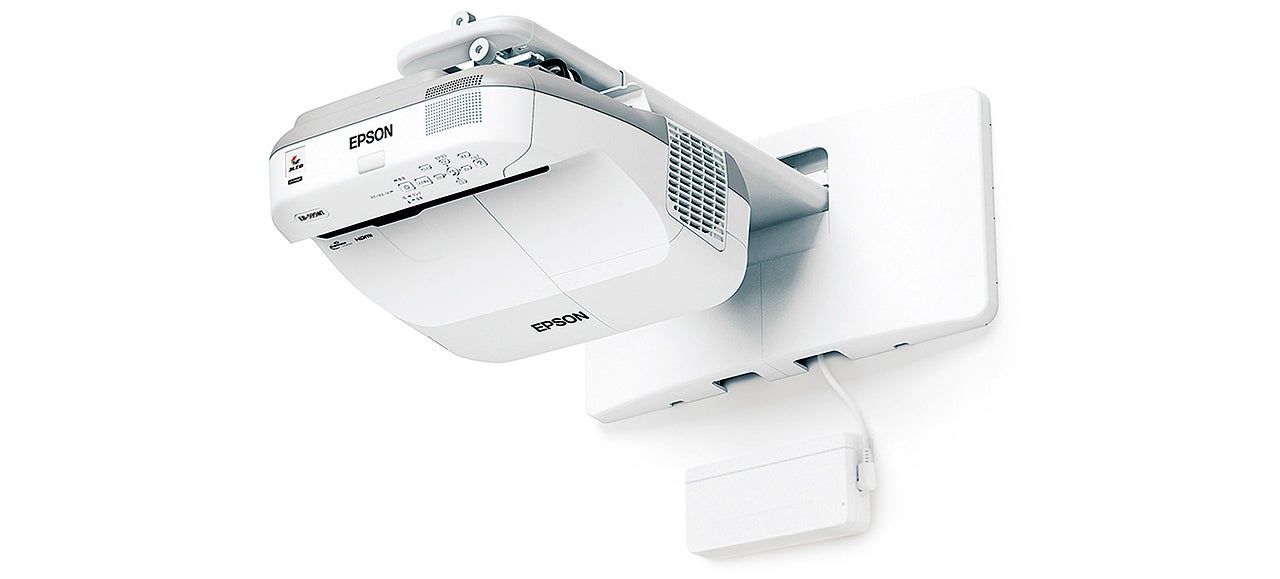 Mounting projectors near the ceiling of a conference room keeps them out of the way, but it also means you're almost completely dependent on a remote if you need to tweak any settings. If it goes missing, it's time to find a ladder. Or, switch to Epson's new EB-595WT short-throw projector which features built-in touchscreen functionality that works on the projected image.
---
As far as giant corporations go, it's usually Sony that's willing to a take risk on an unorthodox new product. But this time it's Panasonic's turn with the company's new Space Player that combines overhead lighting with compact projectors letting you project everything from different colours, to still images, to videos and animation.
---
Concerns over battery life aside, the real reason your smartphone doesn't have a built-in projector yet is because it would add too much thickness to the device. And because shaving millimetres helps add to a smartphone's appeal, Texas Instruments might have finally found a way to convince handset makers to include a minuscule projector with its new 0.3-inch HD DLP Pico chipset.
---
We all know the drill: whenever you're using a projector you need to make the room as dark as possible so the images don't get all washed out. But Hitachi wants to change that with a new chip that automatically applies corrections and adjustments to a projected image so that it looks clear even in bright light.
---
Earlier today Sony announced a new short-throw digital projector that lies within a sleek credenza-like rectangle, and shines glorious 4K video against the wall it's up against. We got to feast our eyes on a demo at the Sony booth today. It's lovely.
---
Sony just announced a super slick projector called the 4K Ultra Short Throw Projector that'll be able to turn any wall into a 4K display. It's a part of Sony's new Life Space UX What's cool about the projector is that it's placed right next to a wall instead of behind your head. And that it uses lasers!
---