Here we go again. Just a few days after a former FBI agent argued that the new iOS 8 encryption would cause somebody to die, a US Department of Justice boss upped the ante. At a meeting on October 1, Deputy Attorney General James Cole told a room full of Apple executives that iPhone encryption would cause a child to die. A child!
---
Android 5.0 Lollipop revamps the lock screen so you can see (and deal with) notifications without having to unlock your phone each time — great! That also means that anyone who picks up your handset can have a browse through your notifications — not so great! Here's how to make sure that nothing private shows up on the lock screen.
---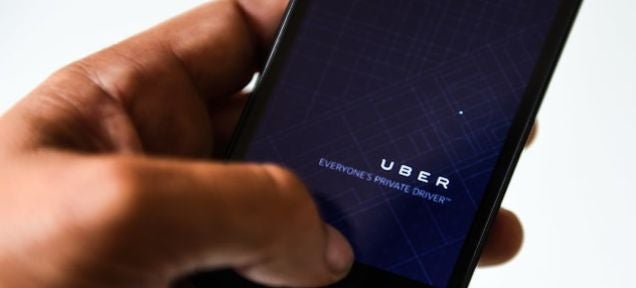 You may have read reports this week that put Uber in hot water. A company executive has reportedly been caught following a journalist using the company's back end software, and talked about spying on people who say bad things about the service. That has shocked users around the world. That reaction confuses me. If you're using a phone, you don't get to complain about privacy anymore.
---
Uber changed its privacy policy yesterday, but even that may not cover its back this time. Because its top New York executive, Josh Mohrer, has been using an internal tool called God View to track a journalist without her permission.
---
In case you haven't already switched to a new method of getting around town, this might help to cement your decision. Uber has published an update to its privacy policy and it includes a loophole so wide you can drive an entitled black SUV through it.
---
Recently, Verizon was caught tampering with its customer's web requests to inject a tracking super-cookie. Another network-tampering threat to user safety has come to light from other providers: email encryption downgrade attacks.
---
We've heard a lot about data retention from our parliamentarians in the last couple of months. Although it is delayed to 2015 at the moment, there's a chance that everyone's Internet traffic may be monitored and metadata retained for possible later investigation from law enforcement and spy agencies.
But is that actually legal? Is it legal and ethical? The Castan Centre for Human Rights, based out of Monash University in Melbourne, has a great video primer on when and whether the Australian government is allowed to surveil its citizens.
---
You might think that the whole point of surveillance cameras was to, y'know, watch people. But what if we were actually edited out of the street scenes they show?
---