Autonomous vehicles, or self-driving cars, are likely to be seen more widely on roads in 2015. Already, legislation authorising the use of autonomous vehicles has been introduced in the US states of Nevada, Florida, California and Michigan, with similar legislation being planned for the UK.
To date, these laws have focused on legalising the use of autonomous vehicles and dealing, to an extent, with some of the complex issues relating to liability for accidents. But as with other emerging disruptive technologies, such as drones and wearables, it is essential that issues relating to user privacy and data security are properly addressed prior to the technologies being generally deployed.
---
We may not be in a total surveillance state yet, but thanks to the FBI's insane new facial recognition system, a 1984-esque reality doesn't seem quite so far away. Fortunately, scientists and designers alike are hard at work building counter surveillance solutions to ease (and hide) our worried minds.
---
Remember how the US Justice Department decided it was just fine for a Drug Enforcement Administration agent to steal a woman's identity and set up a fake Facebook account to chase subjects? Well, Facebook's not OK with that.
---
There's a reason you're not supposed to use same password for all of your accounts — large-scale data breachers are all too common. But in case you still refuse to abide by logic and reason (and many of us do), Facebook now uses those stolen-passwords-made-public to tell you what an idiot you're being. And to keep you safe.
---
When apps are accused of shady behaviour, Jonathan Zdziarski is the guy that investigates. And, this week, the self-identified iOS forensics expert was quick to respond to requests for a deep dive into Whisper, the supposedly anonymous secret-sharing app that's been taking heat lately. Guess what: Whisper's not so anonymous.
---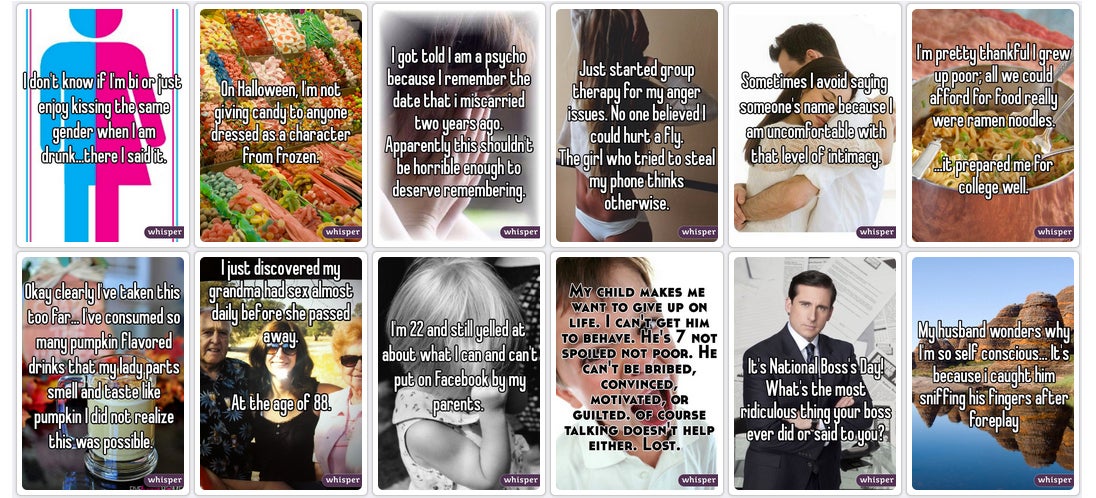 You should know by now that purportedly anonymous apps aren't really anonymous. But now, The Guardian reports that Whisper, the secret-telling app and so-called "safest place on the internet," actually tracks its users to a frightening degree of detail. Even if you opt out of location services, The Guardian says, Whisper will apparently find you.
---
You should care about digital privacy. You really should. If you're still not convinced though, you should watch this video, in which Glenn Greenwald talks passionately about why it's so important.
---
Since Apple first announced three weeks ago that it was expanding the scope of what types of data would be encrypted on devices running iOS 8, law enforcement has been ablaze with indignation. When Google followed suit and announced that Android L would also come with encryption on by default, it only added fuel to the fire.
---
Malware is everywhere you turn right now, but that does at least mean we're conscious of it. But the malicious software of the future might have a new trick up its sleeve: playing friendly for a long time before it goes rogue and messes things up once we're comfortable with its presence.
---