A portable charger can bring your dead smartphone back to life if you forget to plug it in overnight, but what if you forget to charge the charger too? That's not an issue with the tiny Oivo since it splits in half to accommodate four readily-available AA batteries that have enough charge to completely bring an iPhone back from the dead.
---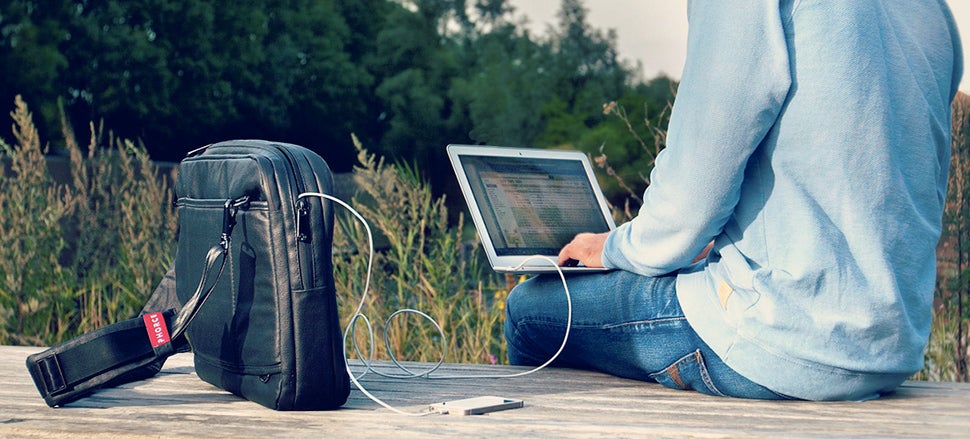 The bigger a portable charger you carry, the longer your gadgets can run while away from a power outlet. But backup batteries are heavy, so it's a tradeoff between capacity and what's comfortable to stash in your pocket. Unless you throw a bag like the Phorce over your shoulder, which makes it easy to haul around your toys, a laptop and 26,000mAh of extra power
---
Sitting in a noisy bar, caring for screaming children, or watching the ball game — all awful locations to make a phone call, but soon these scenarios could actually help charge the battery of your cell.
---
A UPS — or uninterruptible power supply — beneath your desk can be a lifesaver if your building loses electricity while you're working. However, most people don't own one because a UPS is typically designed for power-hungry desktop computers and end up being heavy and expensive — but not APC's new tiny and cheap Back-UPS Connect 70.
---
---