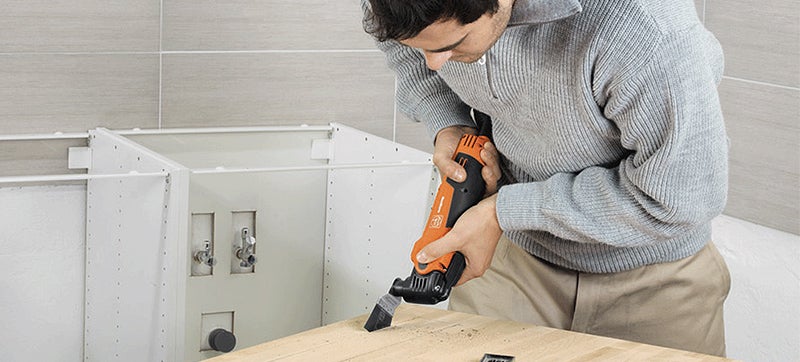 The worst thing about working with handheld power tools is the constant and intense vibrations from oscillating parts that leave your hands and arms shaking, and make it harder to do detailed precision work. So researchers developed a handheld oscillator with 70 per cent less vibration and half the noise.
---
Anyone that does a little bit of house-work knows how frustrating it is to find yourself with only a Philips screwdriver when you need a flathead, and vice versa. If you're using an electric screwdriver with replaceable bits, you go some, but not all, of the way to solving that problem. However, salvation: the Worx SD Slide-Driver is actually six different screwdrivers inside one.
---
---
Cutting wire by hand is hard — even with a pair of light-up dikes — especially when running the fat wires that serve breaker subpanels. Milwaukee's new ratcheting power cable cutter should aid the tradesmen that spend days snipping conduit; pull the trigger, and the tool bites cords with up to 5,000 pounds per square inch of pressure. Doesn't hurt that it looks like a cross between a falcon and a Glock, either.
---
Proper maintenance of your power tools is essential. Doing so not only helps extend the life of your tools but increases your chances of finishing that project with all of your digits. Norm "Ten Fingers" Abram from This Old House magazine has some suggestions.
---