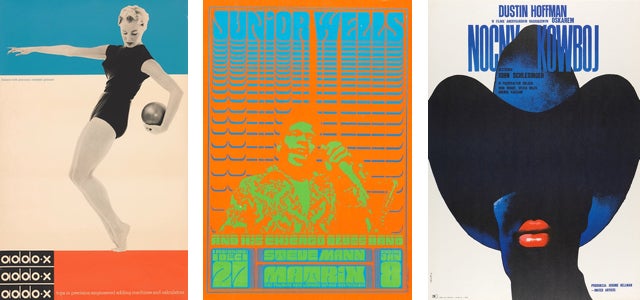 GIFs are funny but fleeting; websites might convey more information — but if you really want to make a point, you design a poster. A new exhibition at the Cooper Hewitt focuses on the cultural impact of this persuasive graphic design medium and the science behind what makes posters in particular pack their visual punch.
---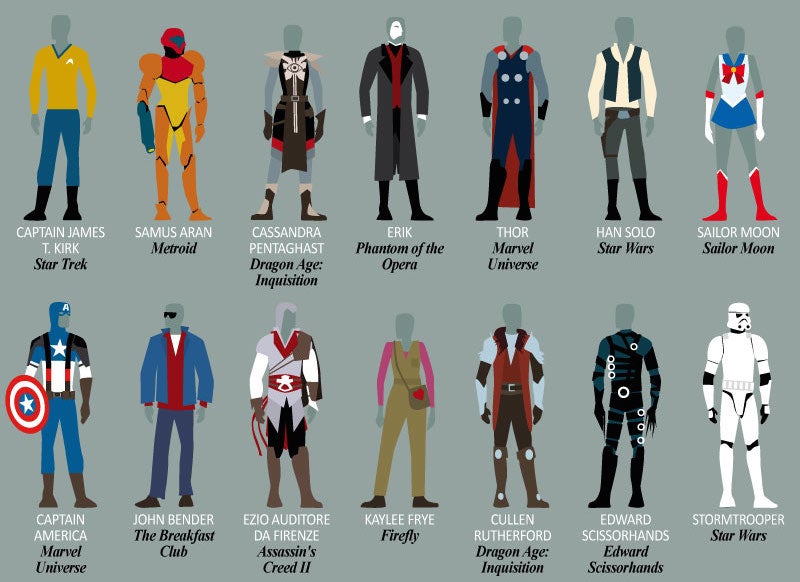 Here's a neat infographic-type, sort of poster illustration of 100 famous costumes from characters in movies, television and video games. It's fun to see the outfits that are instantly recognisable (superheroes, Star Wars, etc) against those that require a little memory refreshment (The Breakfast Club, Rebel Without a Cause, etc).
---
In these decades of freely accessible online maps, it's totally normal to be addicted to what Wikipedia describes as a "symbolic depiction highlighting relationships between elements of some space, such as objects, regions and themes" (best Wikipedia definition ever?). And when you are in love with maps, you want them on your wall, don't you?
---
Don't smoke in the train station. Don't spit your gum on the floor. And please don't splay your legs out like no one else is around you. These sound like basic rules of today's public transport, but they're actually messages that graced the walls of Tokyo's subway 40 years ago.
---
New Yorkers: How well do you know your local skyline? Enough to be able to tell these 23 water towers apart, and place them in the borough where they belong? It's a day ending in "y" which means — hey look, Popchartlab has a new print out! This time the team has icon-ized a selection of the city's distinctive (and often very dirty) elevated tanks.
---
Wouldn't we all love to live in a city where floating dirigibles shared the horizon alongside the glass towers of our modern skylines? Such is the wild world featured in the highly complex, geographically accurate illustrations of Icelandic artist Kristjana S. Williams, whose maps are part of an exhibition for the London Design Festival that opened today.
---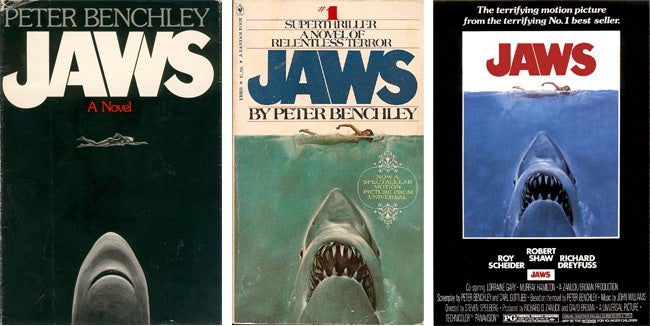 The first pages of Peter Benchley's 1974 novel, "Jaws", as well as the opening minutes of Steven Spielberg's 1975 blockbuster, begin with the attack of a young, late-night skinny dipper named Chrissie Watkins, who's dragged to her watery doom by a great white shark, feeding in the waters off the seaside vacation town of Amity. The book and film struck a chord, in no small part because they capitalised on our fear of the unknown — in this case, of being chomped to death by untold rows of unseen teeth.
---