New Yorkers: How well do you know your local skyline? Enough to be able to tell these 23 water towers apart, and place them in the borough where they belong? It's a day ending in "y" which means — hey look, Popchartlab has a new print out! This time the team has icon-ized a selection of the city's distinctive (and often very dirty) elevated tanks.
---
Wouldn't we all love to live in a city where floating dirigibles shared the horizon alongside the glass towers of our modern skylines? Such is the wild world featured in the highly complex, geographically accurate illustrations of Icelandic artist Kristjana S. Williams, whose maps are part of an exhibition for the London Design Festival that opened today.
---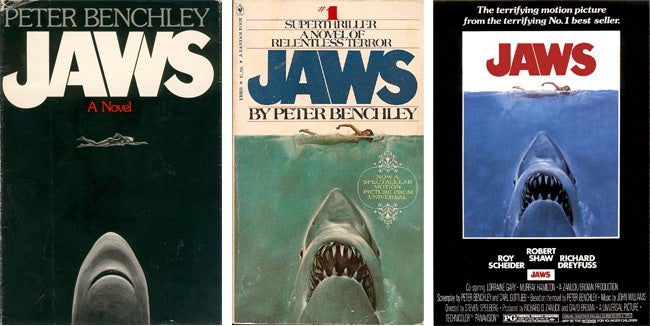 The first pages of Peter Benchley's 1974 novel, "Jaws", as well as the opening minutes of Steven Spielberg's 1975 blockbuster, begin with the attack of a young, late-night skinny dipper named Chrissie Watkins, who's dragged to her watery doom by a great white shark, feeding in the waters off the seaside vacation town of Amity. The book and film struck a chord, in no small part because they capitalised on our fear of the unknown — in this case, of being chomped to death by untold rows of unseen teeth.
---
Well, this is a fascinating story. In May, Gizmodo posted a large collection of air traffic control towers — and you, the readers, added many of your own contributions. Now, the collection has helped inspire a set of beautiful posters devoted to the towers.
---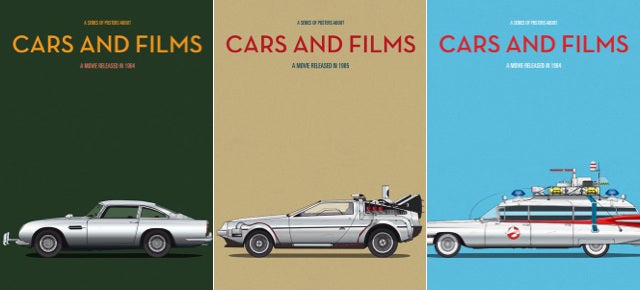 To those of us who pay attention to these things, a movie character's car can tell us more about that person than nearly anything else. Sometimes, those cars even become characters — without the DeLorean, Back to the Future would be a 1980s Waiting for Godot. Designer Jesús Prudencio's poster series Cars and Films pays tribute to these plot-driving heroes.
---
---