The movie Sex Tape hinges on its lead couple finding it impossible to remove their raunchy homemade porno from the apparently unfathomable depths of iCloud. Their predicament is appealingly modern, if not all that realistic (as GQ proved). It got me thinking, though: How hard is it to remove a sexually explicit video you've made from the horny corners of the internet?
---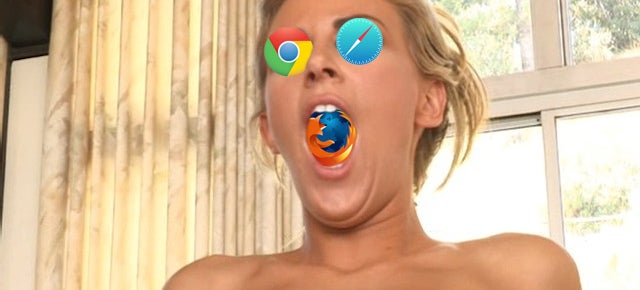 ---
---
On Valentine's Day, those of us who have significant others are obligated to spend time with them. Logic says that the rest of us go straight home after work and spend the night enjoying the most romantic porn we can find. Right? Untrue! People across the US actually watch less porn on Valentine's Day.
---
Where there's new technology, there's porn. Always. Always. But which consumer electronics feature most prominently in pornography? Researchers at Sexualitics have developed Porngram, an interactive graph of the most popular terms in porn titles, that helped us find out.
---