---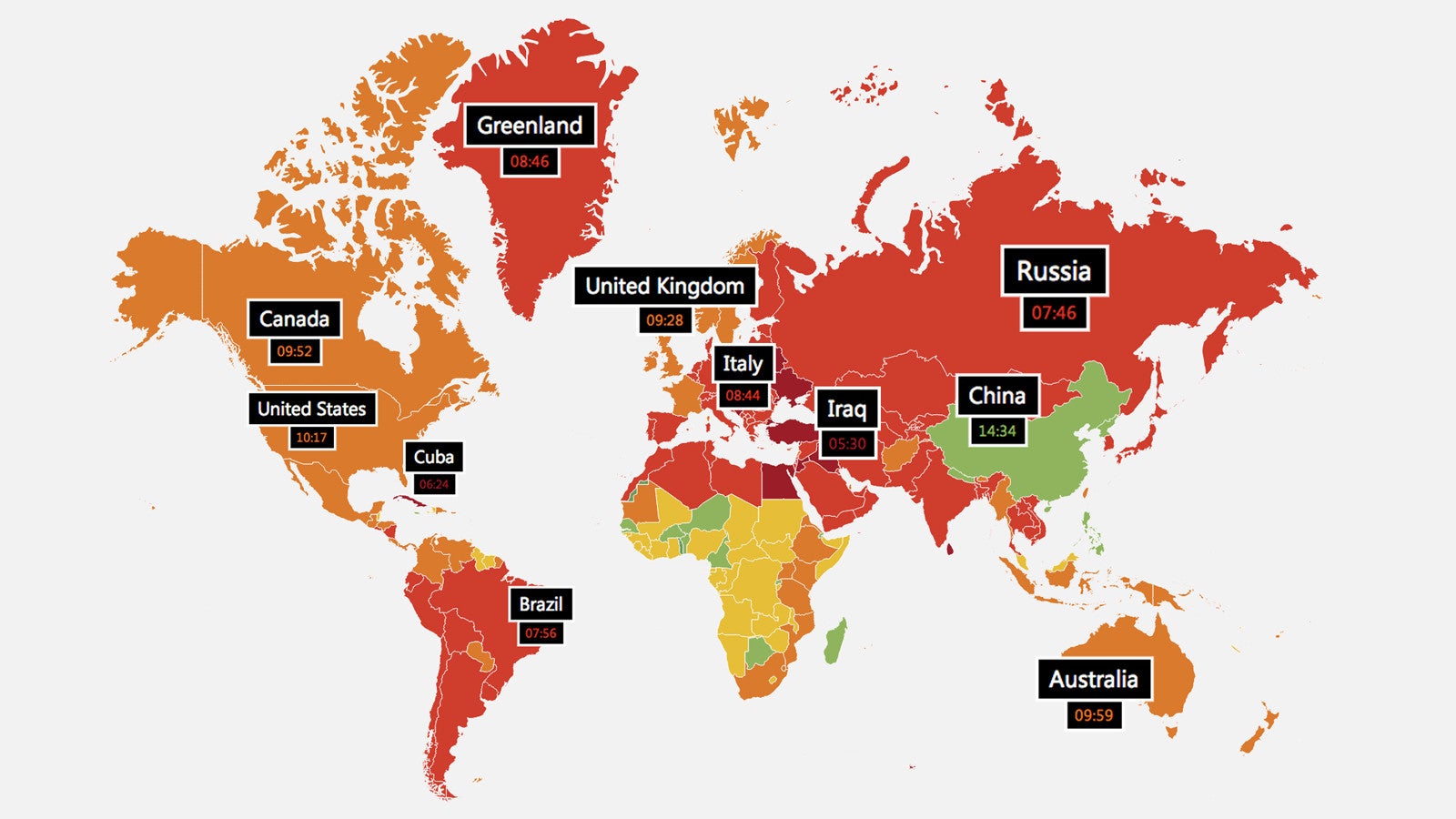 While barriers both geographical and linguistic separate us from our international brethren, there is one unifying language that needs no translation — that of porn. So in the spirit of healthy competition and exploration, the Pornhub stats team just released an interactive map to answer an age old question: Which cities and countries keep it up the longest?
---
---
The explosion of unmanned aerial vehicles in recent years has created a revolution in videography, which is why it's surprising that nobody bothered to make porn from the skies yet. Lo, here is Drone Boning.
---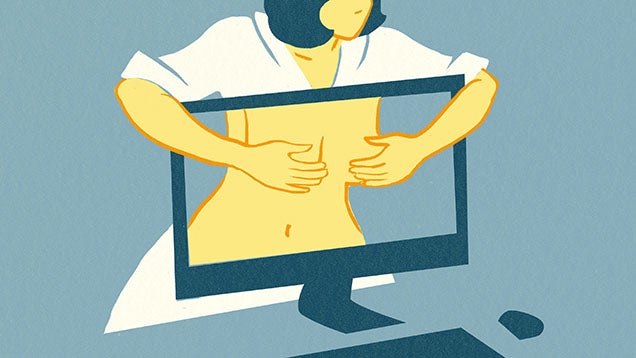 How oppressive is your internet censor at work? I know for a fact that you can't get onto sites like The Pirate Bay on the Gizmodo internet connection (it was research for a story, honest), but we've never thought to check sites that aren't safe for work. From the looks of things this morning, the censor at Victorian Parliament is pretty strong. Strong enough, at least, to force staffers to reportedly concoct and participate in a porn distribution racket to get around the filter. Ew.
---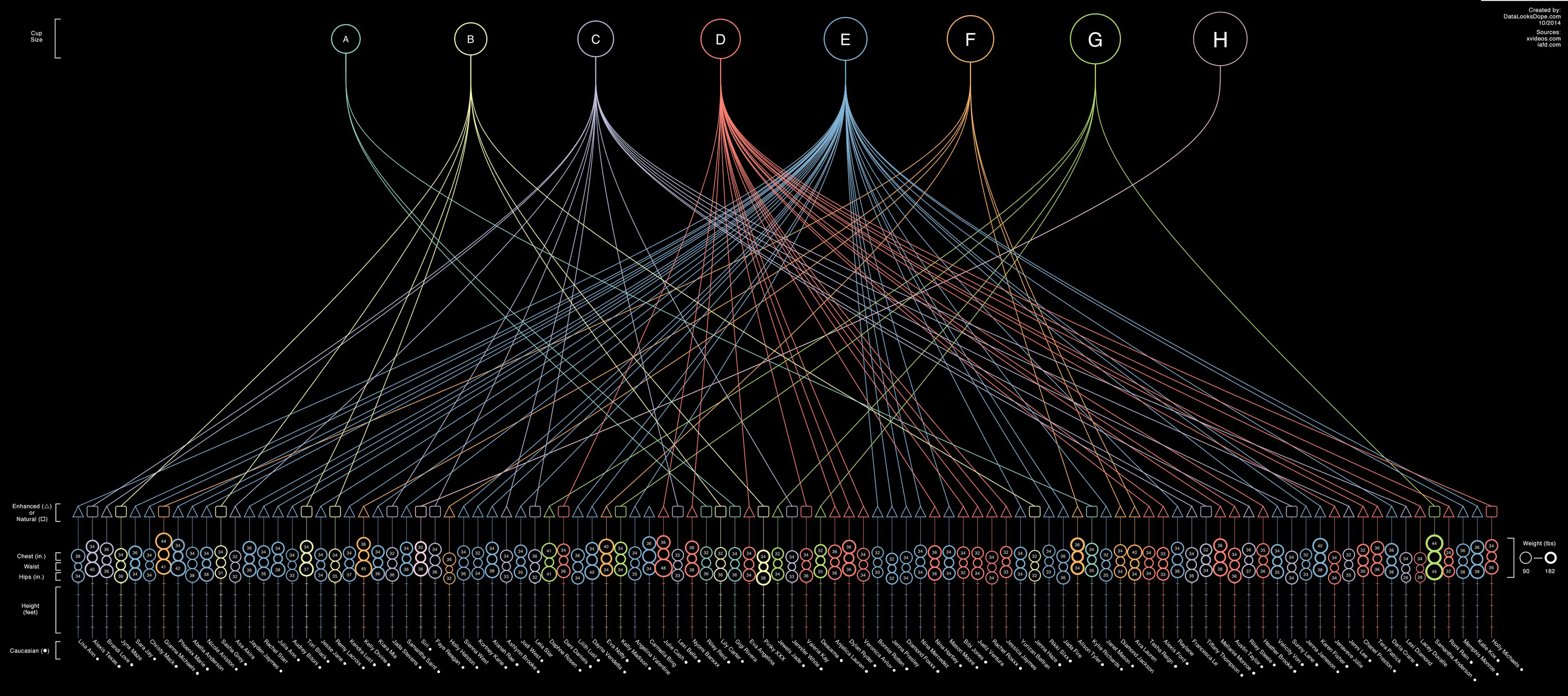 Data Looks Dope's Max Einstein sent us his new creation: What the top 100 porn stars look like. At the top you can you can see the breast cup size. At the bottom there's the top 100 actresses as ranked in Xvideos.com along with body measuring information according Internet Adult Film Database.
---