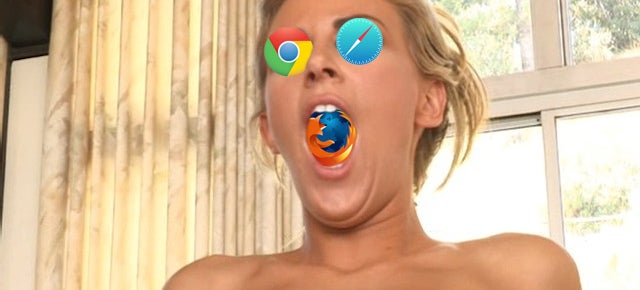 ---
---
On Valentine's Day, those of us who have significant others are obligated to spend time with them. Logic says that the rest of us go straight home after work and spend the night enjoying the most romantic porn we can find. Right? Untrue! People across the US actually watch less porn on Valentine's Day.
---
Where there's new technology, there's porn. Always. Always. But which consumer electronics feature most prominently in pornography? Researchers at Sexualitics have developed Porngram, an interactive graph of the most popular terms in porn titles, that helped us find out.
---
You'd have to be crazy naive to think piracy flag-bearer The Pirate Bay is free of porn, but you'll be forgiven for underestimating exactly how much is hiding out there. It's 35 per cent. The Pirate Bay's new uploads last year were 35 per cent porn, second only to TV and movies which combined make 44 per cent. Meanwhile music hardly even registered at a mere 9 per cent.
---