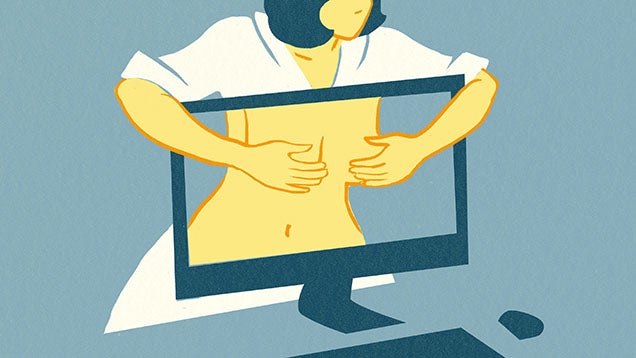 How oppressive is your internet censor at work? I know for a fact that you can't get onto sites like The Pirate Bay on the Gizmodo internet connection (it was research for a story, honest), but we've never thought to check sites that aren't safe for work. From the looks of things this morning, the censor at Victorian Parliament is pretty strong. Strong enough, at least, to force staffers to reportedly concoct and participate in a porn distribution racket to get around the filter. Ew.
---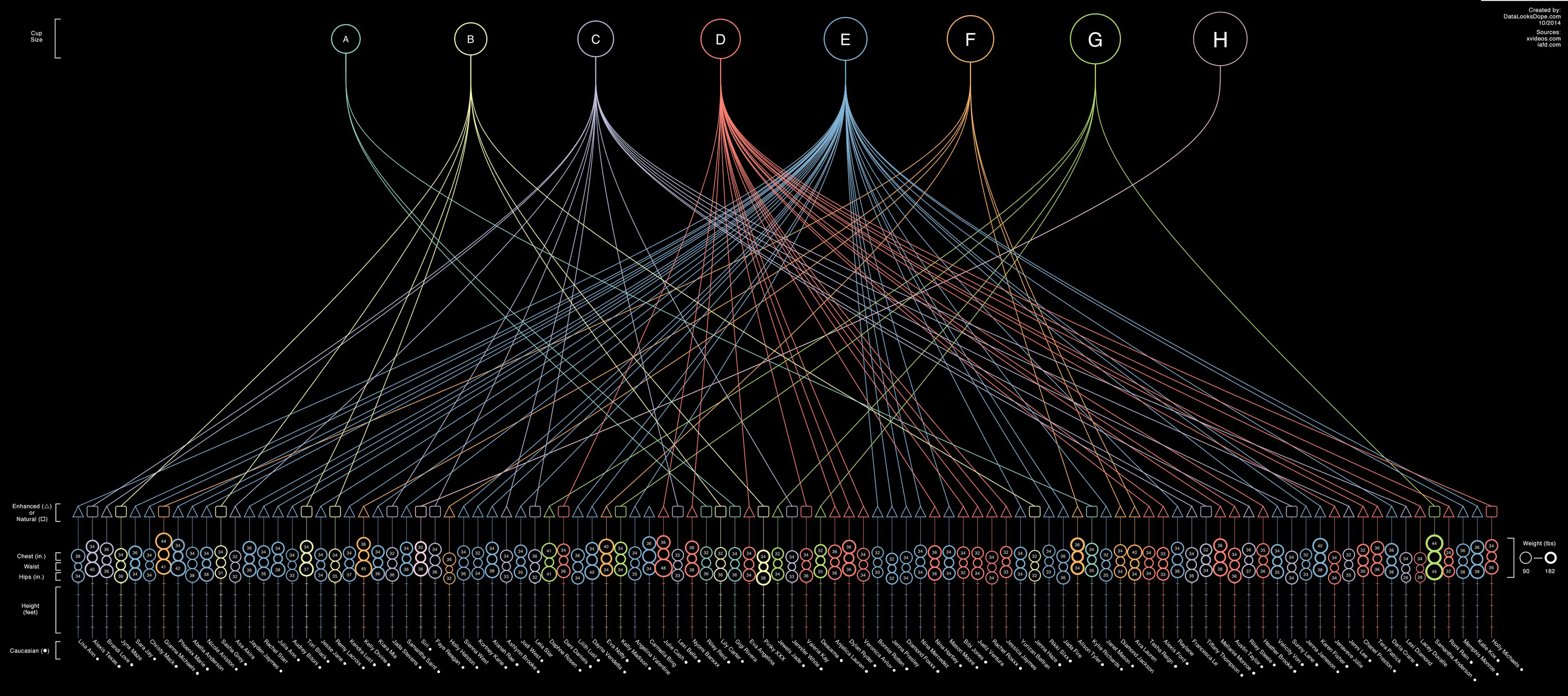 Data Looks Dope's Max Einstein sent us his new creation: What the top 100 porn stars look like. At the top you can you can see the breast cup size. At the bottom there's the top 100 actresses as ranked in Xvideos.com along with body measuring information according Internet Adult Film Database.
---
PornHub seems to be the porn benchmark of the internet. Here you have a fascinating visualisation that shows you the most viewed videos in relation to their category. On the left you can see all the videos ordered by views (3.2 billion in total!) On the right you can see the 15 categories they belong to. NSFW warning.
---
Searching for porn on the internet just got easier (not that it was hard before). Boodigo, a porn search engine created by porn producer Colin Rowntree and ex-Google programmers, filters out the web's non-sexy content to get you exactly what you're looking for. No more pictures of old brass instruments when you search for rusty trombones. Boodigo goes straight for the gutter.
---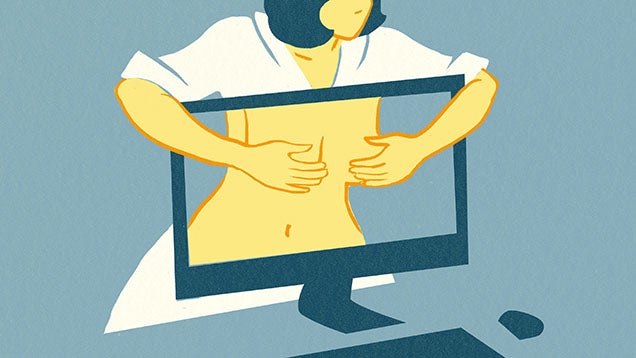 If you've been conscious at any point during the past 48 hours, you've probably heard about the slew of raunchy celeb selfies making their way around the internet. It didn't have to be that way; despite all appearances, you can keep your naked body off the internet. Here's how.
---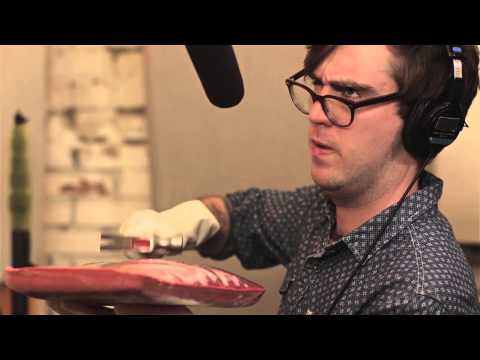 Meet Grant Meyers. A man passionate about sound, he can pull meaning from cacophony. He works as a foley artist (someone who recreates the ambient sounds in film) for porn movies. He LOVES it.
---
The movie Sex Tape hinges on its lead couple finding it impossible to remove their raunchy homemade porno from the apparently unfathomable depths of iCloud. Their predicament is appealingly modern, if not all that realistic (as GQ proved). It got me thinking, though: How hard is it to remove a sexually explicit video you've made from the horny corners of the internet?
---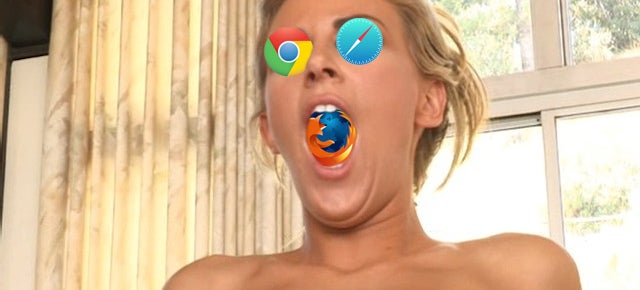 ---