---
---
---
White Heat is a classic gangster film from 1949, starring James Cagney. It is a thoroughly Los Angeles flick, filmed almost exclusively in the Greater Los Angeles region, including scenes shot at Warner Brother Studios in Burbank. The film is considered a classic for many reasons — but what's interesting specifically in terms of Gizmodo is its depiction of what, at the time, cutting-edge technologies that have been adapted by the police to track down Cagney's gang.
---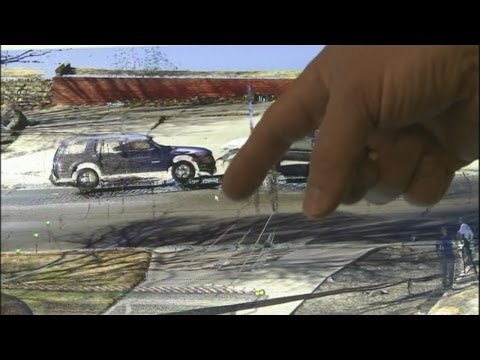 Documenting a crime scene well is super-important. Once it gets reopened to the public, there's no going back. You can take all the pictures you want, and they might not cut it, but Roswell Police have a new future-cop style trick: scanning the whole dang place.
---
Climbing into a top loader and waiting for your girlfriend to come home is probably never going to end well. Especially if you're naked and calling it a game of 'hide and seek'. Even more so if it takes the combined efforts of police, firefighters, paramedics, SES plus Search and Rescue 20 minutes to grease you up and out (see video).
---
Figures from the Attorney-General's Department are in, and Australia continues to listen in to phone calls and peek at emails at an alarming rate. In the 2012-2013 period, police and government agencies spent more than $50 million on phone taps, accompanied by increases across the board to interception – some of it with a warrant, some of it not.
---
The US city of Vicco, Kentucky, has has just a few hundred people. It only recently got its own police officer. And now that officer, Police Chief Tony Vaughn, will be the first in the country to be paid in Bitcoin. Because I guess good old fashioned US dollars aren't even good enough for government employees anymore.
---
While everyone is freaking out about Amazon's plan to unleash an army of delivery drones on the world, it's important to remember that these flying robots can do much more than just move packages.
---