Loading page
Once it's swallowed up by a series of pneumatic tubes, the canister embarks on a dark, shadowy journey unseen by the human eye. But now we have GoPros and now we can see exactly what the inside of a pneumatic tube system looks like.
---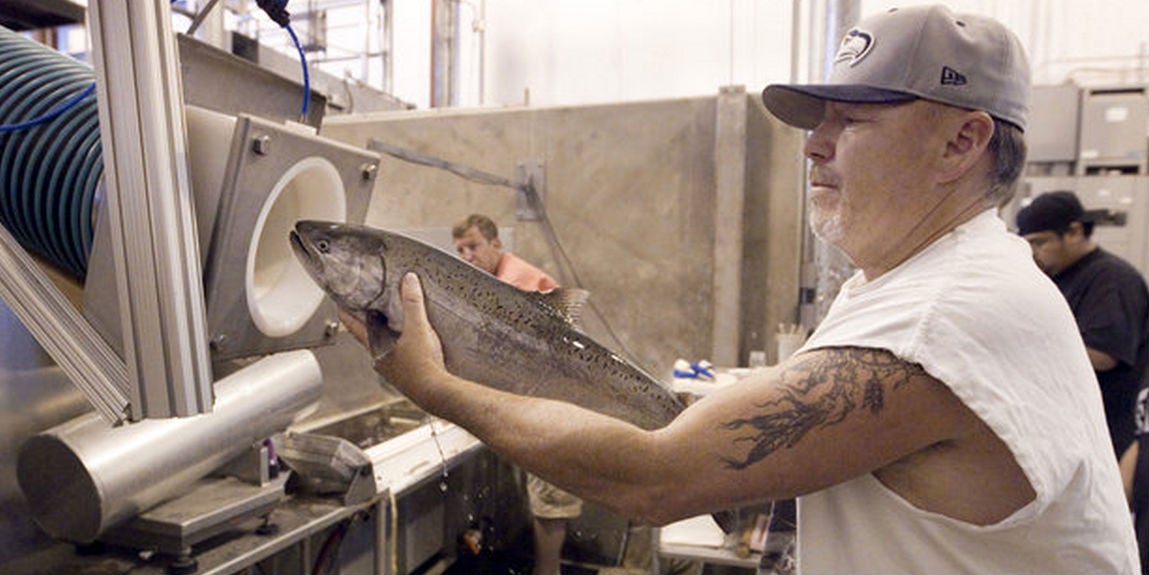 It's not easy being a migratory fish these days. Not only do you have to deal with natural obstacles like friggin bears, there are also man-made obstacles standing in the way — like 150m tall dams. One enterprising company has figured out a safe and effective way to get around these problems: a fish cannon.
---
Waiter service too slow for you? How about a pneumatic tube that spits out sliders at 87 MILES PER HOUR? C One Espresso, a cafe in Christchurch, New Zealand, has concocted just such a plan to deliver mini-burgers straight to your table via pressurised air.
---
Loading page