Video: I love this video about Ryan Neil, an American Bonsai master, because not only do I get to watch him work but I also get to hear him talk about the art of Bonsai. Neil reveals the amount of respect and consideration you need to be able to craft these beautiful pieces of art from nature. It's just lovely.
---
Video: Nature is never not amazing. Even the simplest things — things you've seen in a high school science class — are impressive to watch again and again. Like this timelapse of an acorn transforming itself into an oak seedling over a period of eight months. One day, that little guy is going to be one helluva tree.
---
It might not be as heartbreaking as saying goodbye to a pet, but no one wants to see their plants die — it's a sign of failure. And since using a device that reminds you to water them is useless if you're never home, this simple set of shelving will serve as your horticultural assistant, keeping your plants watered — and alive — for up to an entire month without intervention.
---
What if we could grow rice and wheat with the same amount of water and fertiliser but end up with 50 per cent more food? Sound like magic? Bad accounting? No, just some chemistry and genetic engineering. Scientists have recently figured out the second of three steps to make photosynthesis a whole lot more efficient in plants.
---
Land mines are not only explosive but also poisonous, leaking toxins into the soil that make plants sick. That's unfortunate for the plants but fortunate for us — if we can figure out how to look for sick plants as harbingers of land mines. Aeroplanes equipped with a low-cost sensor that captures non-visible light might be the answer.
---
If humanity hopes to realise its dreams of exploring the stars, we're going to need to find ways to recreate life on Earth aboard a spaceship. Simply stockpiling enough vital supplies isn't going to cut it, which is what led Julian Melchiorri, a student at the Royal College of Art, to create an artificial biological leaf that produces oxygen just like the ones on our home planet do.
---
While it's still unclear whether or not plants can actually feel us sinking our teeth in, one thing is for certain: You can be damn well sure they're hearing it.
---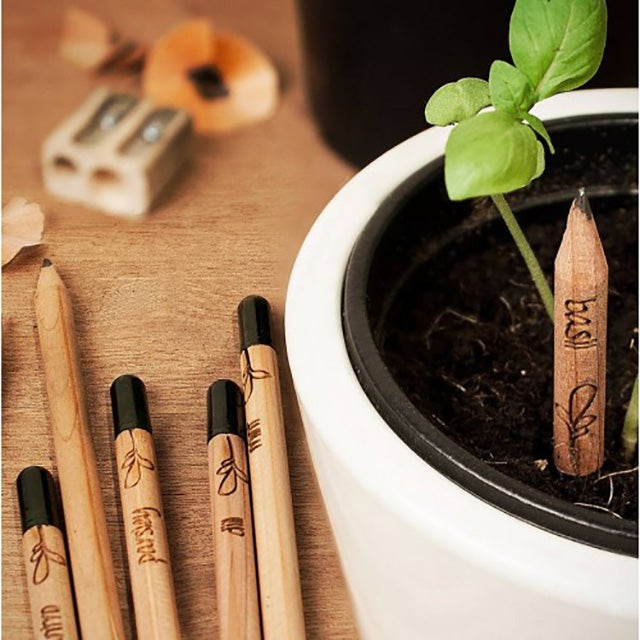 There are times — dark, frustrating times — when you put pencil to paper and nothing's there. No inspiration. No life. So you scribble and scratch and sharpen until all that's left is a bitty wooden nub reminding you of the barren wasteland that is your brain. You could toss that useless end bit in the trash. Or! If you're using Sprout, you could stick it in soil and watch it slowly grow into a darling little plant.
---