Land mines are not only explosive but also poisonous, leaking toxins into the soil that make plants sick. That's unfortunate for the plants but fortunate for us — if we can figure out how to look for sick plants as harbingers of land mines. Aeroplanes equipped with a low-cost sensor that captures non-visible light might be the answer.
---
If humanity hopes to realise its dreams of exploring the stars, we're going to need to find ways to recreate life on Earth aboard a spaceship. Simply stockpiling enough vital supplies isn't going to cut it, which is what led Julian Melchiorri, a student at the Royal College of Art, to create an artificial biological leaf that produces oxygen just like the ones on our home planet do.
---
While it's still unclear whether or not plants can actually feel us sinking our teeth in, one thing is for certain: You can be damn well sure they're hearing it.
---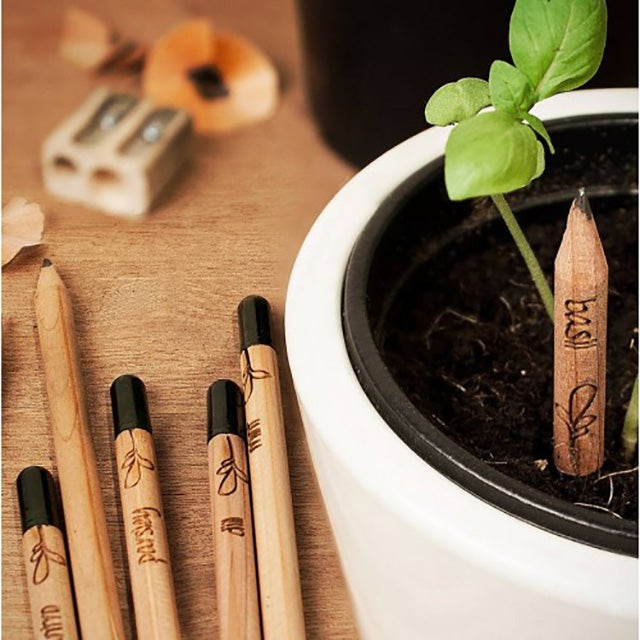 There are times — dark, frustrating times — when you put pencil to paper and nothing's there. No inspiration. No life. So you scribble and scratch and sharpen until all that's left is a bitty wooden nub reminding you of the barren wasteland that is your brain. You could toss that useless end bit in the trash. Or! If you're using Sprout, you could stick it in soil and watch it slowly grow into a darling little plant.
---
In less than a decade, there might be life on Mars. No not because the aliens have been hiding all this time, but because NASA might just put it there. The brightest minds at the Ames Research Center recently proposed sending plant life along with the next Mars rover. It's actually a pretty good idea.
---
For the last 25 years, scientists have been able to monitor the "greenness" of trees from space and use that as a tool for evaluating plant health. The problem is that greenness isn't a good indicator for stresses — such as drought — because some trees (think pines) continue to be a lovely green until they're dead. Researchers are thus turning to a new indicator: the way plants glow.
---