Video: I can pretty much watch these fighter jets rip through the runway at night forever. I mean, what is more awesome than seeing city lights blur and afterburners shoot out fiery power? This footage comes from The Aviationist and includes all kind of fighter jets burning rubber at the Nellis Air Force Base near Las Vegas, Nevada.
---
All these fighter jets and war planes and attack helicopters are on display at Russia's Central Air Force Museum, just outside of Moscow. They're advanced killing machines, and yet this drone footage makes them look so peaceful, resting and hibernating in the Russian winter snow. It's as if we've stumbled upon a paradise for planes.
---
Video: Damn, that thing really is stealth. This video shows how the B-2 stealth bomber refuels and rotates its fuel receptacle so that it can maintain its stealth. You see the receptacle in clear view when it's ready for fuel but after it's all filled up, it's gone and the whole plane is back to being undetected.
---
The Solar Impulse plane took off on its mission to fly around the world without using any fuel on Monday morning, and it's already breaking records. As part of the journey from Oman to India, it flew the longest ever distance for a solar powered plane going point-to-point.
---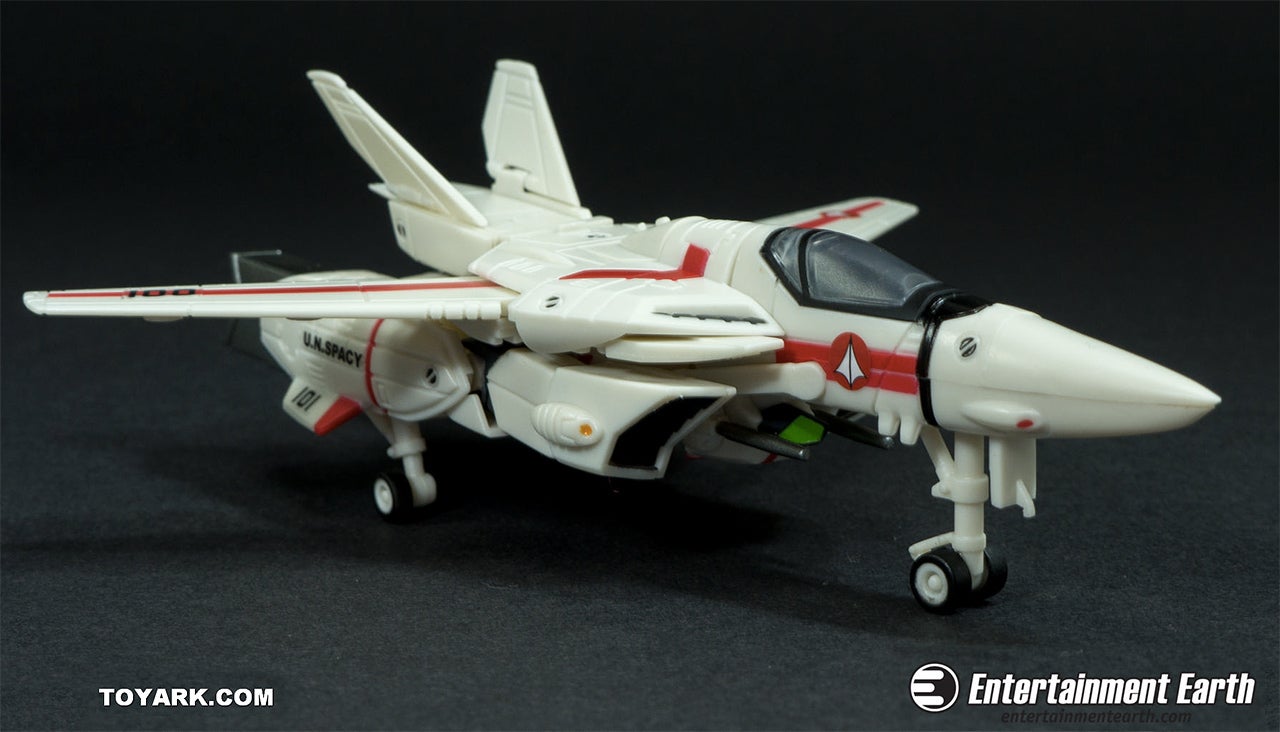 If you were worried that Hasbro's re-release of Jetfire was as close as you'd be able to get to buying Robotech toys again, you're going to love this. To celebrate the 30th anniversary of the anime series, Toynami has released a set of four six-inch tall Veritech fighters that can be transformed into their fighter, battloid or guardian modes. And the folks over at Toyark have already had the opportunity to check them out.
---
Video: Earlier this week, we saw some beautiful footage of an Airbus A380 cutting through clouds. YouTube user flugsnug made this neat video showing different aircrafts create more of this amazing atmospheric effects: Cool trailing vortices caused by wing condensation and mesmerising spiral clouds.
---
Video: We've seen insane landings before — those videos haunt my thoughts vividly every time I'm on a plane. And yet I want to see more. Here are two new videos showing the terrifying wind conditions over Birmingham's airport in England. I just added it to my list of places I don't want to fly to.
---