It can be hard to take a good picture of something moving relatively fast, but it's really hard to take a good picture of a jet moving at 600-ish kilometres per hour through the sky. Yuri Acurs, stock photographer extraordinaire, tried to tackle that challenge with excess — in the form of 30,000W of flash.
---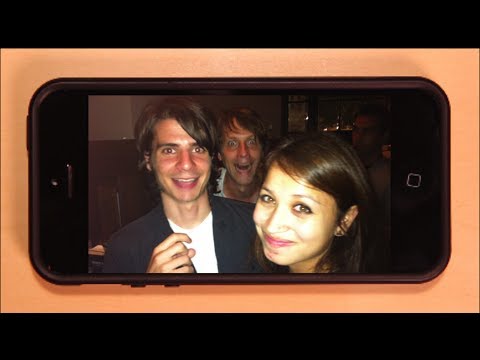 The best camera is the one you have with you, they say. What they don't tell you is that if that camera is your phone, it also doubles as the worst camera because of all the stupid pictures you have saved and forgot about in your camera roll.
---
Starting today, you can preview Flickr's new picture viewer, with a 25 per cent bigger picture that pushes the info bar off to the side. It's the latest addition to the full-site redesign from earlier this year. [Flickr Blog via VentureBeat]
---
At this point doctored and enhanced photos are so ubiquitous that we tend to assume any photo we're looking at has gone through some type of processing. And programs like Photoshop are always releasing new tools and features to make these changes easier. But revising a photo for positive or nefarious reasons still takes time and skill. Luckily, we can count on internet denizens to have a lot of free time.
---
Nowadays, we take most of our photos digitally and they stay digital. Photo paper and bulky albums are dead. So if you are compelled to print you photos for some reason, you might as well try to make it interesting, like printing them as tactile wood reliefs with the Photocarver.
---
---
---
Watermarks are the annoying result of people stealing pictures — they're ugly, distracting and cheapen the art of photography. But it's a necessary evil! Or is it? Kip Praslowicz poked fun at the ugly watermarks ruining pictures these days by plastering them over famous photos. It's not a good look.
---