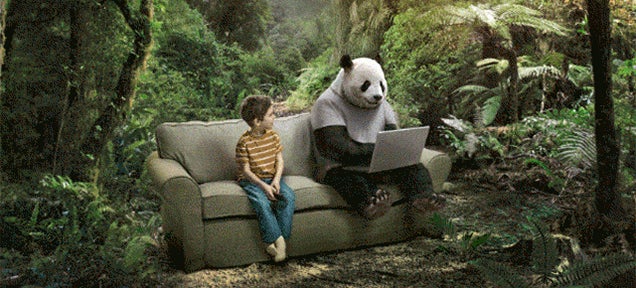 ---
Here's a nice little tutorial on how to use Photoshop's Content Aware feature to remove unwanted imperfections from photos. The culprit in the photo above is a bra strap. Content aware makes it disappear.
---
Often a synonym of evil manipulation — from Iran faking missiles to Vogue faking women bodies — Photoshop's powers can also be used to help the weak and bring happiness to the world. Take Budapest-based photographer Sarolta Bán, who has decided to turn photos of abandoned dogs into awesome images that may bring them into a new home.
---
Watching tutorial videos for every new version of Photoshop has become a ritual of every photographer's work life. Lynda.com, the ubiquitous tutorial publisher, decided to have some fun and post a video detailing the many advanced functions of Photoshop 1.7.
---
Timelapse videos showing the meticulous process of retouching the female body have opened people's eyes to our culture's sad manipulation of beauty. But when College Humor has a go, the reality is worse than we think.
---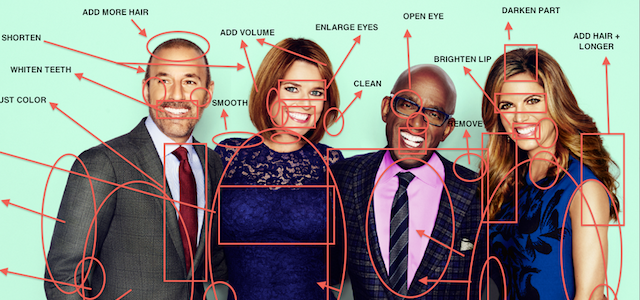 ---
Tattoos don't have the same stigma as they once did but we're still a bit away from having body art painted on the sleeves of politicians or on the necks of princesses. I wish they were though. These photoshopped images of famous people covered in tattoos are so great that I wish it was real life. How hilarious would it be to see Spock covered in ink? Or to have the regal Jackie O tatted up? It would be awesome.
---