This hilarious parody video imagines what would happen if Adobe introduced some of the tackiest elements of digital design ever to Photoshop and the rest of its design products. It's funny because humans have terrible taste.
---
Photoshop has changed the world, but it's not content with just the future; it's going back to grab the past too. These digitally modernized portraits of historical figures were put together to promote History TV's new series, the Secret Life Of…, and will make you wonder if maybe you've passed a modern-day Shakespeare on the street in Williamsburg.
---
---
The awesome photographer Flora Borsi, who once showed how Photoshop would look like in real life, is up to her awesomely hilarious tricks again. This time, Borsi splices herself taking a picture with a cell phone camera into old photographs. It's a commentary on how ridiculous we look trying to capture every waking moment through our camera's screen. It's fantastic.
---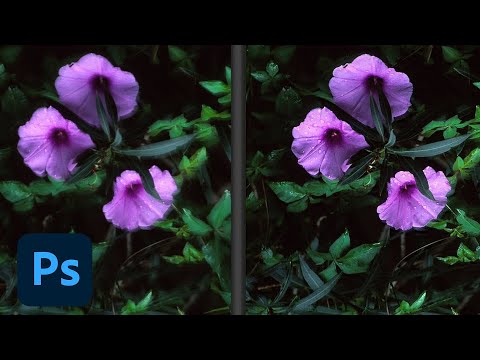 Everyone who is not a good photographer is a bad photographer — a condition that's only made worse because we insist on documenting our lives with abysmal smartphone cameras. And of all of the terrible things that ruin photos blur from slow shutter speeds is amongst the most common. Photoshop to the rescue.
---
It's become the de facto standard for digital photo editing and tweaking, but how much do you know about Photoshop's 22-year history? In this short documentary the creators of what is possibly one of the most pirated pieces of software ever — including Thomas Knoll, John Knoll, Russell Brown and Steve Guttman — talk about Photoshop's humble beginnings.
---
Can you imagine a world where Photoshop doesn't exist? A world where we can take every picture at face value and believe that there was no airbrushing, no retouching, no nothing? I can't. Photoshop has made it impossible for me to not question what I'm seeing and at the same twisted time has also redefined my image of what things are supposed to look like.
---
There's nothing like a little Photoshop touch-up to make your navy look more toned, suppled and fearsome than it ever really good be. First, Iran used a little editing magic to put its jets "in the air", and now North Korea is getting in on the fun as well.
---