Loading page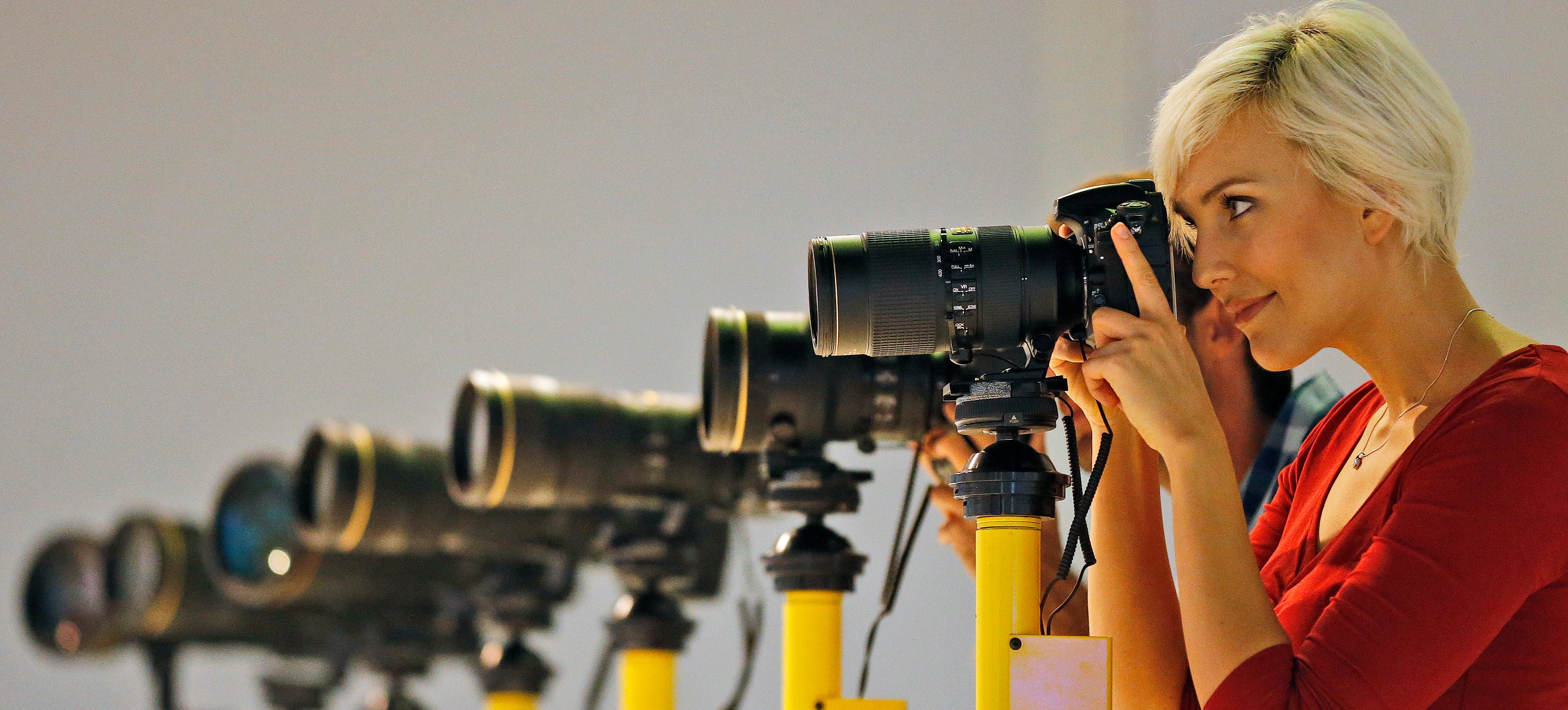 The bi-annual Photokina show going on in Germany right now is the most important photography tech event in the world. We see some awesome gear, yes, but we also get a get a glimpse for what lies ahead. This year's show is particularly interesting because it falls just as digital imaging reaches the crossroads between the standalone camera and the camera attached to your phone. Here's the coolest stuff we saw.
---
Biannual photography trade show Photokina took place last week in Cologne, Germany. It was a gathering of companies, journalists and enthusiasts, all there to swoon over the latest camera gear. If you couldn't make the trip, gaze upon this symphonic ode to camera lovers everywhere.
---
For a lot of people, a professional DSLR like the Nikon D800 is something you dream about but can't afford. The new full-frame Nikon D600 is $US800 cheaper than the D800 and packs many of its big brother's features. Yes, you, the non-professional should be very excited.
---
---
Things are getting freaky over at Photokina, where Leaf showed off their new Leaf Aptus-II 12 and Aptus-II12R digital camera backs. The price: $US32,000. The pixels: 80 million – the most of any camera back to date. [PopPhoto]
---
Eye-Fi just made a series of announcements that will please existing users. By October 5, their cards, new and old, will receive a firmware update to double photo upload speeds on all models. Also, MobileMe was added to the list of supported services and those interested in advanced functions like geotagging will be able to buy the options in an a la carte subscription menu. Good stuff—read on for the full release.
---
Sigma's new SD15 and DP2 cameras are incremental developments of the original SD14 and DP1 cameras, but without too much in the way of change. The SD15 and DP2 share the same 3-layer 14-megapixel Foveon X3 sensor as their predecessors, but have a new True (Three-layer Responsive Ultimate Engine) II image processor aboard for improved image quality and processing speed. The DP2 has a new flare-reducing 41mm-equivalent F2.8 lens, and has adjusted controls, while the SD15 has a larger 3-inch LCD…but these seem to be the main improvements. We'll have to wait for more info from Sigma to see if the changes make a big difference or not, and for pricing and release dates. [DCWatch]
---
Lensbaby has just revamped its line of creative bendable "distorting" lenses at Photokina, and added a new type. This new Composer disposes with the bellows bend/focus system of earlier Lensbabies and has ball-and socket twisting with a focussing ring at the front to let you select the in-focus sweet-spot in your photos. It's also got a new Optic Swap system which lets you swap out the lenses inside for different options: these include standard lenses and a Holga-alike plastic lens. The Lensbaby original is replaced by the similar Muse, with the new swap system, the Control Freak which replaces the Lensbaby3G has it too. Both Composer and Control Freak will cost $US270, while the Muse is $US150. Check out the press release below.
---
Loading page