Loading page
Here lies Sir Meows-A-Lot, beloved pet of Sally, Ted, Nancy and Job. He was a good cat who was stolen from us too early. Maybe if we hadn't bought an internet connected pet feeder before our holiday to the Bahamas, Sir Meows-A-Lot would still be here today. But we did, and then a network outage cut off his food supply. Rest in peace, buddy.
---
As far as pets go, hamsters rate somewhere just above goldfish when it comes to entertainment value. But watching them run for hours inside a tiny plastic wheel is far more satisfying when their miniature treadmills are part of a larger contraption that sketches hamster self-portraits at the same time. Someone put this rodent in a gallery.
---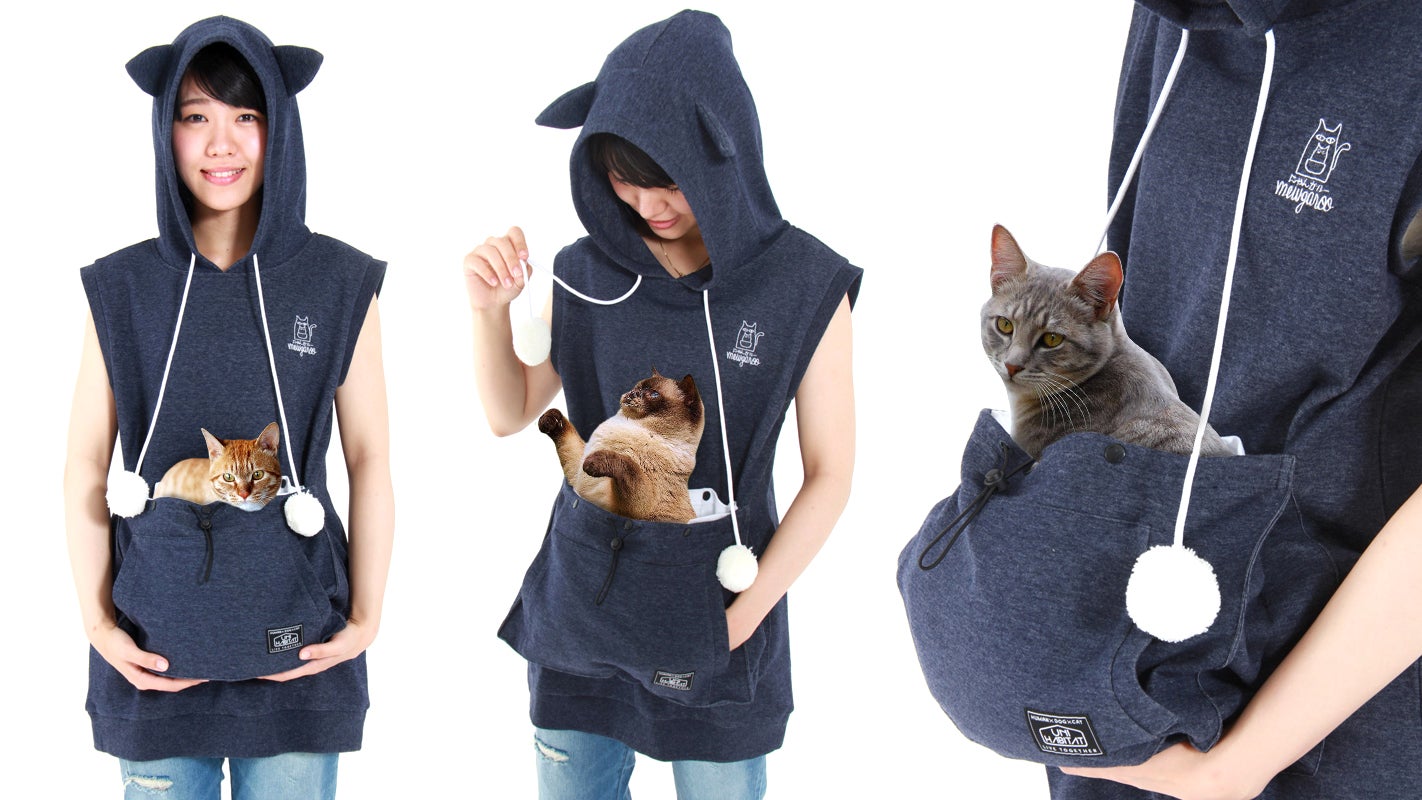 ---
Boston Dynamics, better known for the hulking robot brute known as ATLAS, has just revealed a considerably smaller creation that looks like a cross between a golden retriever and a baby giraffe. But forget about it just replacing your family pet: SpotMini looks like it can replace your housecleaner too.
---
For $US35 ($47) ThinkGeek will now sell you an animatronic cat tail, powered by four AA batteries, that will contentedly swish back and forth as it hangs from the back of your pants. You can pretend you're buying it for cosplay reasons, or maybe for a Halloween costume, but deep down you know it's really your first tentative step towards becoming a furry.
---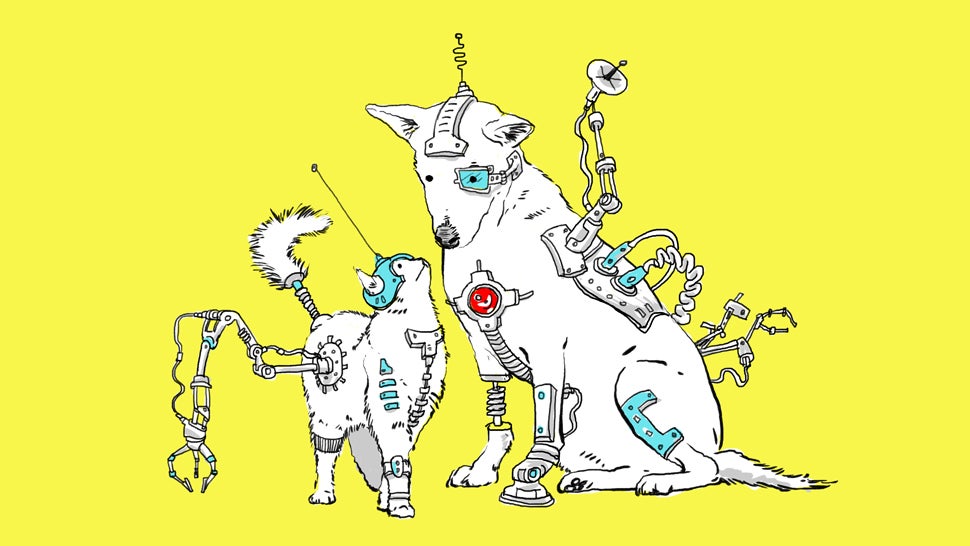 Wearable tech like fitness bands and GPS trackers are all the rage, and our pets are starting to use them, too. These tools can help us monitor and track our companion animals. But these devices are also changing our pets' capabilities and how we interact with them. We've entered the age of cyborg animals.
---
Saying goodbye to a pet is sometimes even harder than saying goodbye to family before they pass. So a website called Cuddle Clones wants to make it a little easier to cope with the loss of your pet by creating a plush clone of it using just a handful of photos from different angles. Each clone is custom-made, and the results are remarkably close to the real thing.
---
Australia's first dog-sharing website has made having a part-time pooch possible with the launch of a free borrowing feature which connects the "desperate and dog-less" with dog owners to "dog share."
Those longing for puppy love can get their pet-fix by providing walks or dog sitting for time-poor dog owners in their local area. No money exchanges hands, simply the companionship of a new best friend.
---
Loading page