When it comes to pulling back the curtains on Hollywood, director Peter Jackson does a damn fine job, be it extended features on a DVD, or a quick snap from the set. This image above was captured yesterday and shows three versions of actor Richard Armitage, who plays Thorin Oakenshield in The Hobbit films.
---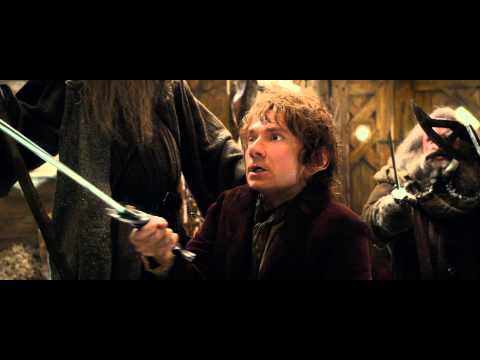 Despite its flaws, the first instalment in Peter Jackson's new Hobbit trilogy was a feast for the eyes. We got our first look at the second film in the franchise — The Hobbit: The Desolation of Smaug — this morning, and it's more beautiful than we could have imagined.
---
Peter Jackson's answered a few key questions regarding The Desolation Of Smaug, the second movie in his The Hobbit trilogy, covering plotting, set designs and his complaint with a certain well-known US TV talk show host.
---
We've come a long way since the days of Cool World and Who Framed Roger Rabbit? I mean, just look at last December's blockbuster, The Hobbit. Peter Jackson's Weta Studios (the same group that created Looper's skylines and District 9's extra terrestrial tech) leverages cutting-edge CGI techniques to meld live action and digital animation so seamlessly you'd swear those giant eagles were real.
---
---
---
It's no secret that Peter Jackson, WETA and New Line Cinema are all trying to justify the special effects and frame rate of The Hobbit before its release in a few weeks. It's now emerging that Sir Ian McKellen, the seemingly-unflappable Gandalf The Grey, was reduced to tears by the effects on the shoot of the film.
---
Not every theatre will be showing Peter Jackson's The Hobbit in its native 48 frames per second. But for those that will, Warner Bros has created this handy FAQ that explains why the high frame rate 3D technology could make the film look like a TV soap opera.
---
The Hobbit: An Unexpected Journey is shaping up to be a groundbreaking event for film technology. First, we heard that Director Peter Jackson shot the film at 48 frames-per-second, and now he's telling us that the film's sound will be mixed for Dolby's ultra-intense new Atmos system.
---
Principal photography has finished on The Hobbit, and the team has entered post-production (which mostly means editing together the footage they've got).
---