Roughly three million years ago, when I'd just started at Gizmodo, Logitech's Performance Mouse MX won our Best Wireless Mouse Battlemodo. It was a triumph of ergonomics and it was a joy to use. Well, almost four years later, it's received an update: the MX Master.
---
"This is stupid," I try to tell myself. "Weren't music games just a fad?" For one long minute, I struggle to hit a single note on my plastic axe, as game developers and PR people fire eye-daggers into the back of my head. But then, all of a sudden, it clicks. I'm strumming up a storm. I'm playing the new Guitar Hero — and it's surprisingly awesome.
---
A few weeks ago I found a crazy idea on Kickstarter: A gamepad that basically lets you touch your television without leaving your couch. It promises to track your fingers and display their location on the TV before they touch down. Now I've tried it. It's promising, but needs work.
---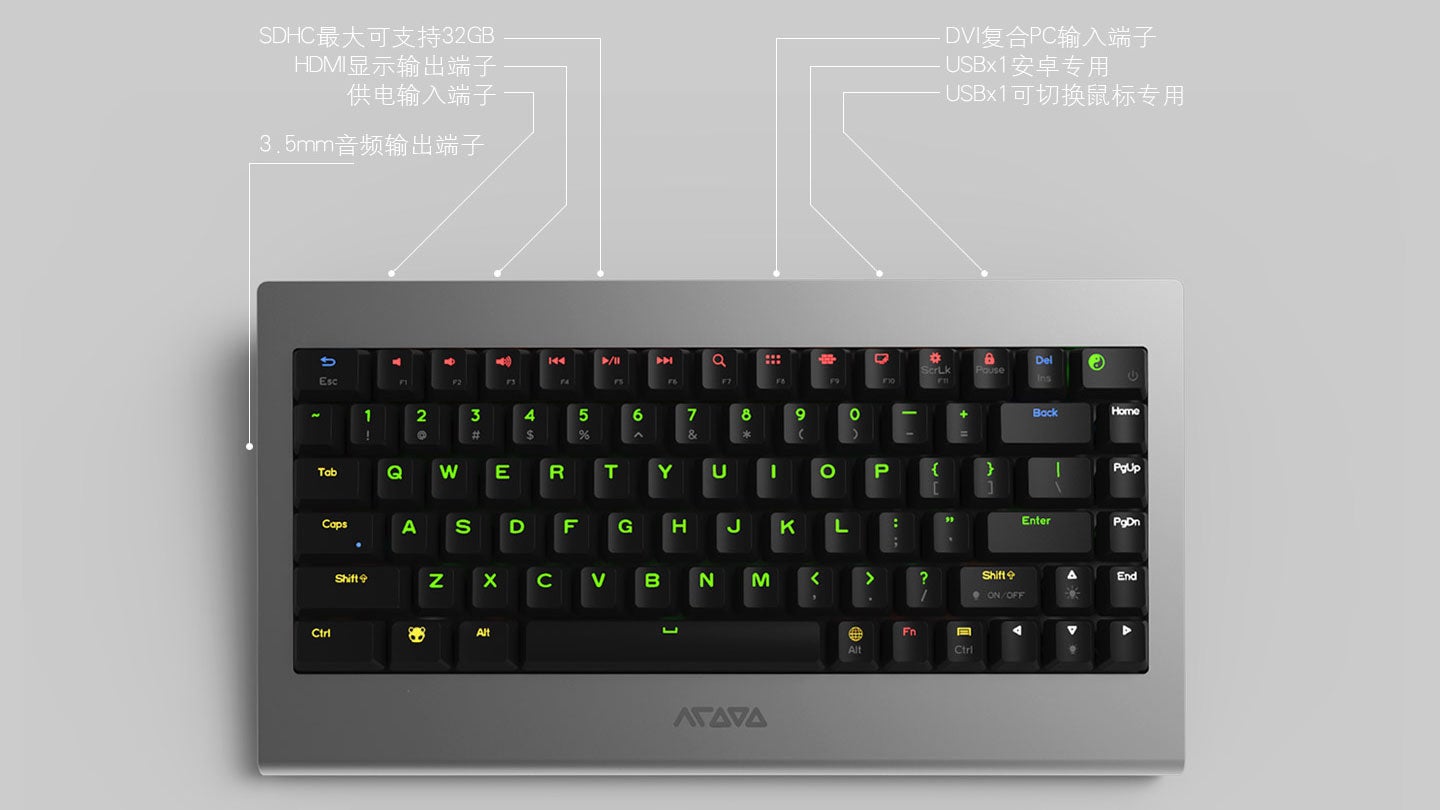 Your keyboard is boring — it doesn't do anything special or unique. You could change that: some crazy bastards in China have built a keyboard that's secretly a quad-core Android PC.
---
Gizmodo Video Guide: The great thing about gaming peripherals is that a few hundred dollars or less can really help change the game in your favour. Here are some ideas for beginners.
---
Sometimes the integrated inputs on your Chromebook just simply aren't good enough (looking at you, Chromebook 11 trackpad). But the OS is still new enough that not many major manufacturers directly support it. Sure, Chrome OS is supposed to be plug-and-play compatible with any USB HID peripheral, but this nest of un-pairable wireless mice on my desk suggest otherwise.
---
We were super excited when we heard about Pressy — the extra button for your Android phone — a few months ago. Now its Kickstarter is hella funded and it's getting one more cool new feature: it can give your phone secret cheat codes.
---