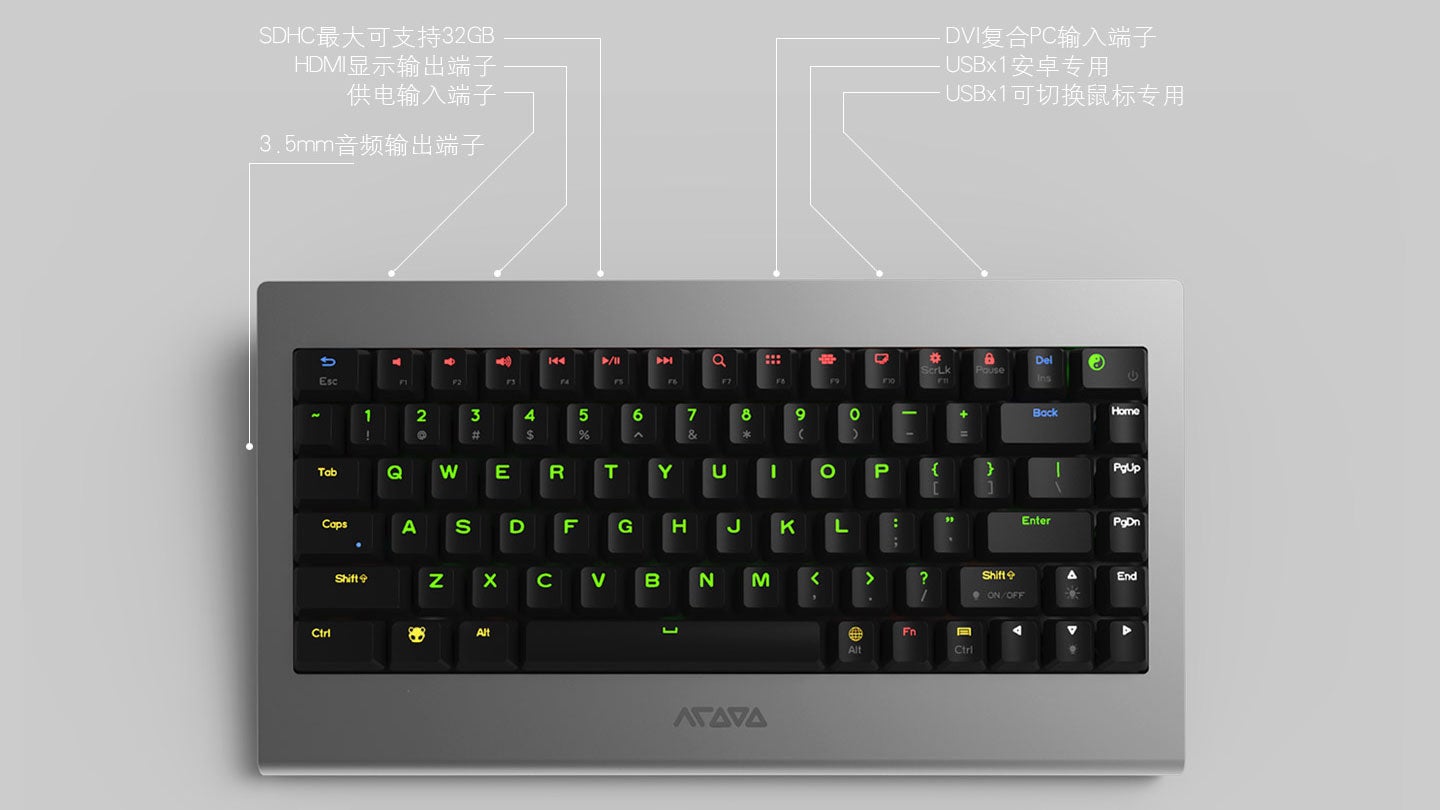 Your keyboard is boring — it doesn't do anything special or unique. You could change that: some crazy bastards in China have built a keyboard that's secretly a quad-core Android PC.
---
Gizmodo Video Guide: The great thing about gaming peripherals is that a few hundred dollars or less can really help change the game in your favour. Here are some ideas for beginners.
---
Sometimes the integrated inputs on your Chromebook just simply aren't good enough (looking at you, Chromebook 11 trackpad). But the OS is still new enough that not many major manufacturers directly support it. Sure, Chrome OS is supposed to be plug-and-play compatible with any USB HID peripheral, but this nest of un-pairable wireless mice on my desk suggest otherwise.
---
We were super excited when we heard about Pressy — the extra button for your Android phone — a few months ago. Now its Kickstarter is hella funded and it's getting one more cool new feature: it can give your phone secret cheat codes.
---
Key-shaped USB flash drives have guaranteed we never forget to bring our important files ever again. Taking the same approach, Bluelounge's Kii guarantees you always have an emergency iPhone or iPad charger on hand — as long as you remembered to lock your home and bring your keys.
---
If you're a professional photographer who has reluctantly embraced the iPhone as an occasional alternative to your DSLR, you're gonna love Photojojo's latest smartphone accessory. It's a suction cup viewfinder that sticks your iPhone's display letting you block out all the distractions around you and frame your shots the same way you would with your full-sized camera.
---