Loading page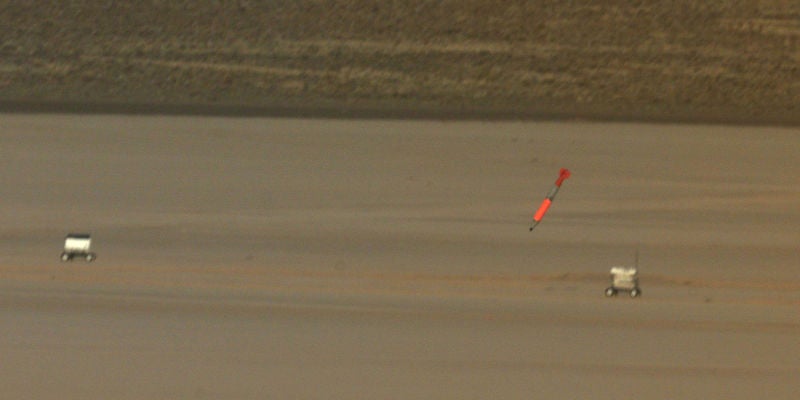 Hey look, it's the scariest New York Times sentence you'll read in 2016: "The explosive innards of the revitalized [nuclear] weapons may not be entirely new, they argue, but the smaller yields and better targeting can make the arms more tempting to use — even to use first, rather than in retaliation."
---
---
Imagine what would happen if every mobile phone tower in the US spontaneously combusted. We'd be in big trouble, which is why the Pentagon is exploring other ways to communicate in the event of an emergency. Chief among them is the idea to connect every mobile phone in America with mesh networking technology.
---
Drones are expensive. Aircraft like General Atomics's MQ-1 Predator or MQ-9 Reaper cost millions of dollars piece, while the cost of maintaining the fleet stretches into the high tens of billions dollars over their lifespans. The Pentagon's internal watchdog is aware of this, and recently lambasted the Air Force for not justifying the purchase of 46 Reapers — potentially wasting $US8.8 billion of taxpayers' money.
---
Last year, Australia dramatically boosted its order of the still-in-development, problem-prone F-35 stealth fighter. Now a new report says the jet's 25mm cannon won't be operational until 2019 at the earliest. Even more laughable is that it probably doesn't even need the gun to begin with.
---
Loading page