The secret to a really effective desk toy is that it has to blend into your office. A pinball machine in the corner is just going to tell your manager you're probably not getting a lot of work done. But a pen/tablet stylus made of magnets opens up a whole new world of slacking off, with your boss being none-the-wiser.
---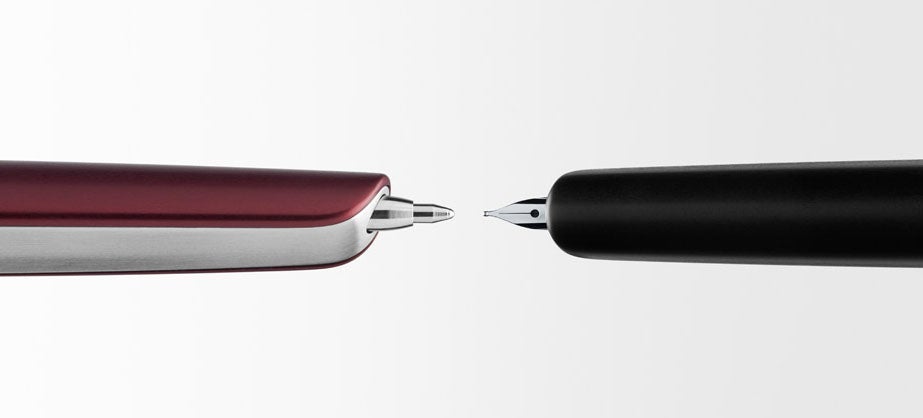 ---
Your finger works just fine as your body's built-in stylus, but sometimes — like when checking Twitter while eating wings — you'd rather not touch your screen with your filthy digits. It's those times when carrying a stylus is perfectly justified, and with the clever rubber StretchWrite, you can just use your favourite pen to poke away at your device's touchscreen.
---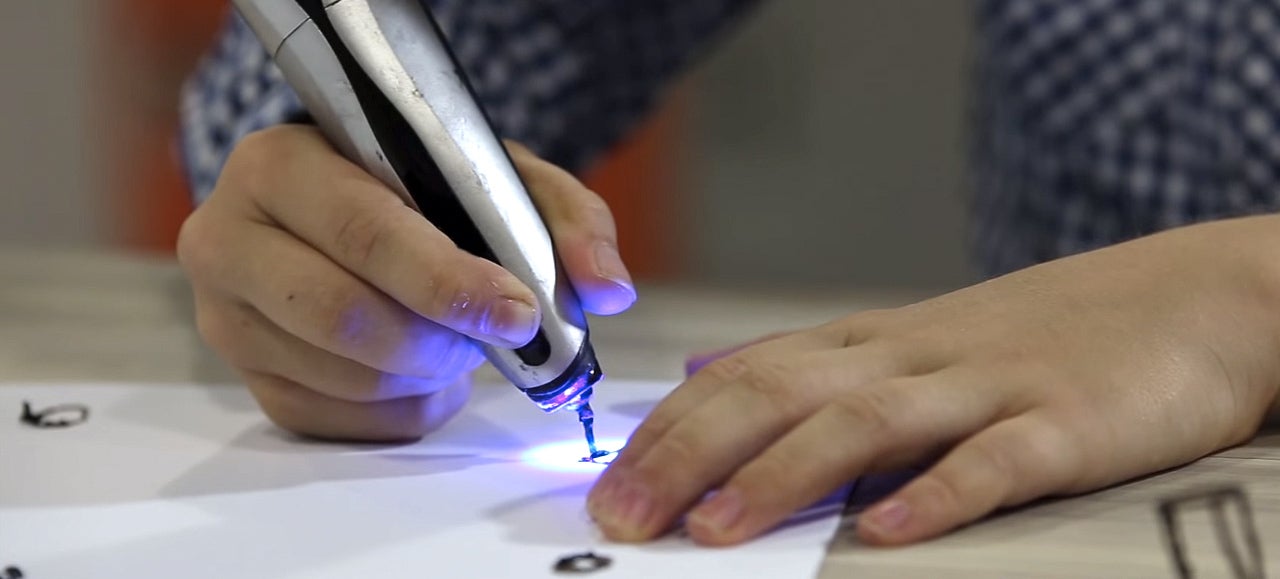 If you've ever used a hot glue gun for a craft project, you already know how tricky and messy they can be to work with. And this is partly why the handful of 3D printing pens already on the market aren't the easiest tools to use. So maybe the CreoPop pen, which instead uses UV light to cure a liquid resin, might be a better solution.
---
They're not as awkward to transport as a piano or a cello, but guitars are far from being the easiest instrument to travel with. If air guitar never really satisfies your desire to play while away from your instrument, this pen-sized single-string playable guitar might be a better travelling companion.
---
Pininfarina is known for turning Ferraris and other exotic cars into even more impressive works of art, so it's a safe assumption that its new 4.EVER Pininfarina Cambiano writing instrument is going to cost a small fortune when available. But with an inkless design that never needs a new cartridge, it could eventually pay for itself — after a century of use.
---
Writing implements aren't going to be supplanted by touchscreen devices anytime soon. But that isn't stopping Bic from hedging its bets and ensuring its classic see-through plastic pens remain relevant. The company's new Cristal Stylus features a rubber tip on the bottom letting you jot notes on a touchscreen device, while the business end still features a ballpoint ink tip for writing on paper.
---
They're not designed for those with emphatic penmanship, but Porsche Design's lovely new Shake Pens will definitely appeal to those who like a perfect balance of form and function. Sure, the two designs might be a little on the chunky side, but that's easy to forgive, since they house a mechanism that allows their ballpoint tips to retract and extend with a simple shake of the wrist.
---