Tech companies are continuing with the long, hard struggle to rid the planet of credit cards. Today's slightly awkward solution comes courtesy of PayPal and Pebble, who will now let you ditch your wallet, provided you own a Pebble smartwatch, have a PayPal account and shop at stores that take PayPal.
---
PayPal has just taken its very first baby step towards allowing Bitcoin payments for goods, thanks to a partnership with payment processors BitPay, Coinbase and GoCoin. PayPal's move isn't a wholesale endorsement of the crypto-currency: by partnering with existing Bitcoin payment processors, PayPal doesn't actually have to handle (or hold onto) any Bitcoin itself, which basically makes this a risk-free move on PayPal's part.
---
There's a new contender in the digital wallet arena: Amazon has launched Amazon Wallet in the US, the e-commerce company's would-be answer to PayPal and Google Wallet.
---
Square hasn't even launched in Australia yet, and already the Commonwealth Bank is running scared. The bank has plans this week to launch a small, portable mobile payments device to gobble up the small business payments market before competitors Square, PayPal, MYOB or local rival Westpac have the chance. Meet Emmy.
---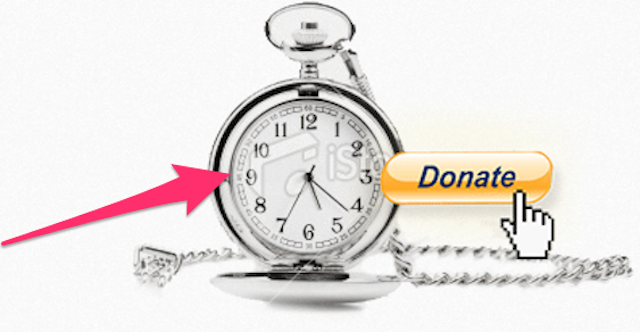 Thousands of people have probably glossed over the decorative little clock on PayPal's Political Campaigns page without a second thought. But if you look closely, you'll see the watermark that proves this e-commerce giant really isn't so different from you and me — because apparently, PayPal hates paying for stock photos too.
---
When you own a company specialising in online payments, the constant threat of hackers and phishing schemes is an inescapable part of the job description. So it's hard not to experience schadenfreude in the fact that PayPal CEO David Marcus's credit card information got swiped recently and taken on a bit of a shopping spree. Oh, sweet irony.
---