 Mathieu Maury and Antoine Pai of Maison Carnot created this video showing the sights and life of modern Paris through a Pentax 67 viewfinder and the footage is breathtaking. I feel like I'm peering into a looking glass time machine, like the stuff is happening inside the camera years ago and not around it right now.
---
Relax, it's not a real armadillo. The hulking silver structure that now fills the inside of a city block in Paris is the new home to the Pathé Foundation. But this glistening, sinuous roofline sure makes it seem as though the structure's architects, the Renzo Piano Building Workshop, just dropped a huge creature in the middle of the City of Lights.
---
For the past two years, the Panthéon in Paris has been undergoing a renovation, its signature dome wrapped in a cute little plastic hat. This week, the 1790 structure revealed an art installation to tide tourists and residents over until the work is complete: thousands of black-and-white faces covering its marble surfaces.
---
Sixty per cent vehicles in Paris run on diesel, and the city is struggling to curb emissions — banning half its cars for a day, making public transport and bike shares free for a weekend, and pedestrianising large swathes of the urban grid. Now, a new proposal by Mayor Anne Hidalgo will cap the speed limit at 30km/h. For the entire city.
---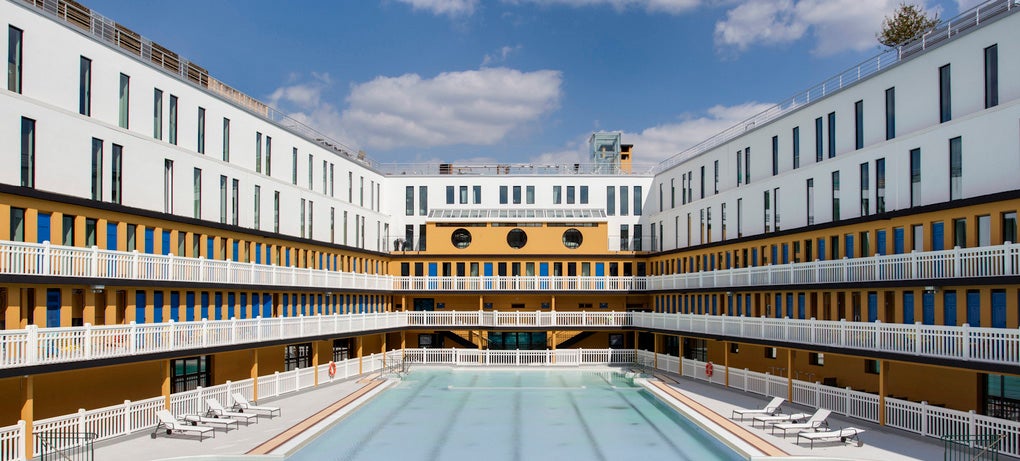 For 60 years, the Piscine Molitor — tucked away in the leafy outskirts of Paris — was the height of French sophistication: an Art Deco destination for chic sunbathers and sophisticated celebrities to swim. Twenty-five years ago it was closed and left to ruin — but now it's been faithfully restored to its former glory.
---