Basketball is famously an all-American sport (invented by a Canadian). But thanks to an odd twist of fate and the YMCA, the world's oldest surviving basketball court is actually in France. Tucked away in a neighbourhood of Paris, the handsome facility has parquet floors and iron pillars running down the middle of it. It looks dangerous as hell.
---
Thanks to the increasing price of real estate in almost every growing city, apartments are growing smaller by the year. But architects are thankfully getting more crafty with every reduction in size. Previously, I'd have written off an 8sqm apartment as impossibly tiny for anything but my pet hamster — but after seeing this design, I'm not so sure.
---
Among first-world capital cities, Paris is fairly unique in its rejection of skycrapers; to date, there's only one, the Tour Montparnasse, in the centre of the city. And thanks to a politically tense vote yesterday, things are set to stay that way.
---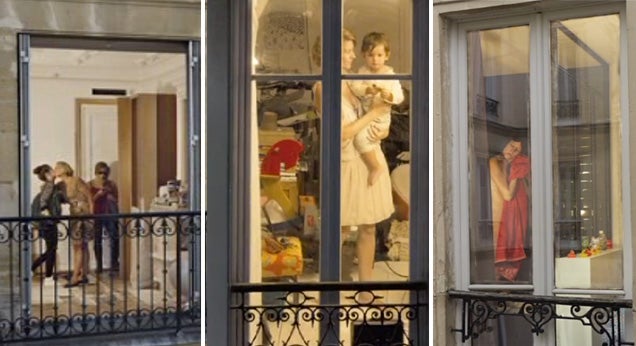 --- Mathieu Maury and Antoine Pai of Maison Carnot created this video showing the sights and life of modern Paris through a Pentax 67 viewfinder and the footage is breathtaking. I feel like I'm peering into a looking glass time machine, like the stuff is happening inside the camera years ago and not around it right now.
---
Relax, it's not a real armadillo. The hulking silver structure that now fills the inside of a city block in Paris is the new home to the Pathé Foundation. But this glistening, sinuous roofline sure makes it seem as though the structure's architects, the Renzo Piano Building Workshop, just dropped a huge creature in the middle of the City of Lights.
---