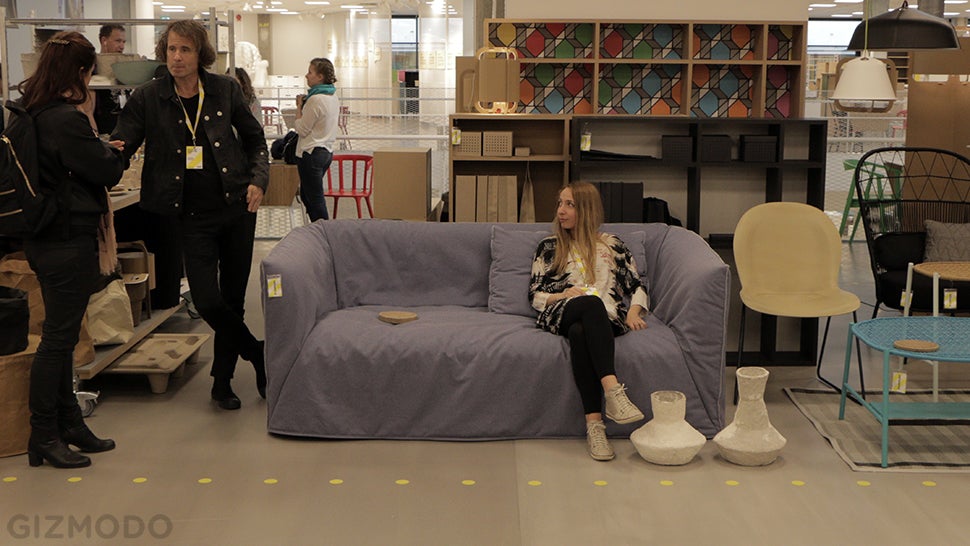 This is about as IKEA as it gets. The Swedish flatpack furniture giant is in the late stages of developing a line of furniture that's made out of paper. That's right: paper. Not cardboard. This durable stuff is a fascinating composite of repurposed pulp that can be moulded into any shape. The craziest thing? It looks great.
---
---
Lobulo Design is a team that specialises in making awesome designs and illustrations with paper. This video gives you a glimpse of what they do on a daily basis and it basically looks like an awesome arts and craft class for professional artists. Imagine never having to grow up and just playing with scissors all day. This is the next level of that.
---
---
When I was a kid, my parents had a collection of historic old, yellowed newspapers. For example, I distinctly remember an oldWashington Post newspaper sitting on a bookshelf from July 21, 1969 with the headline "The Eagle Has Landed — Two Men Walk on the Moon." Or a fading, brownish-yellow one from August 8, 1974 with the big headline, "Nixon Resigns." These newspapers are fascinating artifacts documenting history, from remarkable moments to the relatively mundane. Unfortunately, they were also hard to read due to the yellowed, brown colour and fading print. So why do old newspapers — and books — turn yellow? And is there any way to prevent this from happening?
---
John Collins made the farthest-flying paper aeroplane in the recorded history of paper aeroplanes. He published a video on how to fold it in November, but that missed the key elements that made his aeroplane the very best in the world. He sent us this video that contains all the tricks you need to match his skills.
---