New York City fills recycle bins with tons and tons of discarded paper. That cast-off fibre lives to serve another day, thanks to the wonders of recycling. NYC Sanitation's director of photography Michael Anton followed that voyage from start to finish, creating this beautiful timelapse of the process.
---
The FBI just switched over to Next-Generation Identification, a new digital system for keeping track of the 83 million fingerprint cards the bureau maintains. That means dismantling thousands of filing cabinets that were once hand-searched by Bureau employees, twenty-four hours a day. Here's how they did it.
---
Eric Stanley uses laser-cut paper layers to create these amazing 3D sculptures inspired by gothic and Islamic low relief windows. He got the idea when laser cutting Cheerios boxes for another project and he realised that he could create very complex and beautiful forms by stacking them together.
---
Perfecting your artistic technique using a stylus is about to get a whole lot more refined. With the introduction of iOS 8, your screen will be sensitive to the relative width of whatever's running across its surface. That's great news for folks who prefer Paper and other drawing apps to, well, paper.
---
Like it or not, most sound systems don't exactly blend into your home's decor. You can try buying a pair of speakers in a matching tint, or mount it near the ceiling so it's less obvious, but they rarely are. Phonon's Kamone could be your safest bet. It looks like a houseplant, but it actually produces sound — and not just the rustling of leaves.
---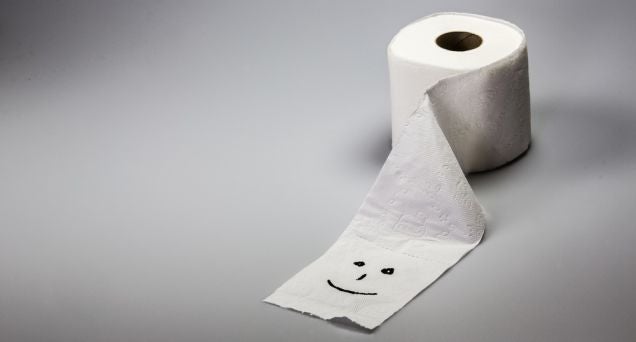 Toilet paper is an odd thing. Despite the fact that we often rub it against one of the most sensitive parts of our bodies on a daily basis, very little thought is ever given to where it came from or how it's made. (On that note, it might surprise you to learn that toilet paper wasn't commonly used in the United States until the early 20th century and even later in many countries.)
---
The only downside to that giant web of plastic Hot Wheels tracks criss-crossing your child's playroom is that they're essentially a permanent installation. So if you find yourself visiting family and need some place for die-cast cars to cruise, this 50m roll of instant drag strip should fit the bill.
---