John Collins made the farthest-flying paper aeroplane in the recorded history of paper aeroplanes. He published a video on how to fold it in November, but that missed the key elements that made his aeroplane the very best in the world. He sent us this video that contains all the tricks you need to match his skills.
---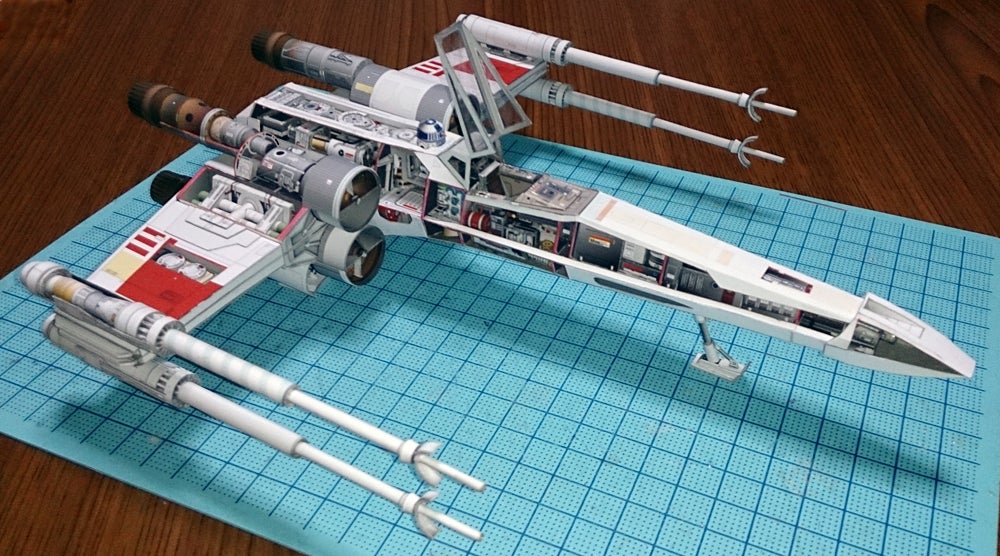 This is one of the most amazing craftsmen I have ever seen. He doesn't only make the exterior of his sci-fi ships using just paper but also the guts! The level of detail is amazing — some look like perfect resin models but it's only paper. Behold the X-Wing, TIE Interceptor, Viper Mk2, 2001′s Orion and many more!
---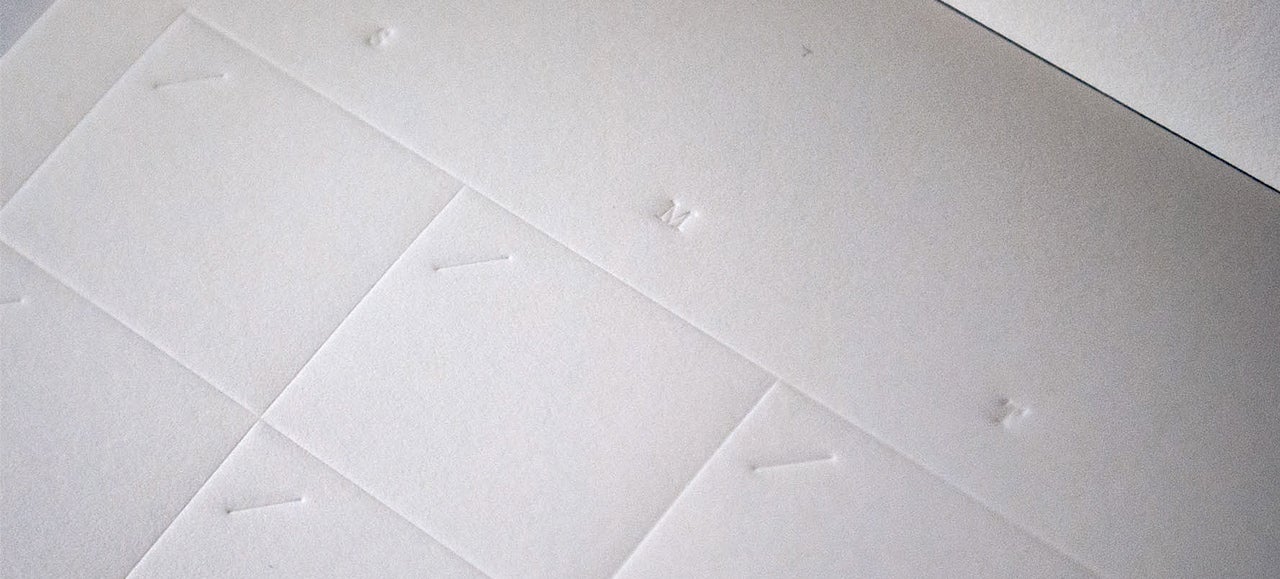 When your to-do list is a mile-long and your schedule is booked solid, you've got enough on your mind to deal with — the last thing you need is a calendar covered in kittens to distract you. So South Korea's O-Check Design Graphics created this incredibly clean monthly planner that doesn't even have any calendar lines printed on it. Instead, they're all embossed so they're as subtle as possible.
---
There's a whole world of potential in a blank sheet of paper, but few folks can turn something flimsy and flat into 3D magic like Irving Harper. The creative legend — now 98 years-old! — did industrial and graphic design for Herman Miller during its dynamic mid-century era, but his legacy also includes an incredible personal collection of paper sculptures.
---
New York City fills recycle bins with tons and tons of discarded paper. That cast-off fibre lives to serve another day, thanks to the wonders of recycling. NYC Sanitation's director of photography Michael Anton followed that voyage from start to finish, creating this beautiful timelapse of the process.
---
The FBI just switched over to Next-Generation Identification, a new digital system for keeping track of the 83 million fingerprint cards the bureau maintains. That means dismantling thousands of filing cabinets that were once hand-searched by Bureau employees, twenty-four hours a day. Here's how they did it.
---
Eric Stanley uses laser-cut paper layers to create these amazing 3D sculptures inspired by gothic and Islamic low relief windows. He got the idea when laser cutting Cheerios boxes for another project and he realised that he could create very complex and beautiful forms by stacking them together.
---
Perfecting your artistic technique using a stylus is about to get a whole lot more refined. With the introduction of iOS 8, your screen will be sensitive to the relative width of whatever's running across its surface. That's great news for folks who prefer Paper and other drawing apps to, well, paper.
---