Loading page
This. Is. Brilliant. The Panasonic KX-TGM420 Series amplified cordless system features a voice volume up to 40 decibels (dB) to make caller voices easier to hear, and so you don't miss a call, and the base unit can be set to ring loudly at up to 112 dB. Bright red LED visual ringers on the base unit and handset flash when there is an incoming call, and the phone is also compatible with hearing aids.
But the most exciting feature has to be "Slow Talk" — which slows the speed of speech in real time and when checking voice messages.
---
Someone asked me recently what home theatre setup I'd build myself if money was no issue. I'm not talking about an actual theatre — I'd rather just go to the movies for that — but here's what I'd buy myself. If you have an appropriately fat bank account, enough space at home and an afternoon to buy everything, here's what you should get.
---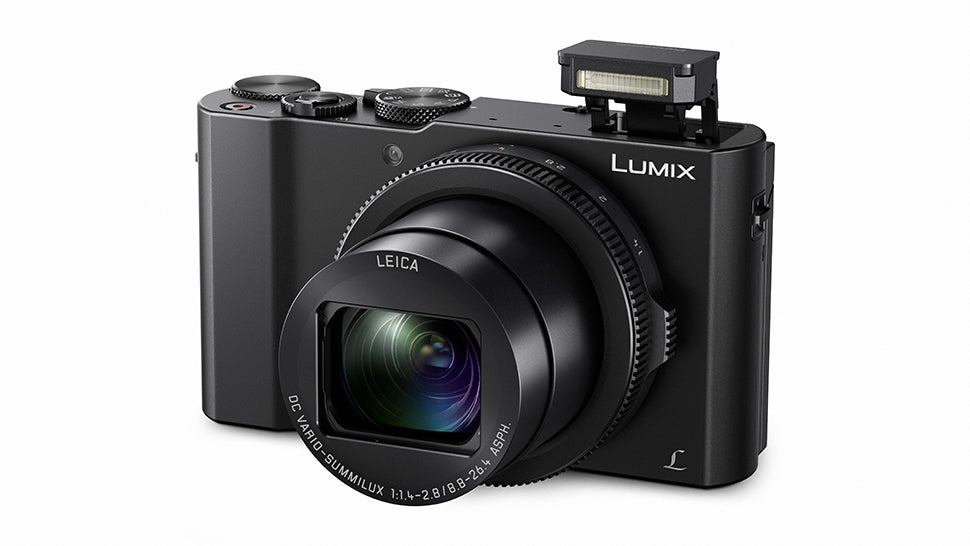 Once upon a time Panasonic was among the champs when it came to "step-up cameras" — the high-quality point and shoots that bridged the gap between $250 cameras and $1300 DSLRs. Yet over the last few years, Sony's RX100 series cameras have taken the crown thanks to a tiny camera body, excellent image quality and fancy features like a high-speed lens and the ability to shoot high-quality video. The new Lumix LX10 looks like a welcome return to form for Panasonic — aping the RX100's best features and knocking $US300 ($398) off the price.
---
Slowly but surely, after years of waiting and angst, 4K is becoming a thing. Ultra HD Blu-ray discs are already available in stores around the country — at a moderate price premium over a standard Blu-ray or DVD — and Netflix's repertoire of 4K content is growing and growing. The Panasonic DMP-UB900 is a 4K Ultra HD Blu-ray disc player that not only promises amazing improvements in picture quality, but also the best sound, including for 7.1-channel home theatre systems, as well as a design that'll be at home in the most distinguished and serious home theatres.
---
Panasonic's DMP-UB900 was the first Ultra HD Blu-ray player to be launched in Australia, but when it's released onto store shelves later this month it'll be more expensive than its Samsung competitor, thanks to some higher-quality audio components and apparently superior video output. Internationally, Panasonic now has two new 4K Blu-ray players launching that — if they come to Australia — should be pretty damn tempting, and provide stronger competition at for anyone looking to get into the new format without breaking the bank.
---
When you go to the trouble of installing a security camera in some hard-to-reach place, you want to know for certain it will survive with little need for maintenance. That's what Panasonic is promising with this remote camera that keeps on recording even when the wind is blowing at preposterous speeds up to 210km/h.
---
Tweets are mysterious things. They're sometimes witty, usually banal and often garbage. But if you're Elon Musk, your tweets can have a very real impact on how companies are valued. For instance, one tweet from Musk yesterday wiped out $US580 million ($773.2 million) from Samsung SDI's market capitalisation. No joke.
---
Australia's first Ultra HD Blu-ray player delivers the goods but you'll want a top-shelf television and a great movie to really do it justice. Right now Netflix is the sole oasis in Australia's Ultra HD content desert, but that's finally set to change with Panasonic unveiling its DMP-UB900 Ultra HD Blu-ray player – due to go on sale in September and likely to come with a local price tag north of $1000.
---
---
Loading page