Loading page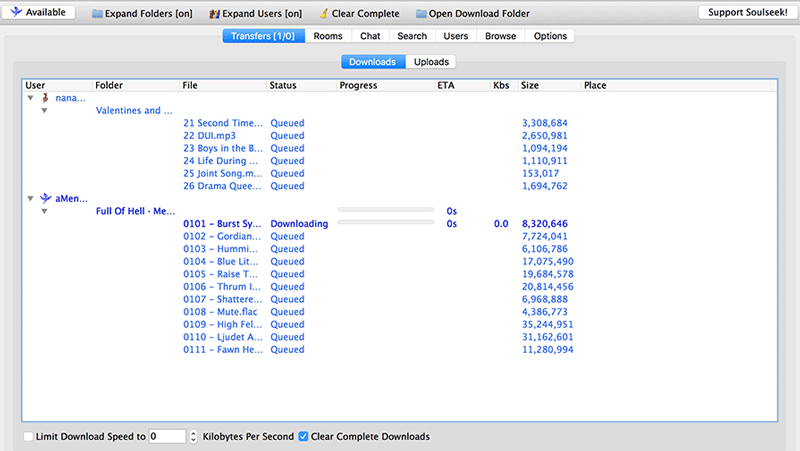 The lifespan of software is a curious thing. Unless a program is deemed irreplaceable by an industry (like Photoshop), most die out or are succeeded by a better — or cheaper — option a few years later. Even games, outside of retro collectors' items or unicorn hits (Diablo II), lose steam. After the downfall of Napster, Kazaa, Limewire and the rest of the early file-sharing clients, most people assumed that single source peer-to-peer (P2P) piracy programs — the kind where you download music or other files from exactly one user — died out. But one of them, Soulseek, weathered three of file-sharing's mass extinctions, and has quietly remained one of the best sources of obscure music.
---
Announced a year ago, BitTorrent's charmingly-named Bleep P2P chat app is finally live, for all your secretive anti-governmental murmurings.
---
If you think your peer-to-peer file sharing can be kept under wraps, think again. A US judge has ruled that we should have no expectation whatsoever that our P2P data is ever private.
---
The Chief Content Officer of streaming giant Netflix claims the modern trend for easily streaming legal content is impacting on the more hardcore Bittorrent scene, with pirate traffic dropping in countries when Netflix switches on its servers. According to Netflix's Ted Sarandos, this is because "…people are mostly honest."
---
---
Livestreams are great and all, but they're all subject to a terrible reality: the more people who want to watch, the more likely it is the stream goes down. BitTorrent's P2P streaming service BitTorrent Live stands to change all that by actually drawing strength from the crowd, and it's here to start shaking up the scene.
---
---
Loading page