How many times have your plans for a relaxing Sunday afternoon picnic been foiled when you forgot something as simple as cutlery or wine glasses? It's an unfortunate first-world problem that Build NY is trying to solve with this generously sized pic-a-nic bag, which unzips to reveal everything four people could ever need for dining in a park — including a blanket.
---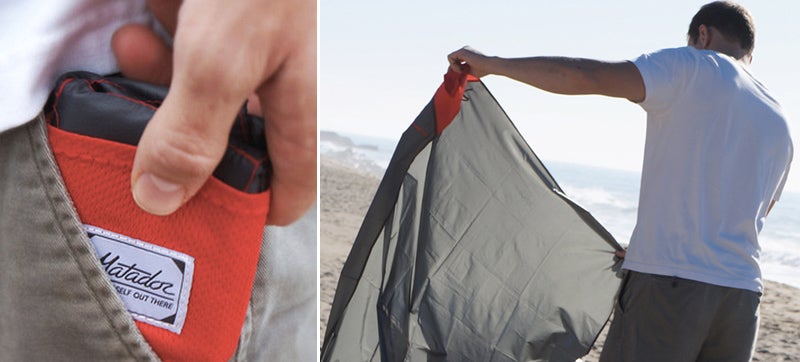 There are some emergencies in life that don't leave you panicked. Like if you happen to stumble across a sunset at a gorgeous park and desperately need to picnic, or you've wandered into an outdoor concert and need somewhere to sit. For those moments the Matador, a nylon waterproof blanket that can easily squeeze into your pants pockets, exists.
---
---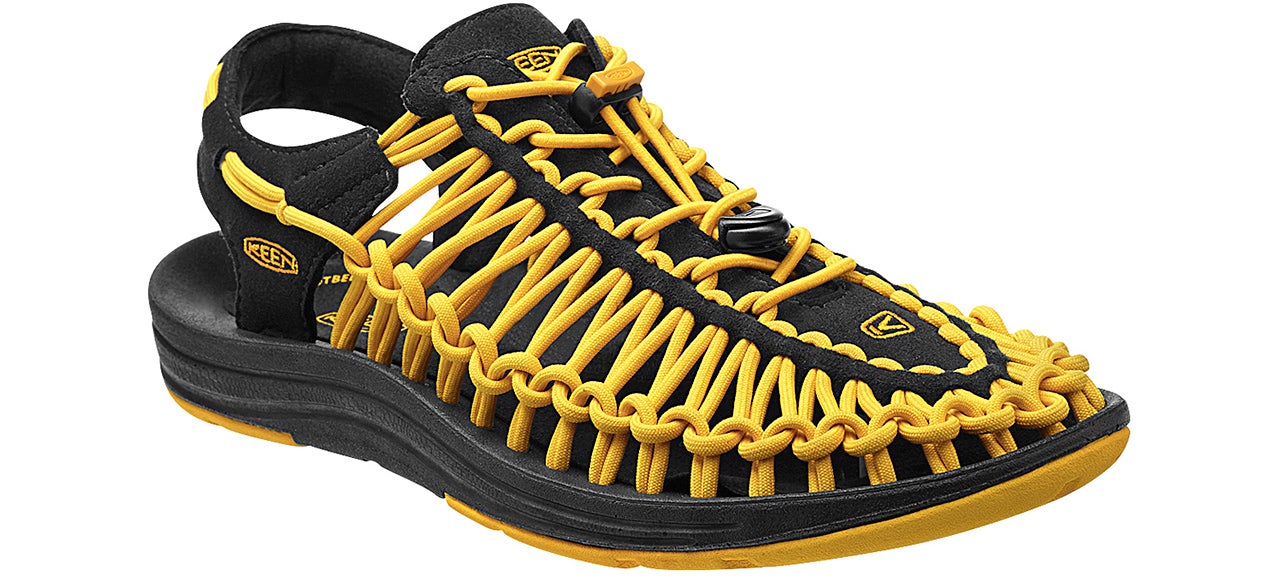 Keen long ago laid claim to the "is it a shoe or is it a sandal?" footwear category. But the company is releasing a rather unique pair of shoes that seem impossible to categorise. Possibly taking their inspiration from all the woven knit athletic shoes hitting the market, Keen's Uneeks are nothing but soles held to your feet using a pair of interwoven cords.
---
When you're cooking dinner in the bush, the last thing you want is to be responsible for burning acres of trees down because you were careless with your campfire. A portable grill helps keep everything safely contained, and the folding Grillo even keeps your burning briquettes or kindling off the ground.
---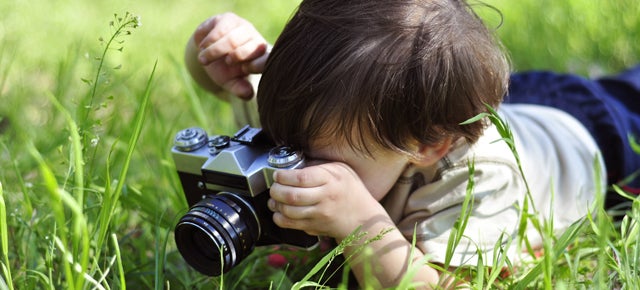 ---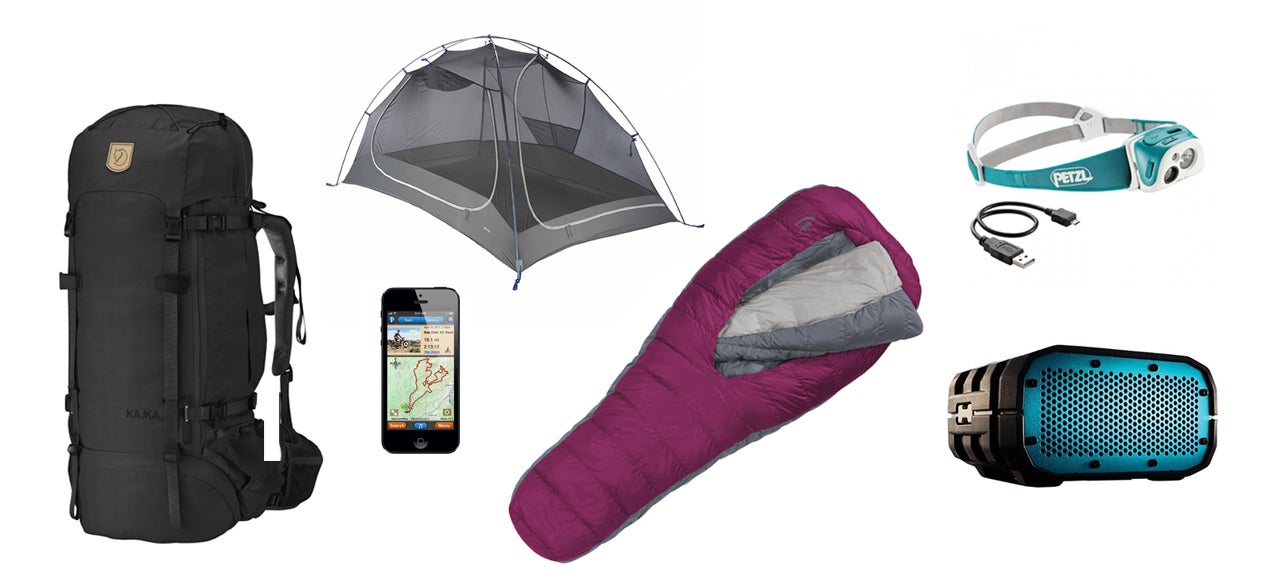 ---
With spring finally in the air, it's time to grab your phone and go outside. No, not so that you can check your email on a hike, but because there are plenty of other ways that the little computer in you palm can actually make the outdoors more fun. We've rounded up some of the best stargazing, hiking, and wildlife apps right here.
---
What an astonishing and strange place this is, this vast and fractal landscape on Mars. As Wired describes it, the rolling polar expanse seen above is actually "one of the smoothest, flattest places" on the not-so-Red Planet, a region so well-levelled and repetitive that "there are no landmarks visible".
---
Garmin has had a lot of success with its GPS watches in recent years. There's the Forerunner 910XT, which has been the king of triathlon watches for years now. There's the recent Forerunner 620 (and the 220) which added advanced analysis of running dynamics to the equation. And then, of course, there's the original Fenix, which was an incredibly versatile outdoor watch that focused on exploration. Wouldn't it be awesome if Garmin Voltronned the best features of all those watches together into one all-powerful training and outdoors watch? Yes, it would. Meet the Fenix 2.
---