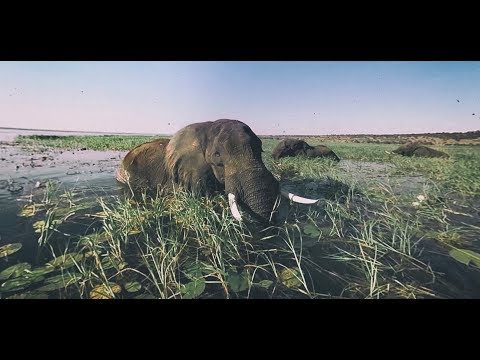 Nothing beats going on an actual holiday, but is there anything wrong with enjoying the visual experience from the comfort of your own home, even if it's fleeting? Armed with a Samsung Gear VR and an assortment of vehicles and locations, 360-degree video specialists Immersive Media decided to bring the world to you — via YouTube.
---
This week, I did a round-up of some of the best US government Instagram accounts, but as several readers pointed out, I neglected to mention one very special Insta-goldmine: The TSA. We covered this treasure trove in its early days, but it's such a gem we thought you deserved a reminder.
---
Once again, the hacktivist collective Anonymous is threatening a spectacular security breach, this time, against the Canadian government. Yesterday, Anonymous hackers told the National Post they'd stolen sensitive Canadian national security documents. They're prepared to release said documents if the officer who fatally shot a British Columbian protester last week is not arrested by Monday at 5pm, Pacific time.
---
Gmail's Undo Send feature gives users of Google's free email service up to 30 seconds to change their mind on a sent email before it leaves their outbox. But a new Chrome extension called Dmail lets you send messages with a self-destruct timer — or the ability to remotely delete them whenever you want.
---
---
Video: It's a basic fact of reality that we interact differently over the web than we do IRL. But let's imagine, for a moment, that we did interact with each other face-to-face the way we do online. Chaos would surely ensue — but in some instances, it'd be pretty funny to watch.
---
This may be the best explanation for dark matter yet: It's just fucking nitrogen. OK, fine, scientific explanations from The Onion really shouldn't be taken too seriously, but gorramit, it's Saturday morning and we've had plenty of hardcore astronomical science to blow your mind already this week.
---
This week, the theatre world and social media exploded over a man who jumped on stage at Hand to God in order to plug his charger into a (fake) on-set outlet. Then queen diva Patti LuPone snatched a phone straight out of a texting audience member's hand and sauntered off with it. What the hell is happening on Broadway?
---
---