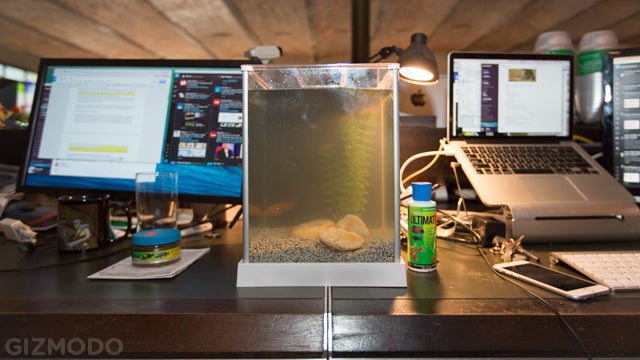 No one ever needs a live pet fish, 11 litres of water, a fish tank, a heater, food and various fish home accoutrements at a moment's notice. And yet, at 11am on a Tuesday, I texted a stranger and told them I needed all of this, and yes, I needed it today. Three hours and $US200 later, my new friend arrived.
---
Movie studios are betting you're crazy impulsive when it comes to picking what movie you want to watch. Apparently, many movie titles are selected purely on alphabetical prioritisation, so that they'll pop up higher on your on-demand menu. If your movie isn't good art, you've got to make an art out of the business side of filmmaking.
---
---
---
In Australia, government-funded TV services do a much better job of meeting the needs of viewers. Echoing similar moves by the ABC, SBS has released an iOS app for viewing its On Demand catch-up service.
---
We've known for some time that Amazon is planning to make original TV content. But now Bezos and Co have announced that Amazon is turning its back on the US, instead choosing to develop a centre in London to spearhead its move into media.
---
The 3D hype train keeps thundering along, but the number of content passengers riding it can still be counted on a single hand. But there's good news for anyone looking for more 3D to watch on their new TVs, with Foxtel today announcing that the Universal animated hit Despicable Me will be available in 3D On Demand from January 27.
---
On the list of tech companies in need of mouth-to-mouth, Blockbuster and Motorola are pretty up there. So we can't exactly believe that their new partnership is going to turn it all around.
---