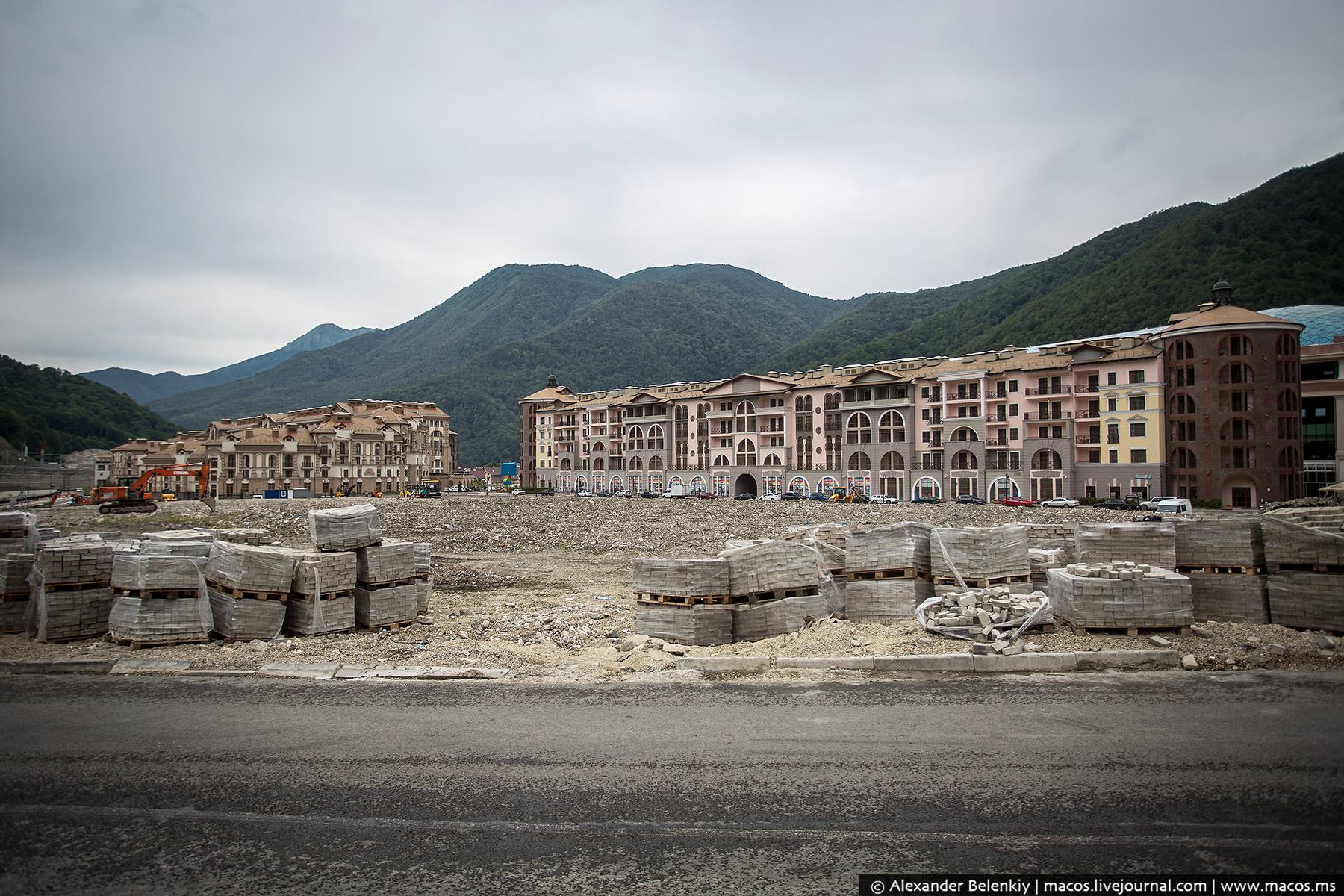 It's been almost exactly six months since the Sochi Olympics wrapped up and the world promptly moved on to speculating about the Rio 2016. Since then, the town of Sochi has been left holding the proverbial bag — which as Russian photographer Alexander Belenkiy shows us, is full of too many buildings and not enough people to occupy them.
---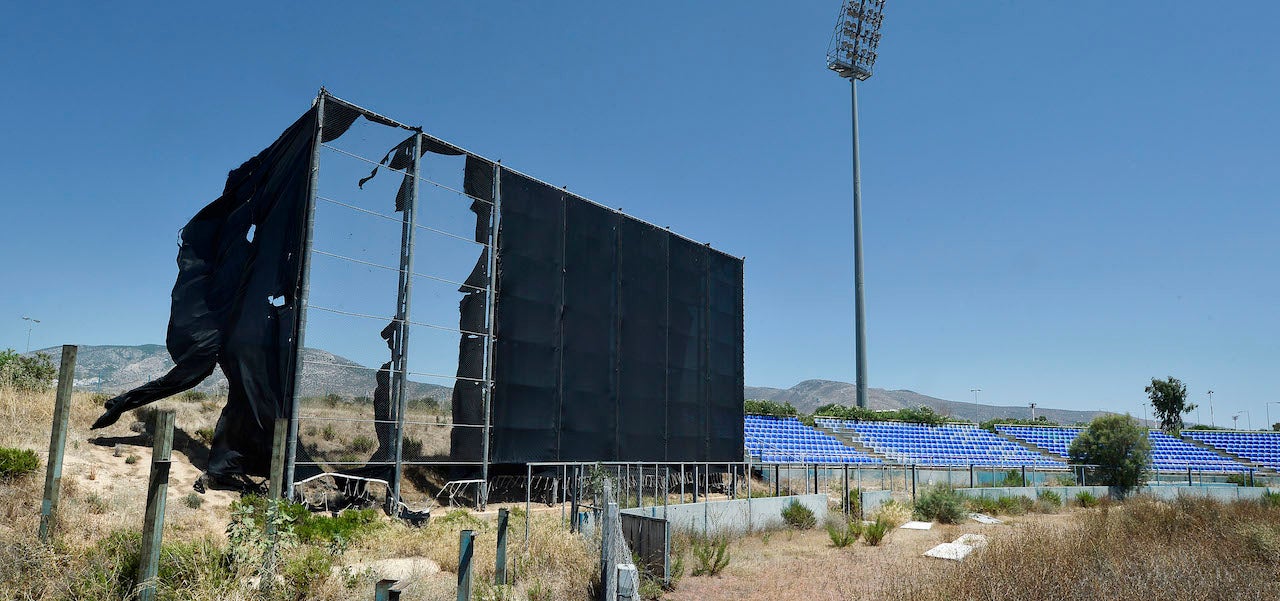 Ten years ago this week, the Summer Olympics triumphantly returned to their historic home with splashy opening ceremonies in Athens, Greece. Unfortunately, the glory did not last after the Games. While the dilapidated state of Athens' venues post-Games has been well-documented, new photos taken this week show just how devastating the Olympics were for the city.
---
Hundreds of thousands of people attend the Olympics, and millions more watch them. So there's a lot riding on the way a city presents them, from advertising to stadiums. Rio just revealed what its 2016 Games will look like, and it's done a great job — not just because no enterprising internet perv has compared it to a lewd gesture. So far. I know you'll get there, guys.
---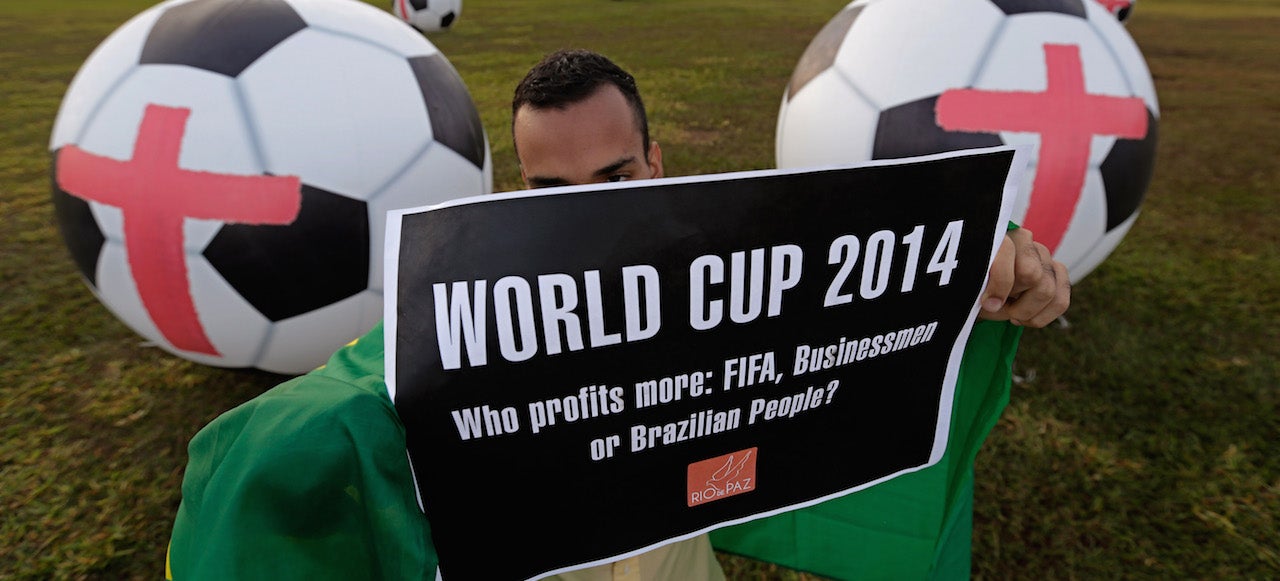 There should be a sense of pride and revelry overtaking the nation of Brazil, where the World Cup starts today. Yet residents in cities across the country are protesting with transit strikes and tent occupations, hoping to draw attention to the extreme costs and unfinished facilities stunting the sluggish economy.
---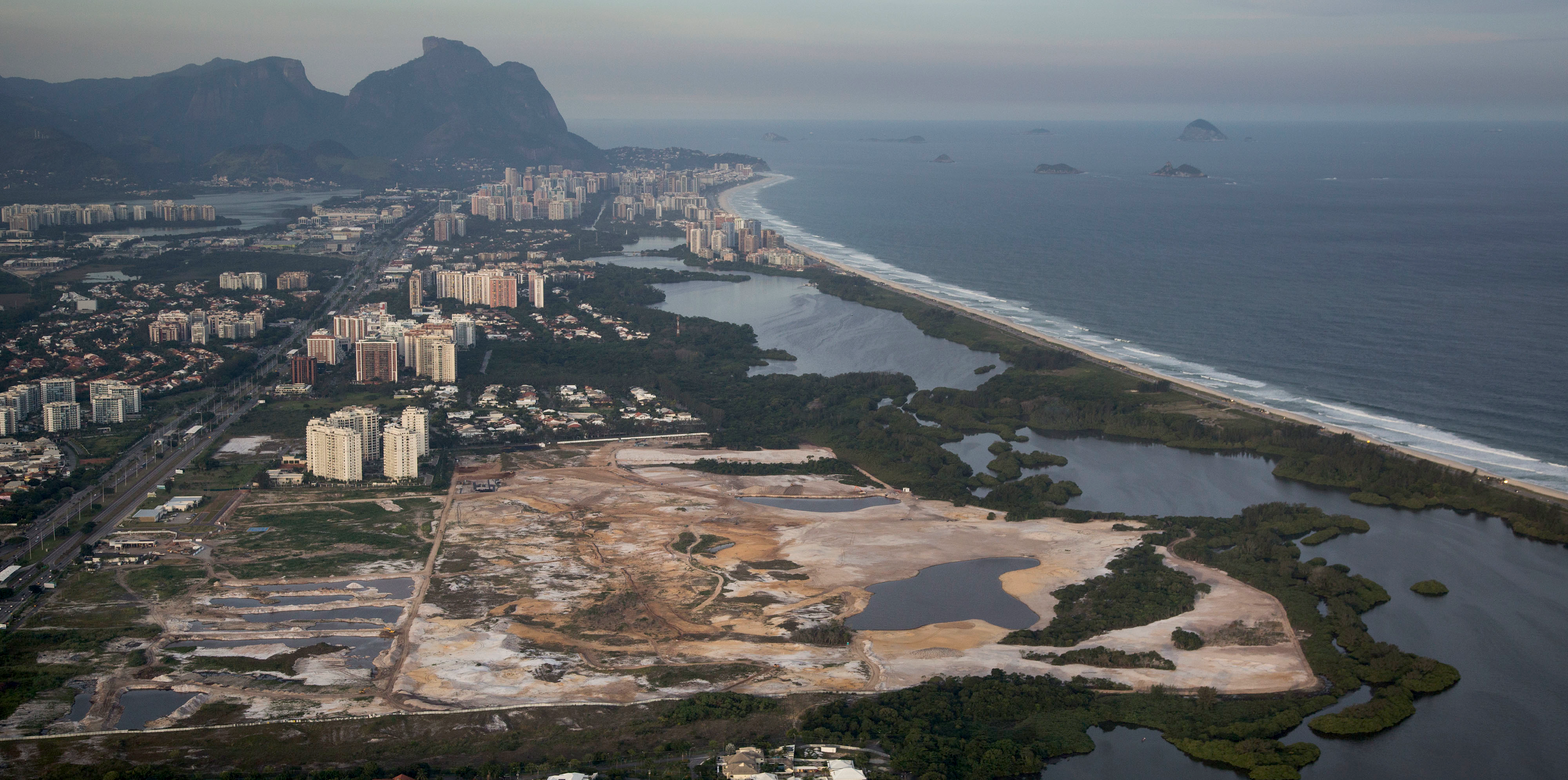 The International Olympic Committee is having a bad month. No one wants to host the 2022 Olympics. The organisation's obnoxious public haranguing has turned Rio into a media circus. Its World Cup counterpart, FiFA, is being investigated for insane bribery allegations. Ultimately, the IOC has no one to blame but itself. Can the Olympics be saved? Yes. But Rio's going to have to do it alone.
---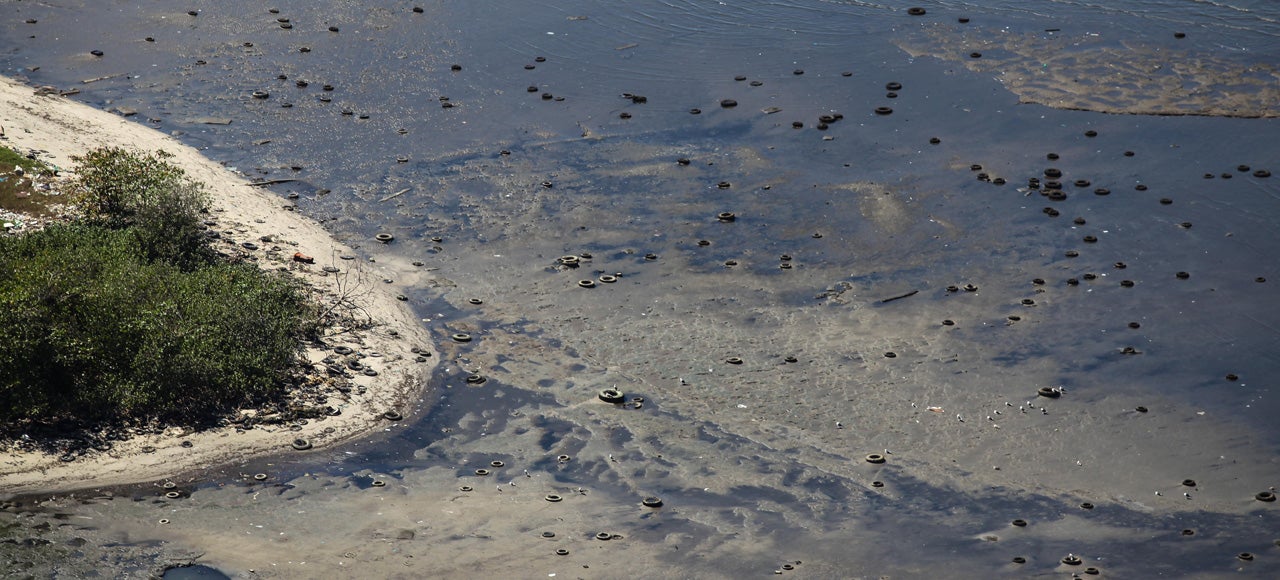 A few months ago, we published a set of shocking photos from the shores of the heavily polluted Guanabara Bay in Rio de Janeiro — which also happens to be the site chosen for water sports at the Rio 2016 Summer Olympics. Well, the situation is clearly even worse when seen from the air.
---
We knew that a cadre of famed Japanese architects were… unhappy with Zaha Hadid's design for the 2020 Olympic Stadium in Tokyo. But we didn't quite realise how pissed they really are: A petition to stop the project, started by Pritzker Prize-winning architect Tokyo Ito, already has nearly 14,000 signatures.
---