Microsoft Office for Android came out for tablets in January, but the app suite is available for Android smartphones starting today.
---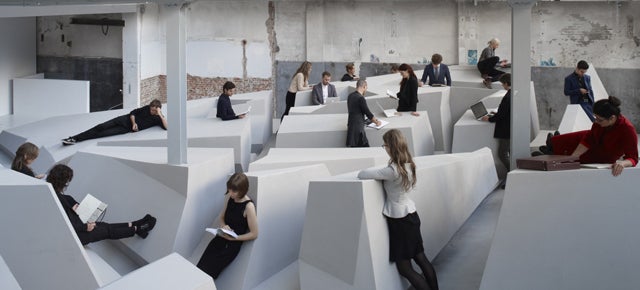 Ever since sitting became the new evil, offices have sprouted all sorts of arrangements we would have once considered bizarre: bouncy balls, standing desks, treadmill desks. But none are perhaps as weird — and uncomfortable! — as the Dutch design studio RAAAF's "The End of Sitting" office, a labyrinth of hard slopes where sitting is expressly forbidden.
---
Briefly: If you paid for an Office 365 subscription so that you could spreadsheet on the go, and then were understandably miffed when Microsoft offered up editing capabilities for iOS for free, never fear: Microsoft will refund you your subscription on a pro-rata basis, which is nice of them.
---
At some point in your life, you've used PowerPoint. Whether for a class project or a meeting of some sort, you've click and dragged text boxes, dropped in photos and awkwardly presented a slideshow. Now imagine doing that on a phone or tablet. Nightmare! Microsoft thinks its new app, Sway, can help make it less so.
---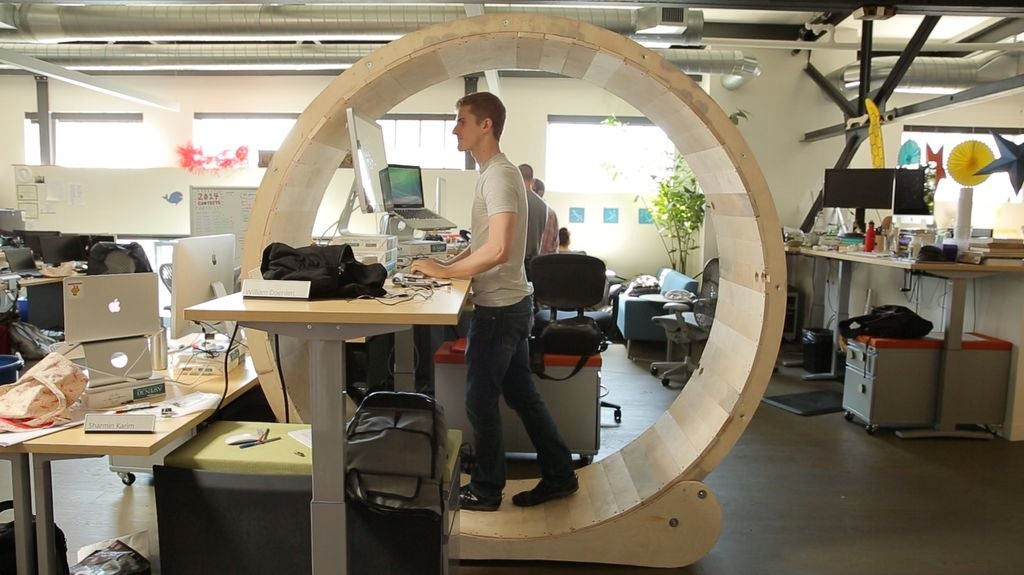 ---
Laying in a hammock while wrangling a simple book is often a challenge, which explains why hammocks replacing desks in offices never caught on. Here's a nice compromise though: A compact hammock for your feet that hangs under your desk and raises or lowers to put you in a working or slacking mood as needed.
---