At some point in your life, you've used PowerPoint. Whether for a class project or a meeting of some sort, you've click and dragged text boxes, dropped in photos and awkwardly presented a slideshow. Now imagine doing that on a phone or tablet. Nightmare! Microsoft thinks its new app, Sway, can help make it less so.
---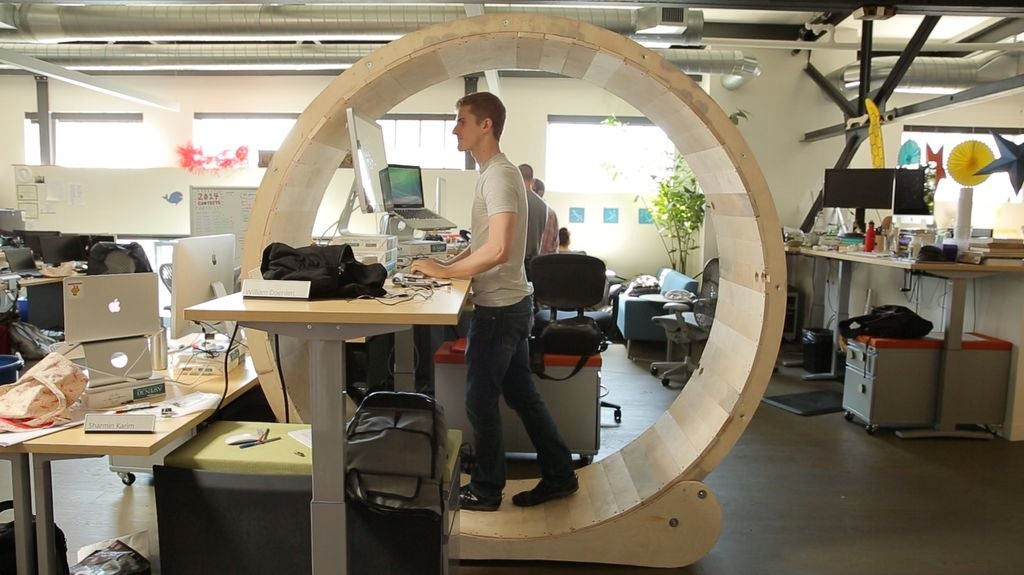 ---
Laying in a hammock while wrangling a simple book is often a challenge, which explains why hammocks replacing desks in offices never caught on. Here's a nice compromise though: A compact hammock for your feet that hangs under your desk and raises or lowers to put you in a working or slacking mood as needed.
---
---
In a few short weeks, employees at Twitter's San Francisco headquarters will be dining inside century-old log cabins shipped all the way from Montana. And Twitter isn't alone. The struggle to make corporate office life less stupefying and more cosy seems to have reached its logical conclusion with a new trend: buildings within buildings.
---
Do you feel guilty printing out an entire email when all you really needed was someone's address? King Jim's new compact Cocodori printer is designed for just those occasions. Using an included piece of software, it lets you highlight only specific areas of your screen for printing. And what you're left with is a receipt-sized note with an adhesive backing that you can even use as a sticky note.
---