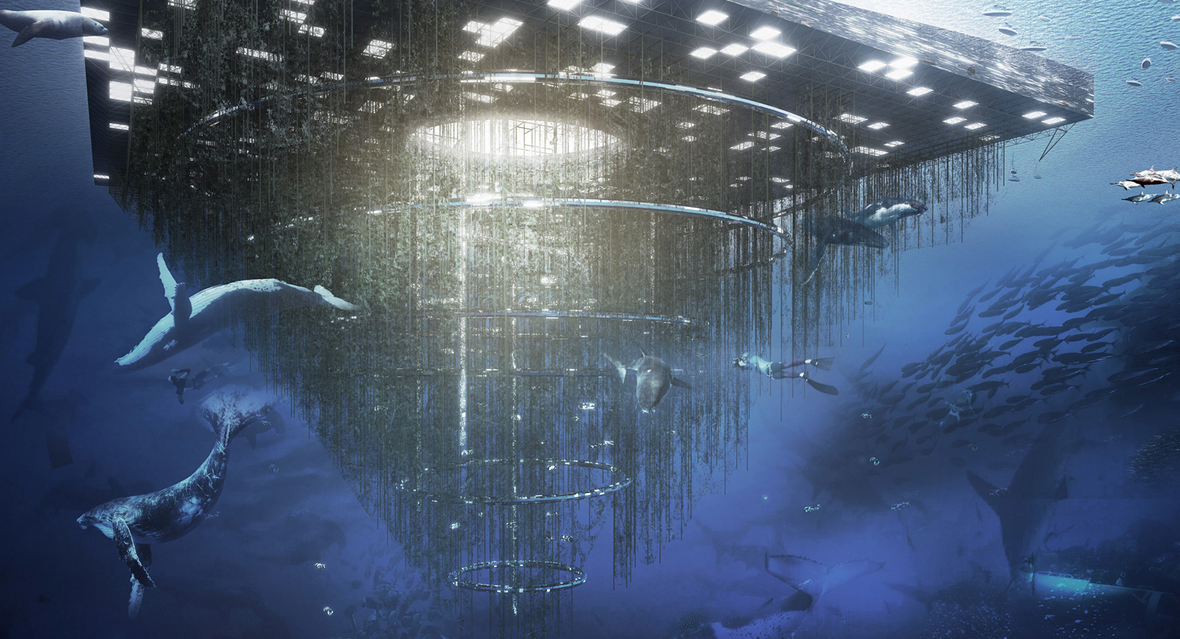 This month, a grim study in the journal Science reported what we've feared for decades: That the ocean may "be sitting on a precipice of a major extinction event," in the words of one author. There's a colossal amount of work to be done if we want to turn it around — including reclaiming habitats, which is the goal of this ambitious proposal by three young architects.
---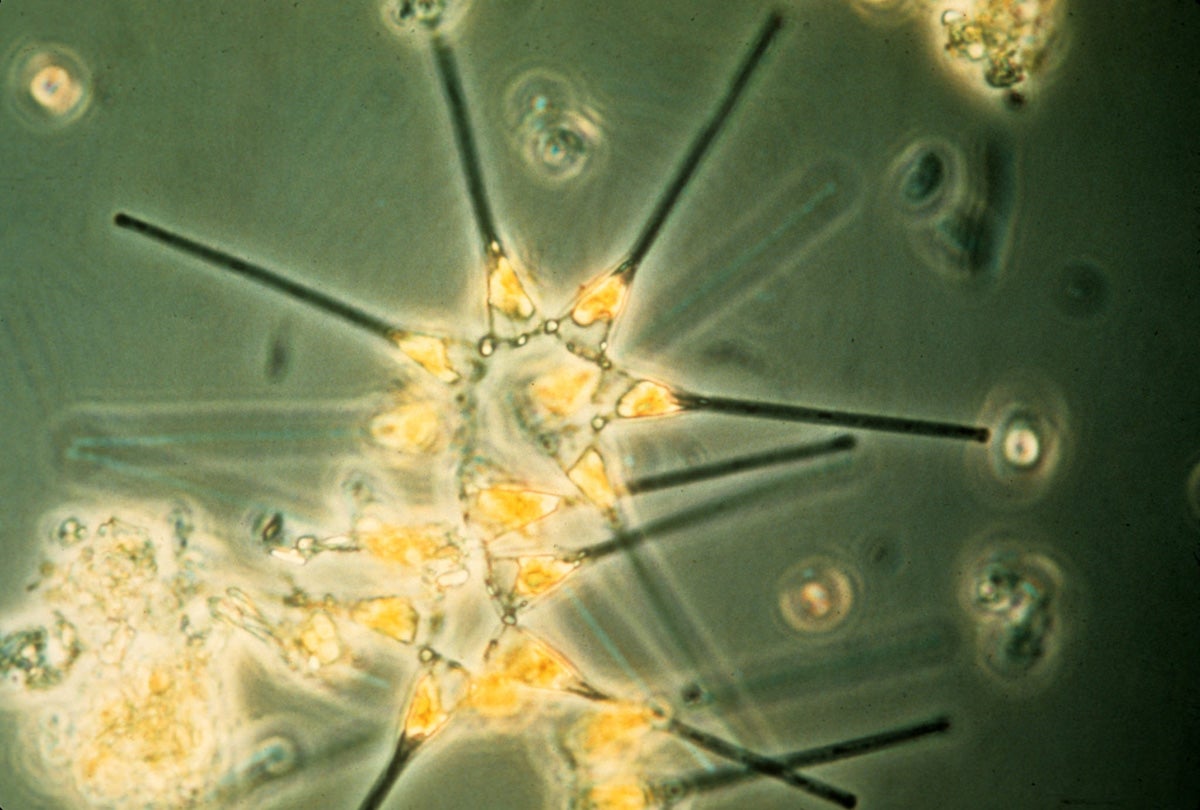 ---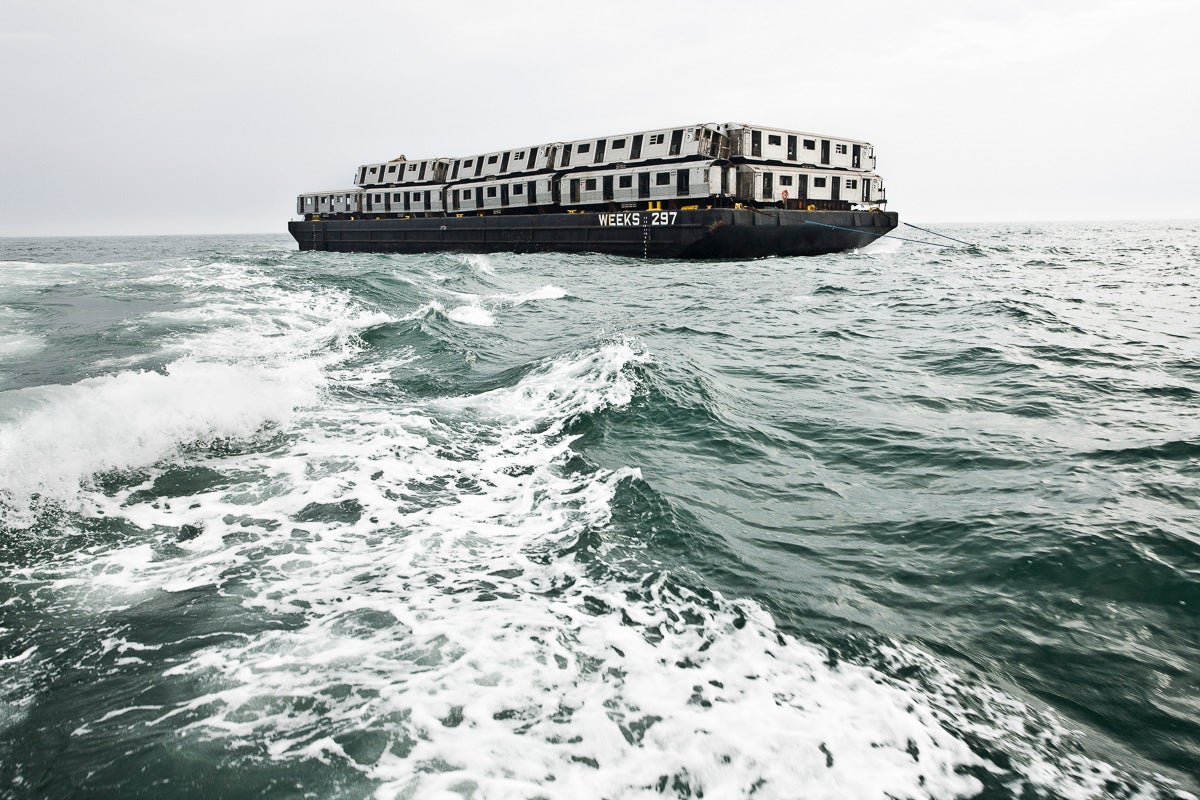 Of all the things you'd expect to find at the bottom of the ocean, a small village of old New York train carriages may not cross your mind. But for over a decade, train carriages have been discarded into the Atlantic in an environmental effort to create artificial reef habitats for fostering sea life. Photographer Stephen Mallon was lucky enough to witness and document the spectacle over a three year period.
---
According to exobiologists at NASA, these mysterious prawns and its symbiotic bacterium may hold clues "about what life could be like on other planetary bodies". It's life that may be similar — at the basic level — to what could be lurking in the oceans of Europa, deep under the icy crust of the Jupiter moon.
---
Amazing video of a large cargo ship passing through a small storm and the effect it has on its steel megastructure, which bends and moves as if it were made with Play-Doh. I love the sea but looking at what it is capable of and how small we are compared to it, I get terrified. Watch and see what I mean.
---
The bottom of the ocean is dark, mysterious, and vast — nearly all of it unmapped. Today, however, scientists reveal the clearest map of the ocean floor ever. They didn't explore the ocean floor. They didn't even send instruments into the water. Instead, they used gravity measurements from two satellites orbiting in space.
---
Unless samples and specimens are brought up from the seafloor, or researchers hop aboard a submersible, a significant portion of underwater exploration is done in 2D, but that could soon change thanks to the recent installation of a revolutionary new scientific camera rig. We'll never look at the ocean's depths the same way again.
---
Collecting biological samples from a whale is about as difficult as it sounds. The animals are easily stressed by the rumblings of large research vessels or manned helicopters and quick to run. Instead, a team of researchers has developed a novel quadcopter solution that collects a different sort of secretion than blood: expelled mucus.
---
Off the coast of Southern California, there's an underwater city. A thicket of almost 30 enormous steel oil rigs, each as large as a skyscraper, bolted to the floor of the ocean. Most of them are elderly, ageing giants — and soon, the state will need to make a decision about whether to rip them up or let them stand. Either option comes with huge risks.
---