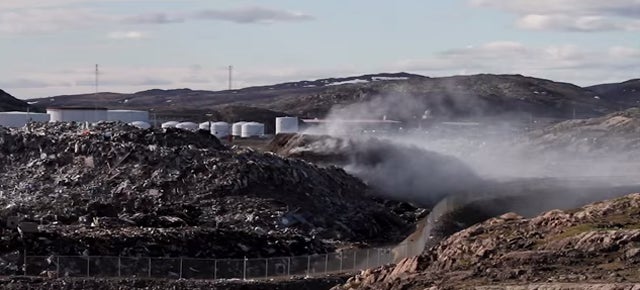 It began rather quietly as a underground fire at a dump in Canada's remote northern reaches. Then in May, the fire "erupted", spewing forth flames and toxic fumes over the city of Iqaluit. Faced with a football field-sized smouldering dump fire, this week the city council finally scrounged up the $US2.2 million to put it out. How the hell does a dump fire spontaneously ignite — and why is it so expensive to put out?
---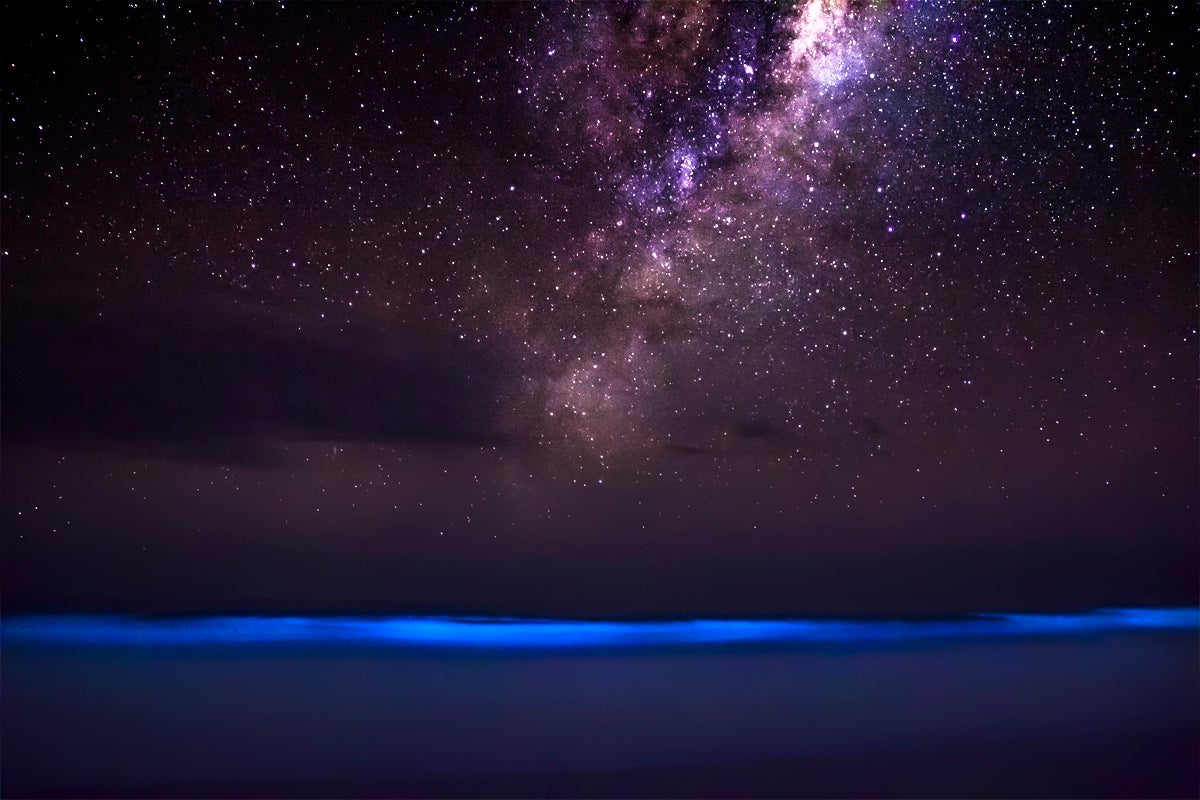 ---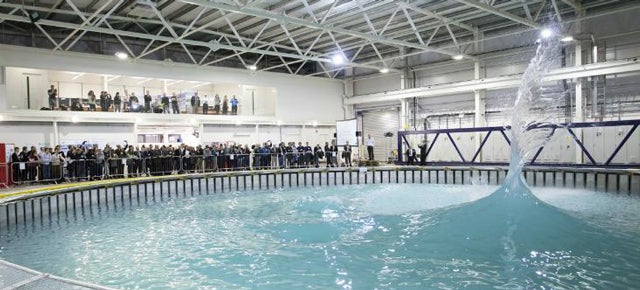 Definitely not coming to water park near you is a FloWave, a state-of-the-art wave pool that whips water around, simulating waves as 27m tall buildings and currents at 6m per second. FloWave is a real ocean simulator, you see, and its job is to prepare our infrastructure for the violent battering of the seas.
---
This big black blob that recently appeared off the San Diego coast looks like the fallout from an oil spill, or an undersea plague coming to haunt humans and probably steal their souls. In reality, it's a massive school of anchovies — harmless enough that people are actually snorkelling through the dark mass of fish.
---
Fabien Cousteau just concluded his 31-day underwater research mission, where six scientists studied coral reefs in a small chamber 20 metres underwater off the coast of Key Largo. The long-term underwater residence gave them a firsthand glimpse of some never-before-seen underwater phenomena, as Cousteau told PBS's Hari Sreenivasan in this all-too-short interview from the ocean floor.
---
When you're drilling deep under the seabed, the last thing you might expect is freshwater. Yet Danish scientists on a recent expedition in the Baltic Sea suddenly found freshwater gushing up from their drill. In fact, undersea freshwater reserves are hidden all over the world, and some claim this could quench our thirst for decades to come.
---
While the Chinese are busy scouting the best under-sea sites to pillage for precious metals, America's venerable oceanic exploration sub, the newly renovated DSV Alvin, continues to uncover scores of deep sea life forms that science has never even seen. Here are just a few of the more exotic animals Alvin has come across in its travels.
---