In less than a month OnLive, the world's first cloud-based PC game streaming service, will be gone forever . Most of us took this news with a shrug. Madman Larry Gadea took it as a challenge — he built his own PC gaming cloud service. You can too.
---
Deep structured learning is one of computer science's most intriguing disciplines. Essentially, it involves the creation of computer systems that can make reasoned decisions based on prior experience with learning data sets — in short, a computer that can "think" for itself. But how do you build a machine learning system that actually works? This PowerPoint presentation attempts to map out the entire process in a single slide.
---
Nvidia has been kicking a lot of goals recently. It released the GTX 980, the world's most powerful single-GPU graphics card in November last year, and did the same with its laptop chips. Now there's a new king of desktop graphics, the Titan X — and this is one really really ridiculously powerful card.
---
During GTC 2015, we were shown a demo of Iray 2015 — Nvidia's next-gen physically-based renderer (PBR) for design professionals. The platform's main claim to fame is its ability to calculate how light and materials interact in real time. While chiefly aimed at industries that deal in plastics and metals, the same process could just as easily be applied to mass-produced foods. Could the world's first perfectly designed burger soon be upon us? We asked Nvidia to expand on this salivating thought.
---
Autonomous cars are fast becoming a reality — and they are getting smarter each and every time they take to the road. This is thanks to deep structured learning algorithms that allow self-steering vehicles to assess, react and adapt to changing road conditions and file the memory away for later. As demonstrated in this Nvidia Drive PX video clip, they are also proficient at identifying individual vehicle types — including cop cars.
---
---
The GPU Technology Conference isn't just about graphics cards — it's also where Nvidia and its partners demonstrate new and disruptive technologies that have the potential to change how humans live. This year, a big part of this centred around robotics, with scores of fully autonomous gizmos pottering about the showroom floor. Here are our favourite robo-innovations — from navigational 3D mapping platforms that help robots see to mechanised office assistants that want to steal our jobs.
---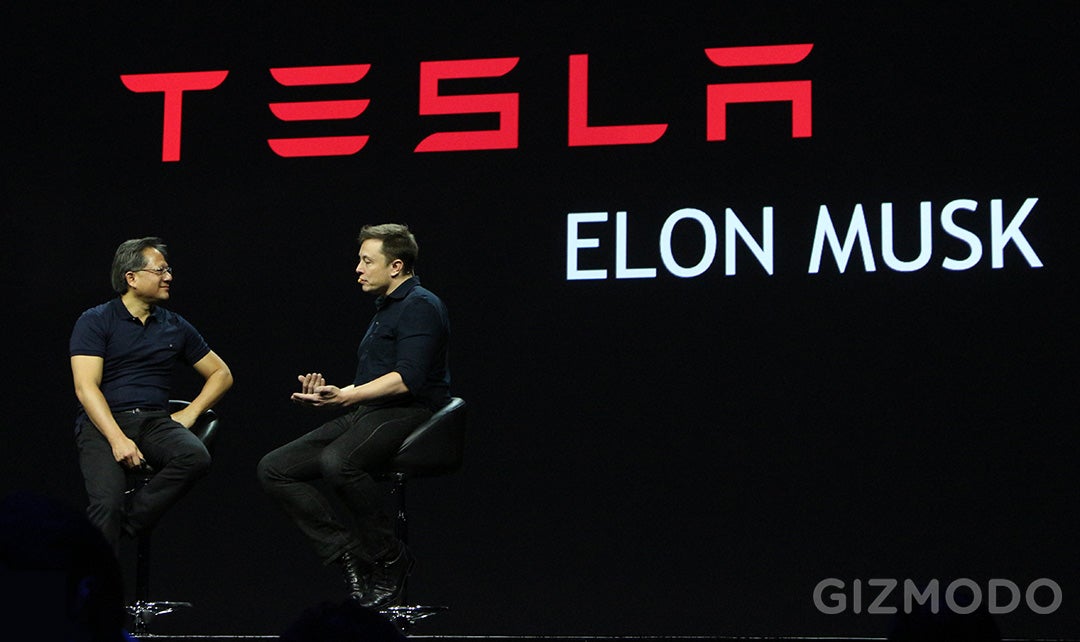 Elon Musk isn't afraid to speak his mind — and it always feels like he's about to change the world. So when the Tesla, SpaceX and PayPal billionaire sat down with Nvidia's CEO to talk about his self-driving cars, we listened carefully. (Not because he always delivers on his promises, mind you.)
---
Google's Project Tango lets pocket-sized computers see the world in 3D, which could lead to amazing things. Augmented reality shopping. Indoor navigation. Drones that don't crash into foreign objects. But Google project lead Johnny Lee admits that Tango hasn't seen much interest from phonemakers yet. What might change that? Games, he says.
---
During GTC 2015, we were given a demonstration of automated image captioning with ConvNets and Recurrent Nets. Using nothing but a database of images, the platform was able to describe what it saw onscreen. Sometimes the results were astonishingly accurate. Other times, not so much. In other words, it will turn your computer into something brilliant yet handicapped — a bit like Rain Man.
---