India and China are the epitome of frenemies. Their relationship isn't outright antagonistic, as India's is with neighbouring Pakistan, but has remained prickly since an ongoing border dispute over Tibet that began in the 1960s. Which is why it could be a bit disconcerting that India's newest missile can reach Beijing — not to mention deep into Europe.
---
At first glance, this could be any huge, Cold War-era facility. The grey and green of poured concrete might remind you of a public school or a hospital. But this is no run-of-the-mill building. It's the original home of the US's nuclear arsenal, and it's been top secret for over 60 years.
---
A perverse fascination with nuclear fallout and blast radii isn't that weird. Don't you want to know how hard you and everything you know is going to disappear from the face of the Earth in the unlikely case that some maniac drops 20 kilotons of atomic death on your front door? Now you can see a simulation of the mushroom cloud that will claim your life — in three dimensions.
---
The US and USSR had more than 60,000 nuclear warheads pointed at each other at the height of the Cold War. While the Non-Proliferation Treaty of 1970 and START in 1994 have shrunk that figure to around 26,000, nobody is really sure how many still exist — because nobody's ever actually verified the number of warheads, just the delivery systems. But with a new zero-knowledge protocol, arms inspectors will soon know exactly what they're dealing with.
---
In a predictably insane yet still unsettling development, North Korea has declared its interest in a "preemptive" nuclear strike against the United States. The bluster comes ahead of a United Nations vote on tougher sanctions, and it's largely just posturing. But if it came down to it, could North Korea follow through?
---
---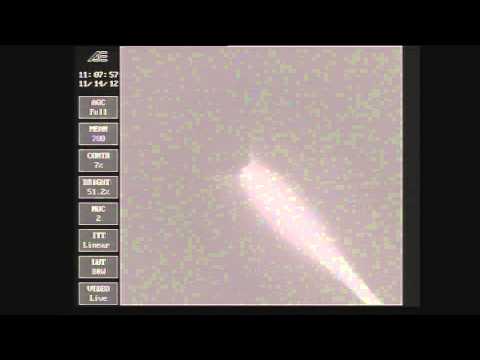 If Lenin ever leaps out of his coffin and starts singin' nukes at Rhode Island, this is how America will seek her justice: a nuclear-tipped Minuteman III rocket, aimed straight down Moscow's throat. Will it work? Watch and see!
---