The US and USSR had more than 60,000 nuclear warheads pointed at each other at the height of the Cold War. While the Non-Proliferation Treaty of 1970 and START in 1994 have shrunk that figure to around 26,000, nobody is really sure how many still exist — because nobody's ever actually verified the number of warheads, just the delivery systems. But with a new zero-knowledge protocol, arms inspectors will soon know exactly what they're dealing with.
---
In a predictably insane yet still unsettling development, North Korea has declared its interest in a "preemptive" nuclear strike against the United States. The bluster comes ahead of a United Nations vote on tougher sanctions, and it's largely just posturing. But if it came down to it, could North Korea follow through?
---
---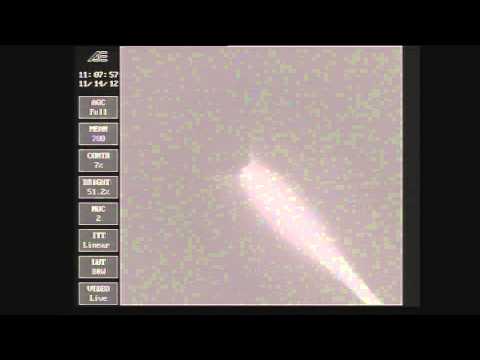 If Lenin ever leaps out of his coffin and starts singin' nukes at Rhode Island, this is how America will seek her justice: a nuclear-tipped Minuteman III rocket, aimed straight down Moscow's throat. Will it work? Watch and see!
---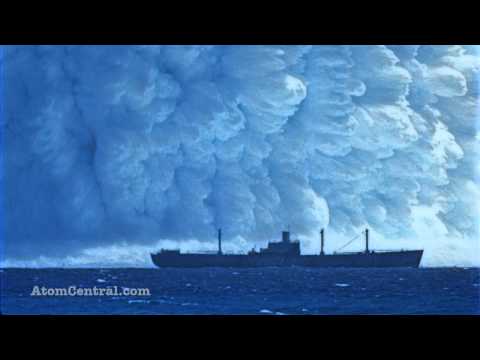 According to Pat Bradley, one of the cameramen who documented US atomic tests during the 1950s, the Wahoo and Umbrella underwater explosions were more amazing than an atmospheric nuclear explosion. Bradley talks about his experience of living through these explosions in this stunning video.
---
Sixty five years ago today, the US Department of Defence launched a nuclear missile test in Nevada, as they would hundreds of times again. But this time, five guys and a cameraman were placed right underneath the massive atomic explosion. Why?
---
Nuclear bombs are easy to make, right? Find some uranium, shove in some explosives and — BOOM! — you're quite literally done. Um, sorry, nope. The big problem in making a nuclear bomb is that you need enriched uranium, and that's actually a real pain in the arse to make.
---