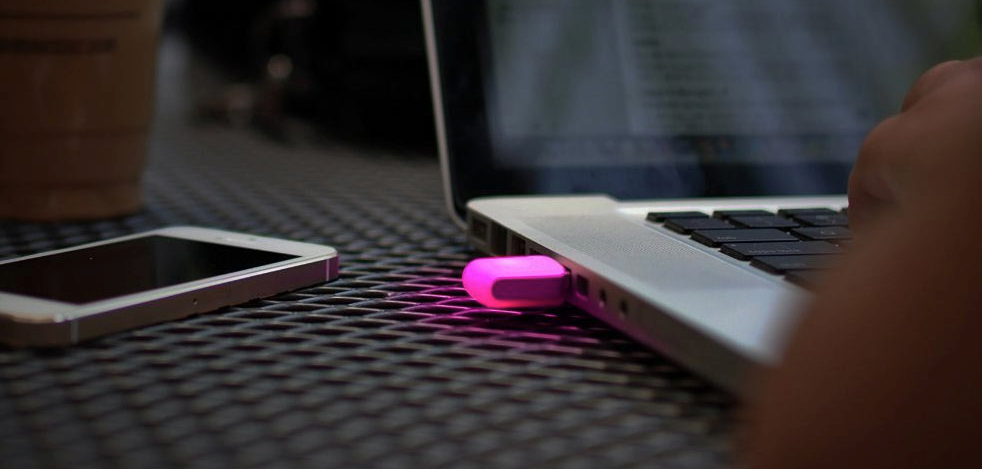 We live in an auditory landscape populated by dings, blips and jangling — constant reminders of the probably-dire messages you're missing on your phone or computer. If you're like me, your stomach drops a little bit each time you hear those familiar bleeps. That's why Blink1, a notification device that gives you a visual cue instead, is so great.
---
Skype just announced a great new feature that should be part of every single app, plugin or digital service you use: When you're actively Skyping, the app's notifications will only go to the device you're currently using. Why didn't this kind of setup become a universal standard, like, five years ago?
---
---
Because batteries enjoy dying so much when we really need that last little bit of juice, low battery warnings really should be more animated than the plain "20% of battery remaining". I don't know how many times I've ignored that message. But if the alert made fun of me and said something like, "Oh I'll just charge it tonight" You idiot, then my God I would listen to it so much more.
---
We're all so use to having our smartphones close at hand that we can occasionally tune out and miss a call or notification that's right in front of our faces. So what's the solution? Obviously an iPhone 5 case with a blinding 8×16 LED grid on the back that mirrors and emphasises on-screen notifications.
---
With WWDC around the corner, iOS 6 rumours are coming in waves. 9to5Mac is reporting that iOS 6 will have a useful 'Do Not Disturb' feature, iCloud Tabs and Mail VIPs. Do Not Disturb looks especially useful, as it would be able to hide all alerts and banners from taking over your phone while you're playing a game or when you just don't want to be bothered.
---