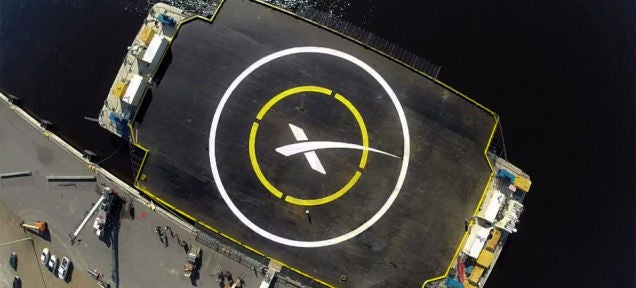 ---
When Hurricane Edouard came whooshing over North Atlantic this week, one little drone was ready. The National Oceanic and Atmospheric Administration's Coyote is neither especially big nor especially tough-looking, but it flew where no pilot — and no drone — had ever flown before. This is the future of storm hunting.
---
While extreme weather events seem to come and go more often than ever, our ability to forecast them does at least help us minimise risk to human life. But an impending weather satellite outage could make events like yesterday's devestating tornado even harder to predict — for up to three years.
---
---
---
Remember that huge solar storm from January? The one behind stunning auroras seen in Australia and overseas. Expect to hear more as we get closer to solar maximum next year – part of the sun's regular 11-year cycle of activity. The latest: A new geomagnetic and solar radiation storm (formed after two solar plasma bursts called Coronal Mass Ejections) is hurtling towards earth at 6.4 million/km an hour, and due to hit tonight!
---
The photos and footage of the disaster are chilling enough – but sometimes letting ourselves be in awe of nature is even more powerful. This seismic footage from NOAA shows the quake's energy launching through the very Earth itself.
---