Nissan's Leaf city car is a great, affordable alternative to the Tesla Motors Model S and other high-end electric cars. It doesn't have a huge range in its current iteration, though, but that's about to change — there's a range-boosting update on the way, and the next Leaf could have over five hundred kilometres of all-electric power.
---
Sometimes the best ideas come from thinking far, far outside the box. That's what Nissan and Japan's marine science agency did with their new deep sea rover. To build it, engineers used the same tech as a park-assisting car — which is now helping to give scientists a 360-degree view of the ocean floor.
---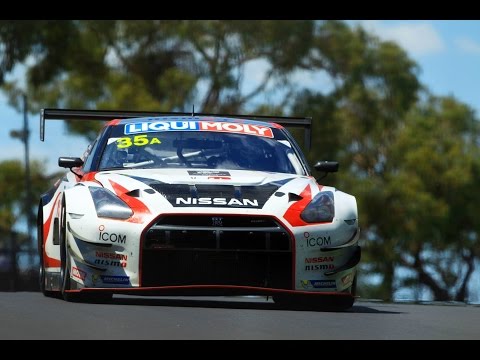 As if the final four minutes of this weekend's Bathurst 12-Hour endurance race weren't amazing enough — with Nissan's NISMO team coming from third on the second last lap up to first to take out the race — did you know that most of the drivers on the team are gamers plucked from the world of Gran Turismo?
---
NASA and Nissan just announced a five-year partnership in the development of a self-driving car that will not only tackle city streets but also alien planets. Most of the research will take place in Silicon Valley, where both organisations already have research facilities. And believe it or not, NASA wants to learn from Nissan.
---
---
This is fun, and I don't care it was made by the car manufacturer. I care that someone was crazy enough to think about putting a freaking car inside one of those giant inflatable balls — called Zorbs, apparently, perhaps the biggest ever made — and then pushed it down a hill. I only wish they put people inside.
---
---
Over the last three decades, Microsoft has been working. Quietly. Not just on software, hardware and the ongoing mission of a computer in every home, but on a city inside a city. That city now has a new mayor in the form of CEO Satya Nadella, and as a result, the city is going through a revival as more buildings go up and more staff come on to work for One Microsoft, and it's quite a site to behold. Here's how the other half lives.
---