Before the Game Boy came along, handheld gaming consoles were limited to just a single title, played on a low-quality segmented LCD display. At the time it was cutting edge stuff, but by today's standards they kind of suck. So to scratch his nostalgic gaming itch, Instructables contributor Andrew Hannay built his own Game & Watch with improved electronics so it could be loaded with multiple games.
---
---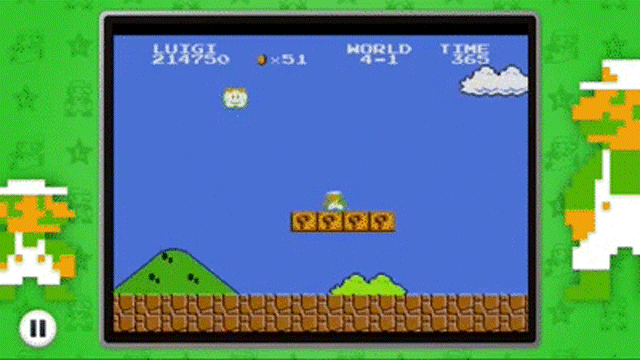 ---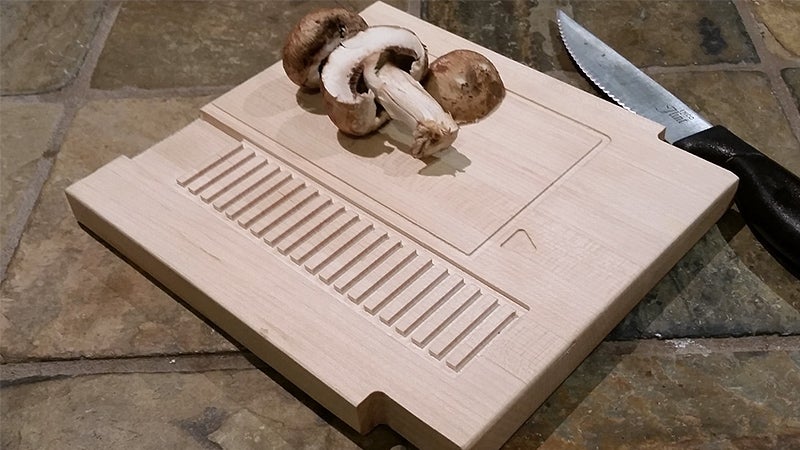 If you dropped a little coin on some extra-fancy kitchen counter tops, the last thing you want to do is hack them to pieces with a knife while cutting meats and veggies. But who wants a boring old slab of timber to cut on when Etsy seller CuttingBoredom will make you a beautiful walnut, maple, cherry, or mahogany cutting board shaped like a classic NES (wink) cart?
---
Briefly: This wonderful coffee mug, available over on Human, is the perfect way to show your love of the Legend of Zelda games without hitting your co-workers over the head with your obsession. The $US19 mug is wrapped in a cartoony collage of items and treasures found in the games, and if coffee isn't what you use to replenish your own hearts mid-afternoon, you can of course fill it with any potion of your choosing. [Look Human via GoNintendo]
---
Briefly: Giant ballpoint pens are a staple of most tourist trap gift shops, and rarely worth more than a fleeting glance. But paint one of those pens green like the warp pipes in the Super Mario games and put a tiny Mario and Luigi inside? Suddenly you've got a must-have $US20 collectible that even comes with a matching brick block penholder. Now where's my gigantic pocket protector?
---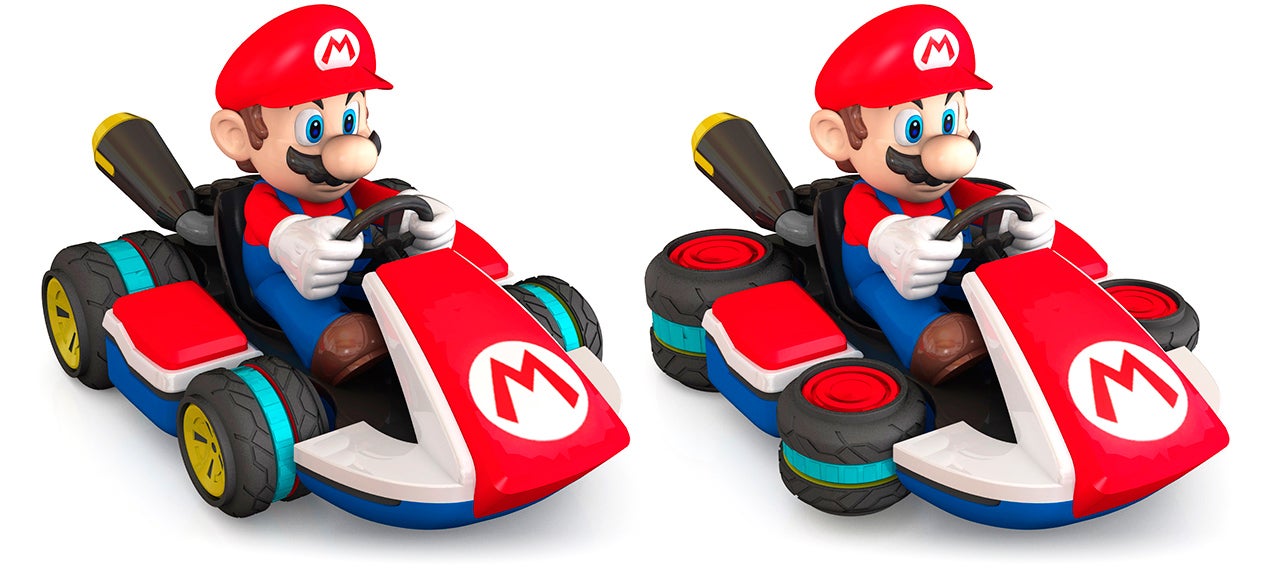 Those pesky laws of the universe make it all but impossible to recreate the tracks, vehicles and stunts you can perform in Mario Kart 8 in real life, but that didn't stop JAKKS Pacific from trying. The company's remote control version of Mario and his kart looks exactly like its video game counterpart, right down to the transforming wheels which rotate flat to put the vehicle into its hover mode.
---
It turns out the re-release of Majora's Mask for the Nintendo 3DS wasn't the biggest Legend of Zelda news this weekend because JAKKS Pacific has given Toyland an exclusive first look at the latest addition to its Big Figures Line: a 20-inch Link that's so detailed you can even see the texture of the fabric on his tunic. Who cares about Zelda or the Triforce when this is up for grabs?
---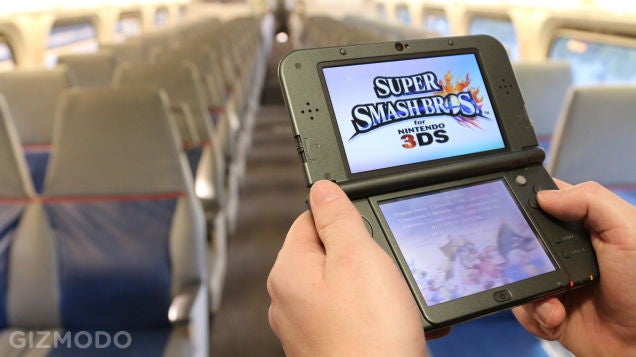 Years ago, I mastered the art of playing Nintendo 3DS — finding and holding my head in the perfect position to peer through the console's 3D parallax barrier display and drink in its stereoscopic worlds. I'm so proud of this skill that I even use it to inflate my ego: yes, I am the best at looking at screens. Yesterday, that ego was destroyed. I used Nintendo's New 3DS XL to play Super Smash Bros. on a train ride so nauseatingly bumpy that my talents were useless. And it worked perfectly anyhow.
---