It's terrifying how long video games have actually existed. Utterly terrifying. Even more terrifying (and hilarious) are the commercials used to sell video games. Just for fun I decided to trail back through history to unearth almost a commercial for almost every single home console ever released. From the Magnavox Odyssey to the PlayStation 4 and everything inbetween: this is the history of video games in commercial form. Enjoy!
---
How do you spice up your apartment's doorbell without resorting to some over-obnoxious chime? If you happen to be programmer and Super Mario fan Joseph Thai, you hack the button outside your door to let visitors collect coins every time they push the button, triggering authentic sound effects from the game.
---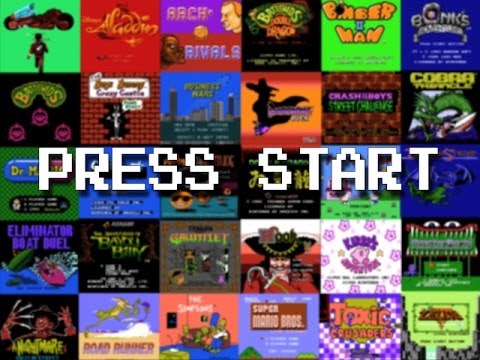 Wow. NicksplosionFX just created a time machine of emotions by stitching together every single — yes, every single — original Nintendo NES video game start screen in one epic video. The whole shabang lasts three hours and goes in alphabetical order and has so many memorable beeps and boops that you can't help but feel like a kid again (or at the very least, nostalgic).
---
Even if the original Nintendo Entertainment System was well before your time, you're probably still aware of a well-known issue that prevented games from working until you blew into the cartridges to clean off the contacts. Taking that idea one step further, YouTuber Basami Sentaku has turned a few old NES (or Famicom, to be exact) cartridges into electronic harmonicas that instead produce chiptune-like music when you blow into them.
---
That's one way to solve the drought of Wii U games, I suppose. Nintendo wouldn't approve, mind you.
---
In this corner, the Xbox One, with its (mostly) all-knowing Kinect. In the opposite, the PS4, with hardcore gamer cred to spare. If you listen to most pundits — including us! — that's the full reckoning of the battle for your console dollars. Me? I'm buying a Wii U. And maybe you should too.
---
When you consider that a flask is supposed to be a secret way to smuggle contraband libations, an NES game cartridge doesn't immediately spring to mind as the most subtle design. But maybe that's the true brilliance behind these game cart recreations that you can fill with more than your cherished high scores.
---
---