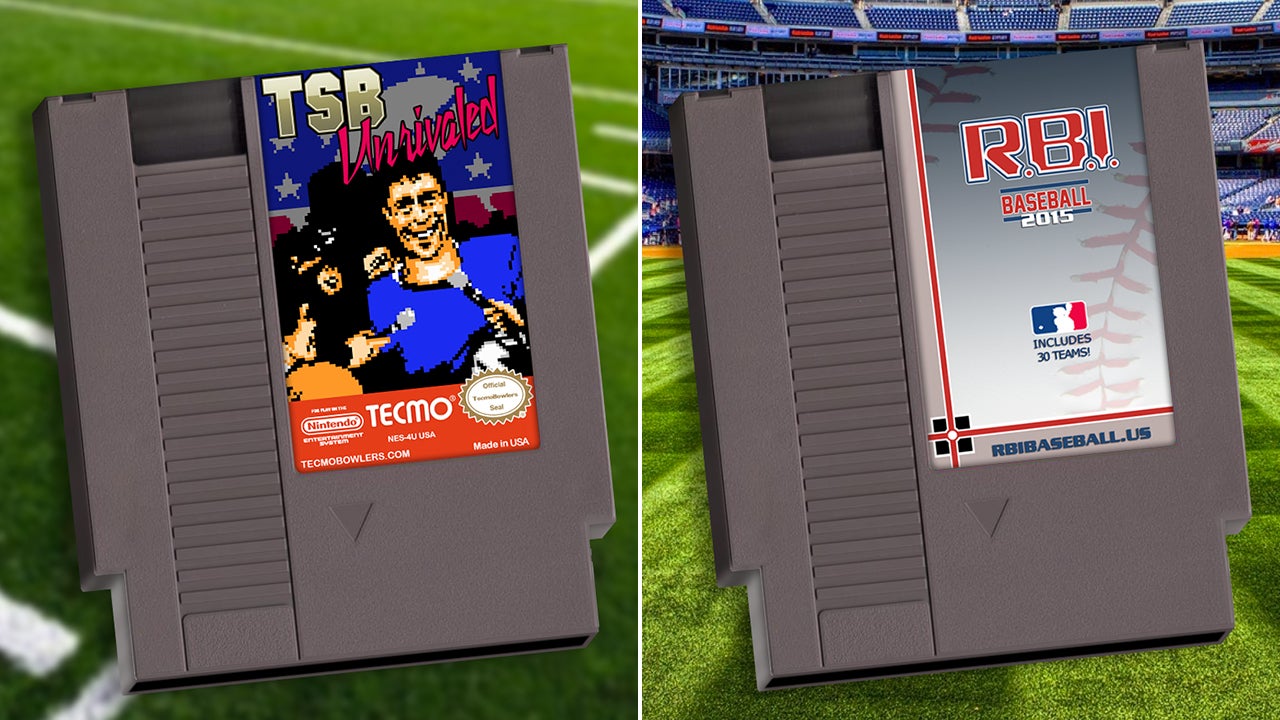 Never underestimate the devotion and dedication of a few hardcore fans. R.B.I. Baseball and Tecmo Super Bowl were originally released for the NES way back in 1986 and 1991 respectively. But both games are still available today, and in cartridge form, but with updated 2015 player rosters thanks to the dedicated folks at Tecmo Bowlers.
---
A few weeks ago, we asked you which classic gadget you'd turn into a smartphone. We asked because we have a friend who specialises in bringing fantastic phone concepts to life. We gave him a few of the top ideas, and once again, he's made some magic happen.
---
It's impossible to count how many artists, designers, and Nintendo fans have been inspired by Shigeru Miyamoto's work, but you can add the folks at Mr Jones Watches to that list. Their latest timepiece is this Super Mario Bros-inspired creation featuring the landscape of the original NES game.
---
When you're bored at work, pulling out your Game Boy to pass the time isn't exactly inconspicuous. But this simple app called Screentendo is. It snaps a screenshot of whatever you're working on and then turns it into a simple Super Mario level with clouds and breakable blocks. Spreadsheets have never been more entertaining.
---
Do you remember the first time a Thwomp unexpectedly fell from the sky to end your life while playing Super Mario Bros? Of course you do, it was as traumatising as it was frustrating. But it also gave you a greater appreciation for Thwomps as an enemy to be feared, and a better understanding of why this cushion would be perfect for pillow fights.
---
---