---
---
Mobile World Congress always gives us a slew of awesome announcements and a handful of slightly weird ones. This one is in the latter category: Asus has just debuted and priced the MeMo Pad 7 — a tablet it presumably hopes to use to compete with Google's Nexus 7, despite the fact that Asus builds both devices. Um…
---
The HP Slate 7 is beyond fashionably late to the Android tablet party, but it tries to make up for its tardiness with a very low price. When the device arrives in April, HP's first Google-powered tablet just announced at this year's Mobile World Congress will cost just $US169. So how does this value-priced device stand out? HP is playing up the Slate 7′s Beats Audio sound and wireless printing capabilities.
---
---
---
Let's face it: Kobo's last tablet — the Vox — was rubbish. It was a DOA tablet and not something worth our time, unfortunately. Now, though, Kobo has a new tablet called the Arc. We were excited when the Arc was announced, because it sounded like something that might actually be amazing enough to wash the Vox-taste out of our mouths. It has damn-near the same specs as crowd-favourite and defending champ, the Nexus 7, and it's nice and cheap to boot. Fight!
---
---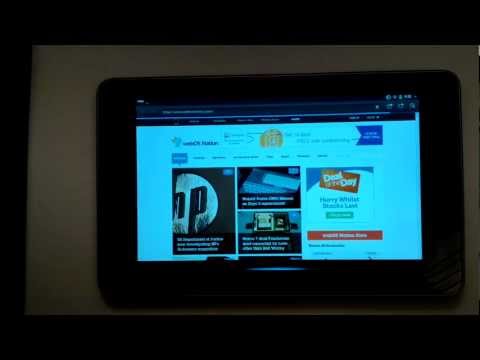 Remember WebOS? That dinky little operating system seemingly abandoned by its parent, HP during a mid-life tech company-style crisis? After HP started to recover from its slight brain explosion, it open-sourced the WebOS platform, and now the first untethered alpha version of the software has been spotted on one of the best tablets around: the Nexus 7.
---