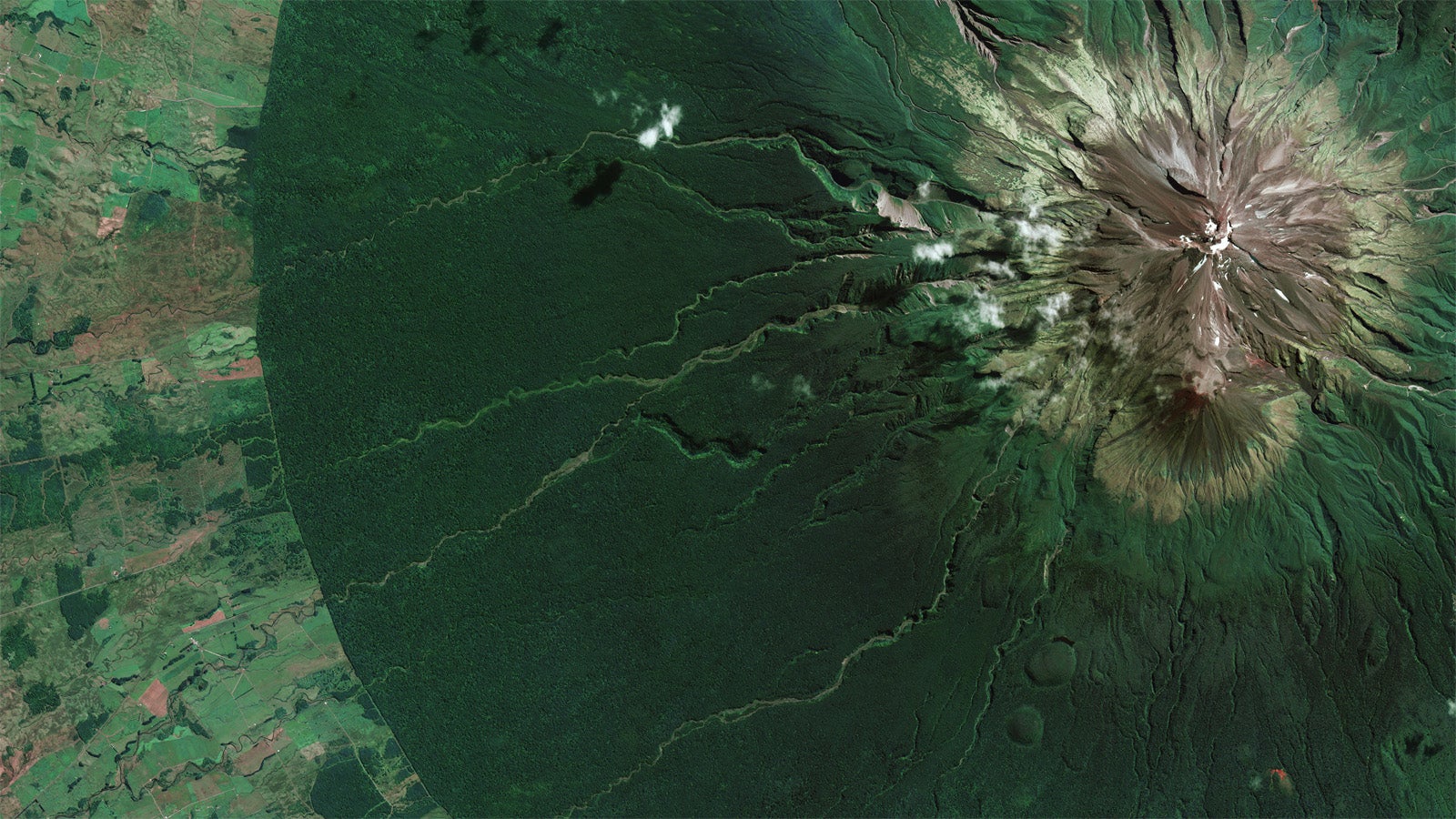 ---
The Alpine fault is the most dangerous fault in New Zealand — and one of the most dangerous in the world. It ruptures with an 8.0-magnitude earthquake roughly once every 300 years, and with the last one in 1717, it's ripe for another. So what are we going to do about it? Why, drill a hole 1500m deep into it.
---
Photo: NASA's Astronomy Picture of the Day features an amazing photo by Phill Round. It looks like a frame from a Spielberg movie — an humanoid figure appearing at the base of a mountain, with the unknown starry sky of an alien world behind it. In reality, it's a man getting into New Zealand's Hollow Hill Cave.
---
Video: If you want to get away from people and feel like you're not living on Earth while living on Earth, the places that come to mind are like Iceland for the out of this world alien paradise life or Montana for the beautiful outdoors or New Zealand, where the world looks like it hides magic powers.
---
It's not every day that the average person gets to blow something up at their job. Even rarer: Getting to blow up the neighbourhood where you used to live. But as Next City reports today, that's exactly what happened to the last remaining resident of an abandoned suburb that served as the testing ground for an experiment that may lead to safer, more earthquake-proof buildings.
---
The Design Culture Lab at Victoria University of Wellington, New Zealand is run by Dr Anne Galloway, an academic researcher whose inquiry takes the form of texts and photographic documentation, as you might expect of someone originally trained in anthropology. But you might not expect some of the other forms her lab's work creates: artificially grown meat products; felted wool dinner entrees; a fictional government ministry and public program; a textile cast for a broken limb literally knitting its hard-soft structure together. These are all part of a three-year research project called Counting Sheep: New Zealand Merino in an Internet of Things.
---
Ever mucked around in your garage? Alex Kelsey has — he built a full-on rally car, fabricating some of the parts from scratch, in Coromandel on New Zealand's North Island. The Peugeot-bodied car has been basically built from the ground up, with a 3.5-litre Formula Renault V6 and bulletproof wheel arches.
---
Super-sharp 4k video, in the right hands, is powerful technology. Witness the grandeur of New Zealand's dreamlike landscapes, brought straight to you by Martin Heck.
---
The character of Joffrey Baratheon from Game of Thrones is not a popular one, to put it mildly. Other than writing horrible fan fiction or cursing loudly at your television, there's really no way to express one's dislike for the king of the Seven Kingdoms. Well, there's another avenue now, at least for the time being — you can watch a statue of the guy being destroyed very slowly, courtesy of our friends across the Tasman.
---