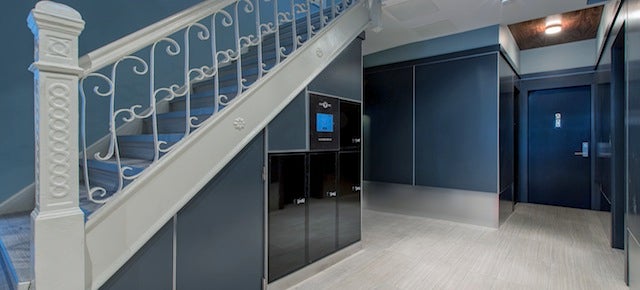 The last time I used a storage cube it was called a cubby, and I shoved finger-painted cardboard and mittens in it because I was 5. I suspect I'm not alone. If Arthur Shmulevsky has his way, storage cubes will graduate to much broader use than crayon receptacles. His startup, Clean Cube, provides a space for all your drop off and pick up errands.
---
Video: The world seems to spin faster in some cities than others. And hyper-energetic New York City might be the one that spins the fastest. Harlem based filmmaker Cutsdatflo captures the frenetic movement of the city in this imaginative video.
---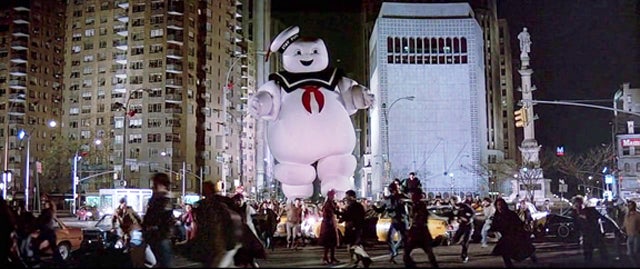 It's been 30 years since the Stay Puft Marshmallow Man first squished through Manhattan. With Ghostbusters returning to theatres for an anniversary run, we thought it appropriate to consider a very serious question: How would New York City actually fight an evil god in the form of a marshmallow man? Stickiness and spoilers ensue.
---
The US Army Corps of Engineers is responsible for keeping debris out of New York's Harbor, whether it's dead whales, helicopters, driftwood or floating docks. Without the Corps, the harbour and the outlying beaches of the Rockaways and the Jersey Shore would be filled with massive pieces of debris and ships would risk being critically damaged. Using specially equipped boats the Corps pulls flotsam and jetsam out of the water with cranes and nets.
---
The last time we wrote about the Nordstrom Tower, it was due to become one of the tallest buildings of the development boom in NYC's most insufferable neighbourhood, Midtown East. But new leaked drawings show that its developers are actually planning the tallest residential building in the world.
---
Tim Wu is a busy man. When he's not teaching law at Columbia or writing for The New Yorker, he's testifying before Congress about the FCC proposed net neutrality. And as of last month, Wu is running for lieutenant governor of New York State. Busy might not be the right term, actually. Tim Wu is brimming with purpose.
---