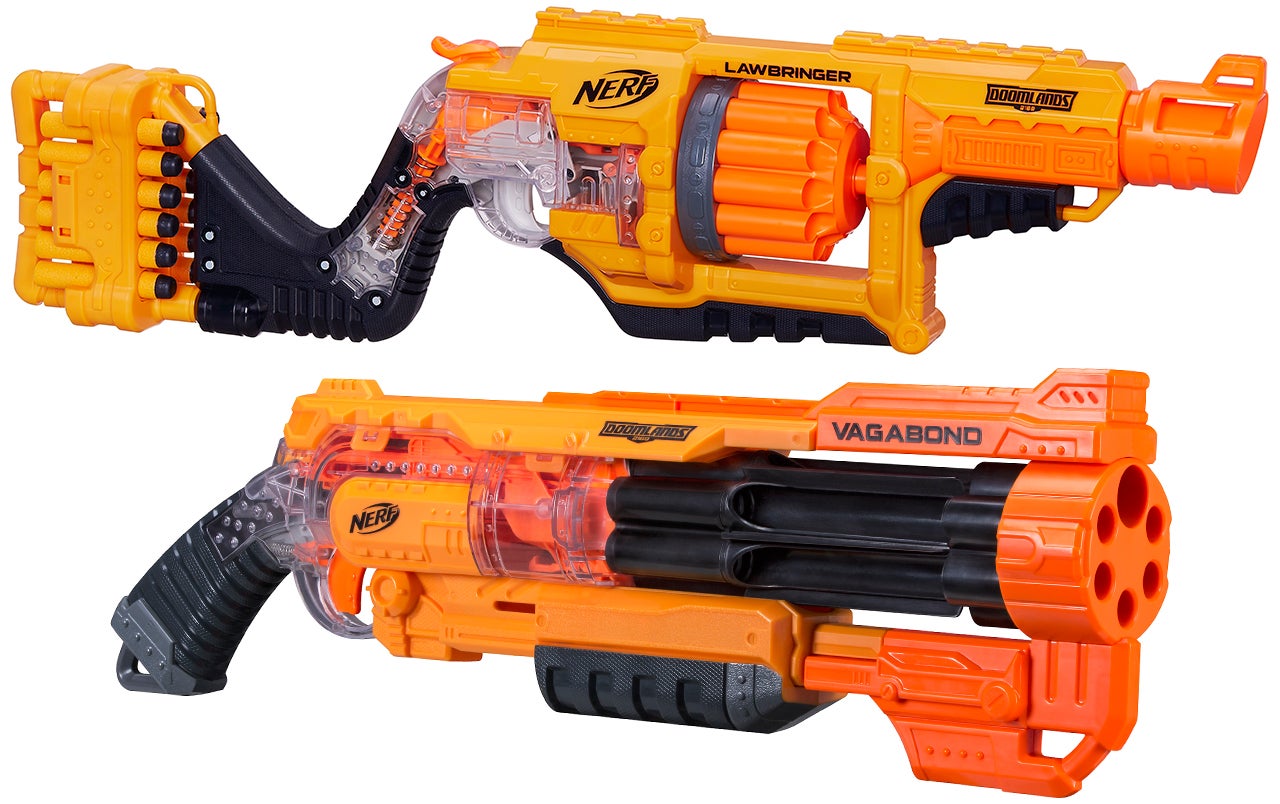 ---
The Hunger Games' Katniss Everdeen helped reinforce the idea that young women don't have to wait for a knight in shining armour to come and rescue them; they can instead pick up a weapon and be the hero themselves. But instead of reaching for a bow and arrow, Nerf's Rebelle line wants them to reach for its new Secret Shot that hides a four-shot blaster inside a useless, but arguably fashionable, accessory.
---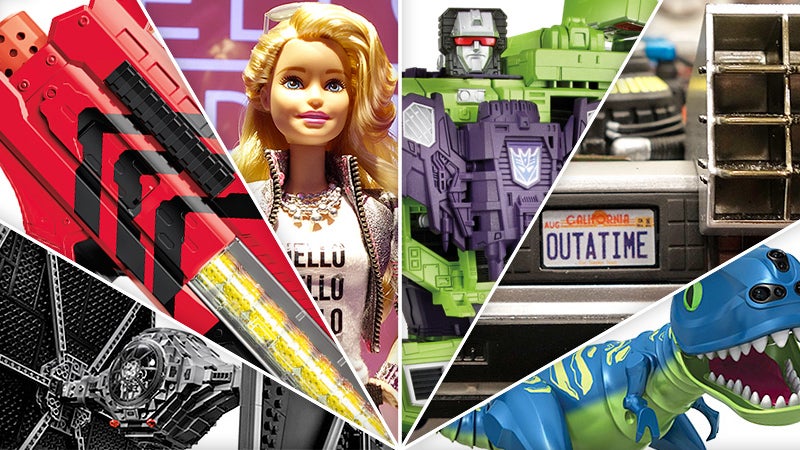 Once a year, toy companies from all over the world converge on New York to reveal what everyone will be fighting to buy their kids — or themselves — when the holidays roll around again. And once again we grabbed our cameras, put ourselves in the mind of a child (that was the easy part), and set out to find the most exciting new toys that will be hitting store shelves this year.
---
Nerf has long been known for making some of the most impressive toy weaponry kids can buy, but its foam dart blasters aren't exactly known for their power or accuracy — until now. At Toy Fair 2015 in New York this weekend, Nerf will officially introduce its new Rival line starting with a pair of blasters that are capable of launching an inch-thick foam ball at speeds of up to 113km/h. Not surprisingly, the new line will also include face masks for added safety.
---
With movies like Avengers: Age of Ultron, Jurassic World, and a new Star Wars film en route, it promises to be a banner year for toys. And everyone is getting in on the fun, including Nerf, who rarely indulges in movie tie-in products, but has revealed a foam version of Thor's Mjölnir Hammer that you can safely bash your enemies — or co-workers — with.
---
If you're going to call a toy blaster the "Doominator" it better deliver on a sense of despair and foreboding — at least for those on the wrong end of the barrel. And it looks like Nerf has done just that because its latest creation features a set of four dart-laden spinning barrels that revolve around a larger spinning barrel to deliver a near-endless barrage of foam projectiles.
---
In a firefight when foam darts are flying everywhere, your hardware is as important as your skills with a blaster. And because everyone's needs and preferences are different in the heat of battle, Nerf is introducing the N-Strike Modulus ECS-10 Blaster that can modified or reconfigured in at least 30 different ways.
---
In the heat of battle, the time it takes to prime or reload a Nerf blaster could mean the difference between taking out your opponent, or taking a foam dart to the face. So today Hasbro has officially announced the new Nerf Mega RotoFury with a spinning barrel that lets users continuously hold the trigger and quickly fire off dart after dart every time they re-prime the blaster using its sliding mechanism up front.
---