The threat of a tsunami is a very real thing for much of the Pacific coastline, yet many cities in the US haven't taken specific infrastructural measures to ensure their residents are safe when they happen. A new building in Washington will have the first purpose-built tsunami shelter in the country, offering accessible safety in a second-story room.
--- There's a growing trend of social media being used in the aftermath of natural disasters for information sharing — but Facebook is now working to formalise it. It's launched a service which allows people to register themselves as safe when large-scale disasters occur.
---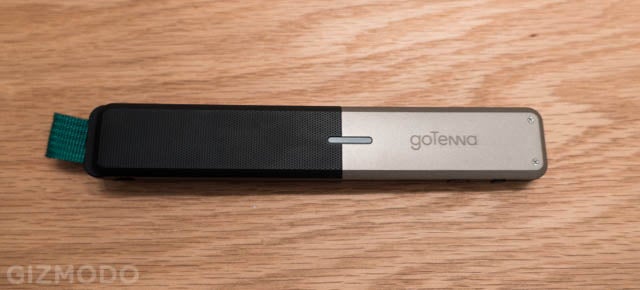 Inspired by the downed mobile towers and utility outages of Hurricane Sandy, the folks at goTenna wanted a way to keep smartphones connected even when the grid fails. What they came up with is a pocket-sized handheld antenna that lets users send texts and location info without mobile service. And we got to see a prototype in action.
---
Video: A fire in Valparaíso, Chile has destroyed more than 2500 homes, left 11,000 people homeless and killed at least 15 people. It's an unfathomable tragedy that has destroyed an entire community. This drone footage from Skyfilms attempts to show the extent of the damage caused by the fire's wrath. It looks like a set of an apocalyptic movie, only it's real people and real lives on the ground.
---
In the match-up of wind turbine versus hurricane, our bets have traditionally been with the hurricane. But think about it this way: wind turbines are designed to suck energy out of wind. What if they could suck out so much energy that hurricanes like Katrina or Sandy never form in the first place — with the potentially destructive storm instead spun directly into electricity? That's the win-win situation posited in a new study from Stanford and University of Delaware researchers.
---
---