Last week we showed you how NASA simulates space here on Earth, with everything from advanced virtual reality to monstrous thermal vacuum chambers. But all of that still can't prepare you for how an object, or an experiment, will behave in zero gravity. Sometimes you just have to fly.
---
Briefly: This supercomputer simulation of magnetic field loops on the sun reveal in unprecedented detail how solar winds form and swirl. The colours represent magnetic field strength from weak (blue) to strong (red). [NASA]
---
Briefly: The Soyuz TMA-15M rocket launched from Baikonur Cosmodrome in Kazakhstan just last night. The craft will carry three astronauts up to the International Space Station where they will undertake a five-and-a-half month mission. And install a coffee machine. [NASA]
---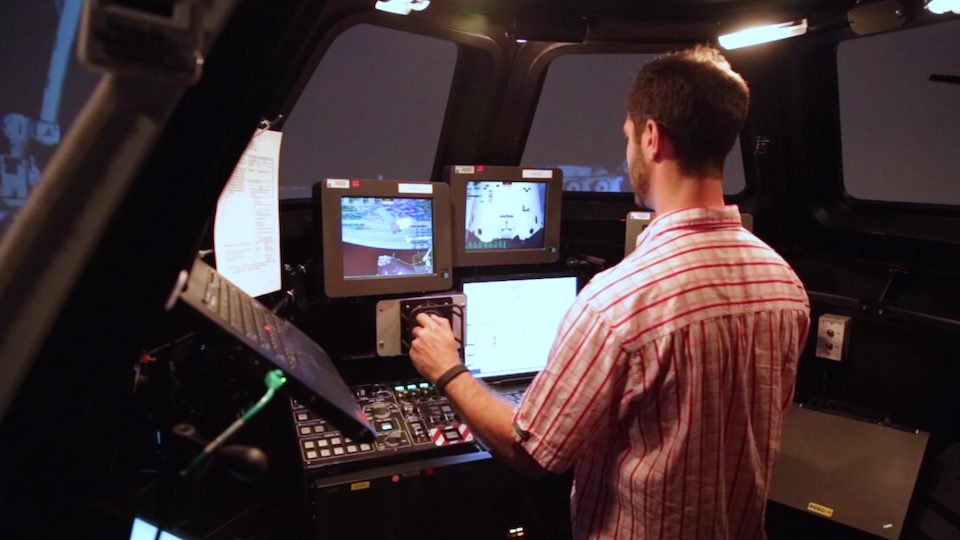 Deep in the belly of the Johnson Space Center in Houston, Texas, lie "The Domes". Step into one of them and suddenly you're standing on the surface of Mars, or you're flying high above the Earth, looking out from the International Space Station. This is the Systems Engineering Simulator, where we learnt to fly, drive and design better space vehicles.
---
We've seen how NASA recreates the vacuum of space right here on Earth, but what about the gravity of space? What about the forces of inertia? When large objects move and behave so differently, how to you train for a mission so you know what to expect when you get there? Like this.
---
Inside Building 32 at NASA's Johnson Space Center in Houston, Texas sits Chamber A, a marvel of engineering, cleanliness and design. It's also the closest you can come to being in space without strapping into a rocket.
---