Photographed using a 70mm Hasselblad camera with an 80mm Zeiss lens, and credited to all three Apollo 17 astronauts (Eugene Cernan, Ronald Evans and Jack Schmitt), this rare image of a fully-illuminated Earth has become one of the world's most recognisable photographs. No human has since travelled far enough into space to see such a full view of earth, though similar shots have since been taken by unmanned spacecraft.
---
What's blue and gold and has six sides? If you said a "blue and gold hexagon", congratulations, you're a genius! But you'd be an even bigger genius if you'd said "the Hexagon", the nickname for a massive, yet orderly-shaped jetstream that hovers over Saturn's north pole. While it was discovered back in the early 80s, it's only recently that NASA has been able to snap high-res photos of it with colour filters.
---
This might look like result of some pro-level CGI, or perhaps even a glimpse into your imagination, but in fact it's a photograph taken in Antarctica just this last week. As part of Operation Ice Bridge — a multi-year mission to monitor conditions in Antarctica and the Arctic — NASA researchers have just been on a week-long ice-surveying mission. Along the way, they took plenty of photographs.
---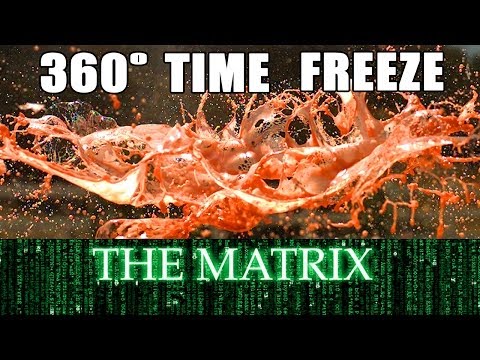 Back in May, our friend and ex-NASA JPL engineer Mark Rober, figured out a way to shoot "bullet time" videos on the cheap, with a ceiling fan, a pair of torches and a GoPro. Pretty damn creative, but the rig had its limitations. So Mark set out to find a way to create a similar setup, this time using a high-end Phantom camera. Thank goodness.
---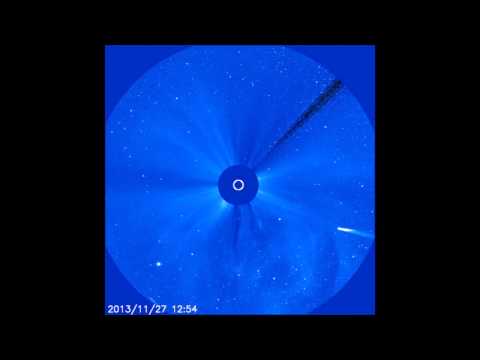 Comet ISON is inching ever closer to thes sun, and it will get incredibly close later on today. In the meantime, you can watch its most recent progress in this video from NASA.
---
---
While everyone else is interested in harvesting the Moon's scrumptious supply of Helium-3 to solve all our energy needs, NASA's pursing the answer to a more pressing question — can we grow plants there? Come 2015, after it's sent a bunch of self-contained enclosures full of green stuff into the sky, the organisation should have the information it needs to put the issue to bed.
---
---