When Mythbusters' Adam Savage isn't, uh, busting myths, he spends his time crafting amazing replicas of movie props, among other hobbies. This time around it's the hedge maze from Stanley Kubrick's The Shining, prompted by Savage's disappointment in what should have been the "official" version.
---
If you're driving a truck full of birds, can you bang the truck and lighten your load as the birds launch into the air? Mythbusters concluded "no" when they tackled this question several years ago — but that's because they didn't have equipment as high-tech as these Stanford engineers'. The real answer, it appears, is a bit more complicated.
---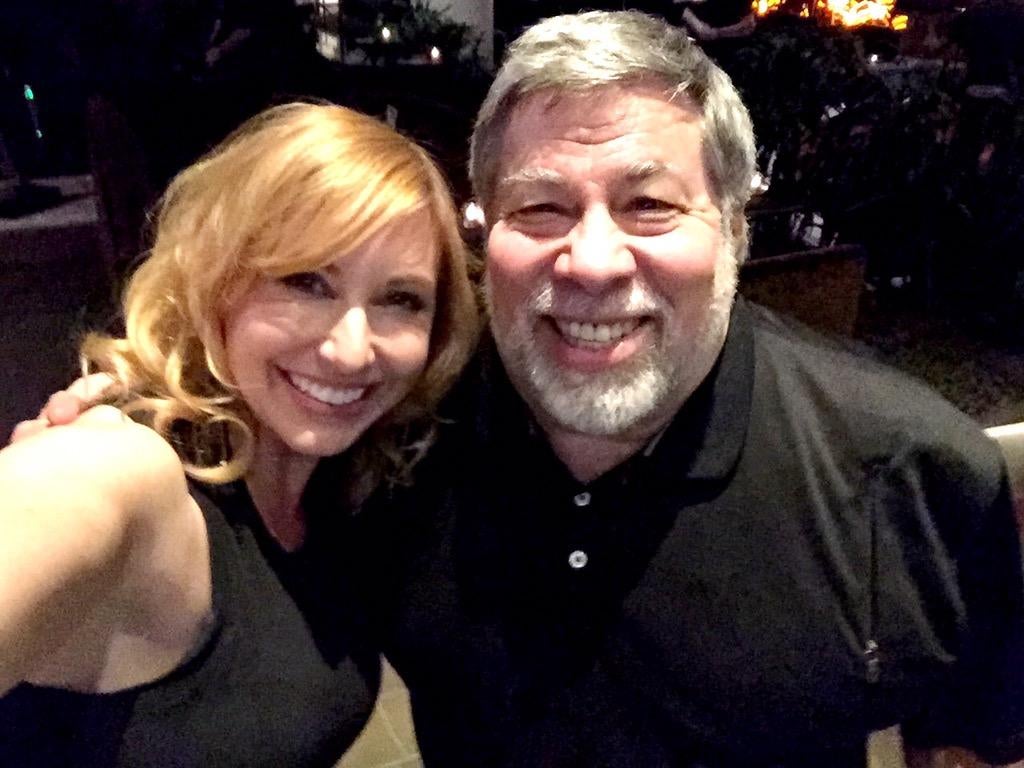 Engineer, philanthropist, Apple co-founder and Gizmodo contributorSteve Wozniak is teaming up with Mythbusters' Kari Byron (seen in the photo above) for an upcoming reality show called The Woz.
---
Businesses have to advertise their products and while no one appreciates being pitched to, there are good ways of going about it and… well, not so good ways. Corning has managed to put together are more appealing method of selling its super-tough and scratch-resistant Gorilla Glass by recruiting Mythbusters pair Adam Savage and Jamie Hyneman to show off the qualities of its transparent aluminium (at least, that's what Montgomery Scott would call it).
---
Ingenious animator Marty Cooper has turned the entire world into his plaything using little more than animation cels, an iPhone, and his own cute, imagined critters. Now, Adam Savage of Mythbusters fame has invited him into his workshop so you can see just how Cooper makes his animated magic come to life.
---
Mythbusters is one of those shows that, if you love technology, you just have to watch. Every episode, special effects gurus Jamie Hyneman and Adam Savage are testing myths — and blowing stuff up — and if you tune in, you'll learn a lot. The show is coming to Australia for a live tour in August — here's what you can expect to see.
---
Everyone's favourite vaguely Eastern European slingshot enthusiast is back again to endanger both himself and the people he loves. Except this time, Joerg is flinging ice — because winter is coming.
---
Because we all love blowing things up, testing weird theories and generally shooting at each other in video games, right? Thankfully, our curiosity is being satisfied once again thanks to the folks over at DefendTheHouse and their GTA V Mythbusters.
---