Ingenious animator Marty Cooper has turned the entire world into his plaything using little more than animation cels, an iPhone, and his own cute, imagined critters. Now, Adam Savage of Mythbusters fame has invited him into his workshop so you can see just how Cooper makes his animated magic come to life.
---
Mythbusters is one of those shows that, if you love technology, you just have to watch. Every episode, special effects gurus Jamie Hyneman and Adam Savage are testing myths — and blowing stuff up — and if you tune in, you'll learn a lot. The show is coming to Australia for a live tour in August — here's what you can expect to see.
---
Everyone's favourite vaguely Eastern European slingshot enthusiast is back again to endanger both himself and the people he loves. Except this time, Joerg is flinging ice — because winter is coming.
---
Because we all love blowing things up, testing weird theories and generally shooting at each other in video games, right? Thankfully, our curiosity is being satisfied once again thanks to the folks over at DefendTheHouse and their GTA V Mythbusters.
---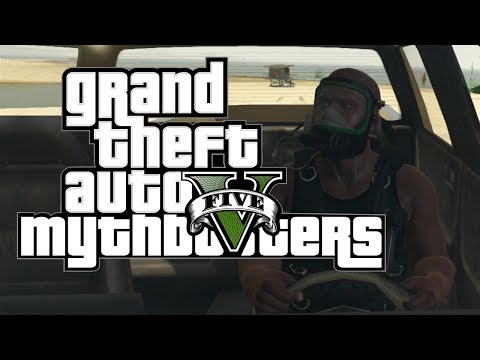 Will a car with no fuel still explode when you set it on fire? Can you be blown back by the wash from a fighter jet? Do motorcycle helmets reduce damage when you ride head-first into a wall? These and many more myths are being challenged in the latest GTA V Mythbusters episode.
---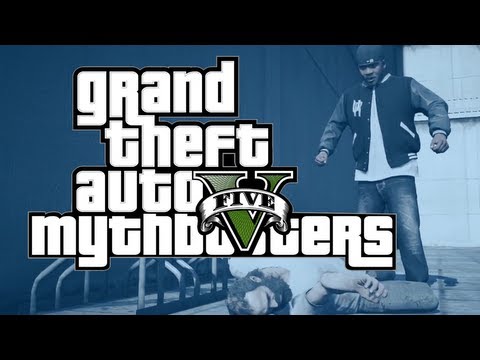 This weekend I played through a bunch of Grand Theft Auto V, and I mainly stuck to the proper missions. But now that I've watched Episode 2 of GTA V Mythbusters, I realise that I'm totally doing it wrong. I need to mess about more and experiment with weird stuff!
---
In the trailer for the new Superman movie, Man of Steel, our Kryptonian hero has a beard which later on disappears, prompting the resurrection of an age old debate: how does Superman shave? Gillette pulled together Mythbusters Jamie and Adam, The Big Bang Theory's resident neurologist Mayim Bialik, comic book super-geek Kevin Smith and the man who brought us all up on science with his brilliant bow-ties Bill Nye. Which theory do you believe?
---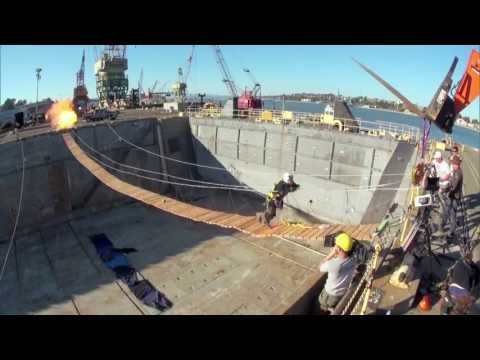 In January, we celebrated the 10th anniversary of Mythbusters — the show dedicated to busting scientific stupidity through a variety of means. Every episode, you'll see a goddamn-huge explosion guaranteed to put a smile on your goofy dial. Here's an awesome compilation of 10 years of Mythbusters' explosions made by one very talented fan.
---